Caring for the skin on our body is just as important as the attention we give to our face. In addition to regular exercise and a healthy diet, body brushing is an anti-inflammatory skin treatment you can practice at home that helps keep your skin healthy and glowing all over. It has a multitude of skin boosting benefits; the bristles of a body brush help to open pores as well as loosen dry, rough skin patches, sweeping them away to reveal smoother, revitalized skin. It's also a great circulation boost, encouraging healthy blood flow and stimulating lymphatic fluid drainage to help your body remove toxins. And lastly, with regular use, body brushing can improve skin tone and elasticity while plumping the skin's surface to help reduce the appearance of cellulite.
Which Body Brush Should I Choose?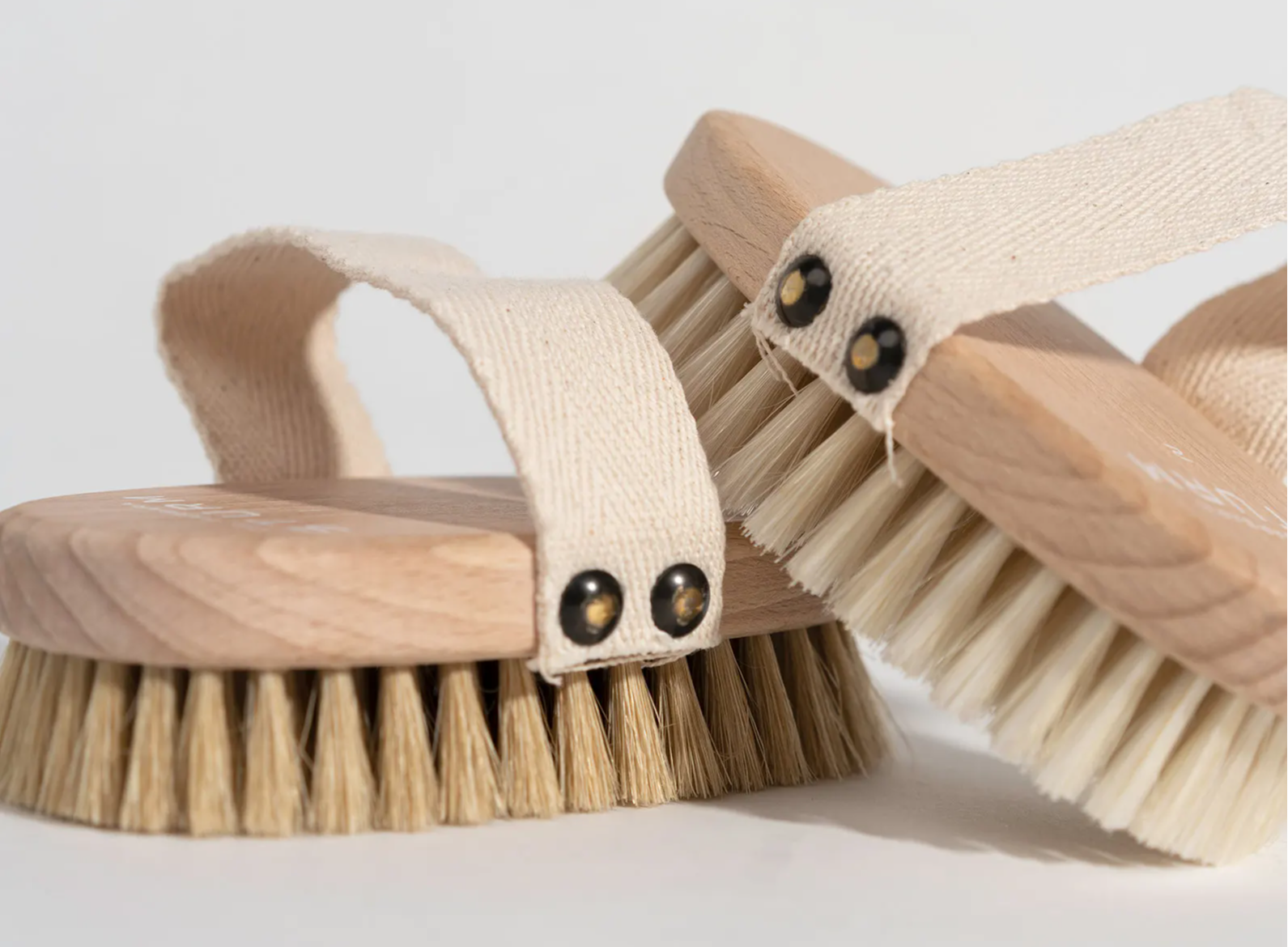 My SOFT BODY BRUSH features bristles that are more flexible and therefore suitable for skin that is sensitive to pressure, or if you are new to body brushing. The MEDIUM BODY BRUSH uses bristles that are slightly firmer, for skin that is more resilient.
How Do I Start Body Brushing?
I always like to dry brush in the morning; pre-shower is best because it's super invigorating (so not something you want to do before bed) and you will want to wash your skin afterwards to remove the exfoliated patches and other impurities. Make sure your skin is dry and start at your feet, brushing upwards with slow, long strokes towards the heart. For the legs, work from the front and back of your right foot towards your thigh and then your bottom. For the arms, begin with your right hand and move onto your forearm to reach your lower and upper arm. Massage your stomach by starting on the bottom right side and working clockwise and upwards towards your ribs. Pay special attention to rough areas, such as the elbows and knees.
DR. BARBARA STURM: HOW TO DRY BRUSH
How Often Should I Dry Brush?
My advice is to take it slow until your skin adjusts. Just twice a week might be enough to provide noticeable results. From there, you can increase the frequency to body brushing daily if your skin requires it. It is important not to overdo it or be aggressive – a heavy hand will only irritate the skin and cause inflammation that could damage skin barrier function.
Do I Still Need a Body Cream?
You'll find your body products go on smoother, sink into the skin faster and work harder because you have incorporated body brushing into your routine. After showering, make sure you replenish skin with a body lotion that contains hydrating, nourishing and soothing ingredients. My ANTI-AGING BODY CREAM is a must-have. It has a unique formula that provides intense hydration without leaving the skin feeling sticky and pairs nutrient-rich oils with potent anti-aging compounds that diminish irritation, boost hydration and restore elasticity for visibly firmer, rejuvenated skin.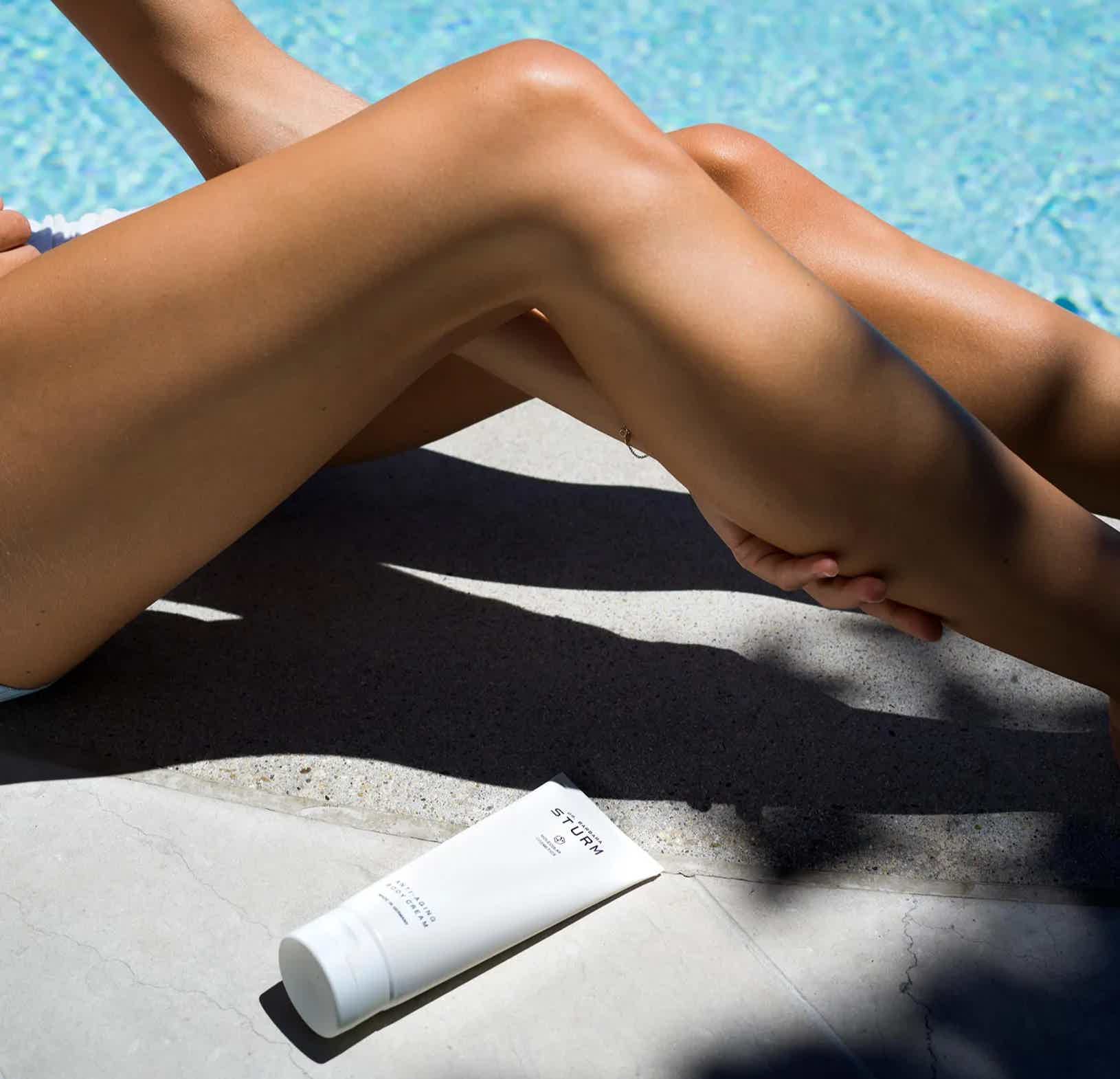 If you have more questions on body brushing, or skin health in general, schedule a virtual consultation with a member of Team Sturm by contacting us here.