COMPLIMENTARY SKINCARE TREAT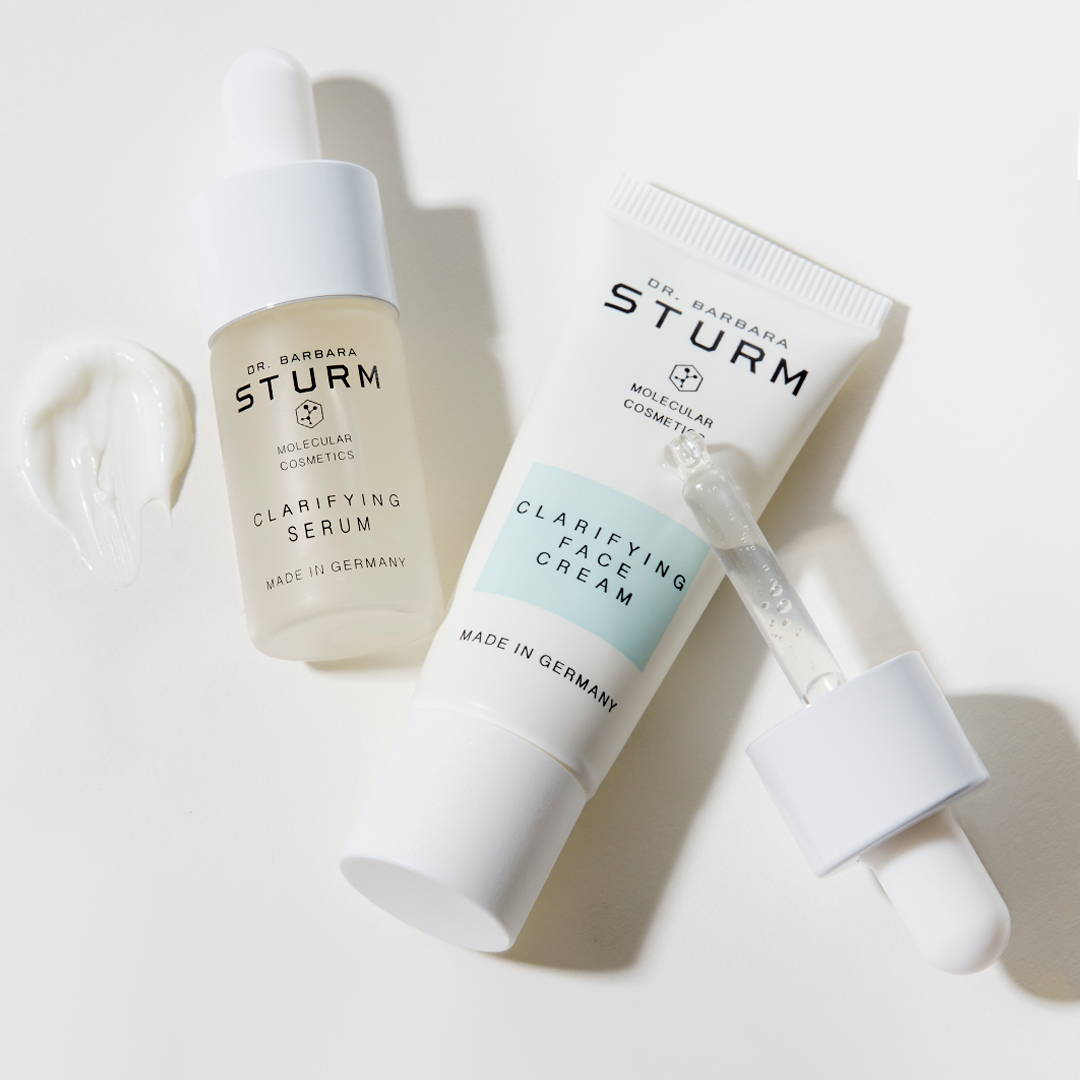 DR. BARBARA STURM'S COMPLIMENTARY SKINCARE TREAT

RECEIVE A COMPLIMENTARY CLARIFYING FACE CREAM 20 ML & CLARIFYING SERUM 10 ML ON ALL ORDERS OVER $400

CLARIFYING FACE CREAM 20 ML
The CLARIFYING FACE CREAM is an anti-aging moisturizer specifically developed for blemished, acne-prone skin. A complex of Balloon Vine, Viper's Bugloss and Sunflower Seed Oil strengthens the skin's moisture barrier and helps to restore its natural balance. Purslane provides a soothing and calming effect. Zinc removes excess sebum, a key factor in the formation of blemishes, while Bistorta Root Extract provides a radiant glow. When used as part of your daily skincare routine, it will result in a more even and more clarified complexion. Your skin will feel hydrated and the appearance of fine lines and wrinkles will be visibly reduced.
CLARIFYING SERUM 10 ML
The CLARIFYING SERUM contains a potent mix of soothing ingredients and anti-oxidative active compounds that will nourish and protect acne-prone skin. Albatrellus Ovinus Extract and Purslane calm the skin and reduce the visible signs of irritation, resulting in a more even complexion. The serum deploys Hyaluronic Acid to hydrate the skin and reduce the appearance of fine lines and wrinkles.
*Offer valid until June 30th, 2021 at 11:59 PM PDT