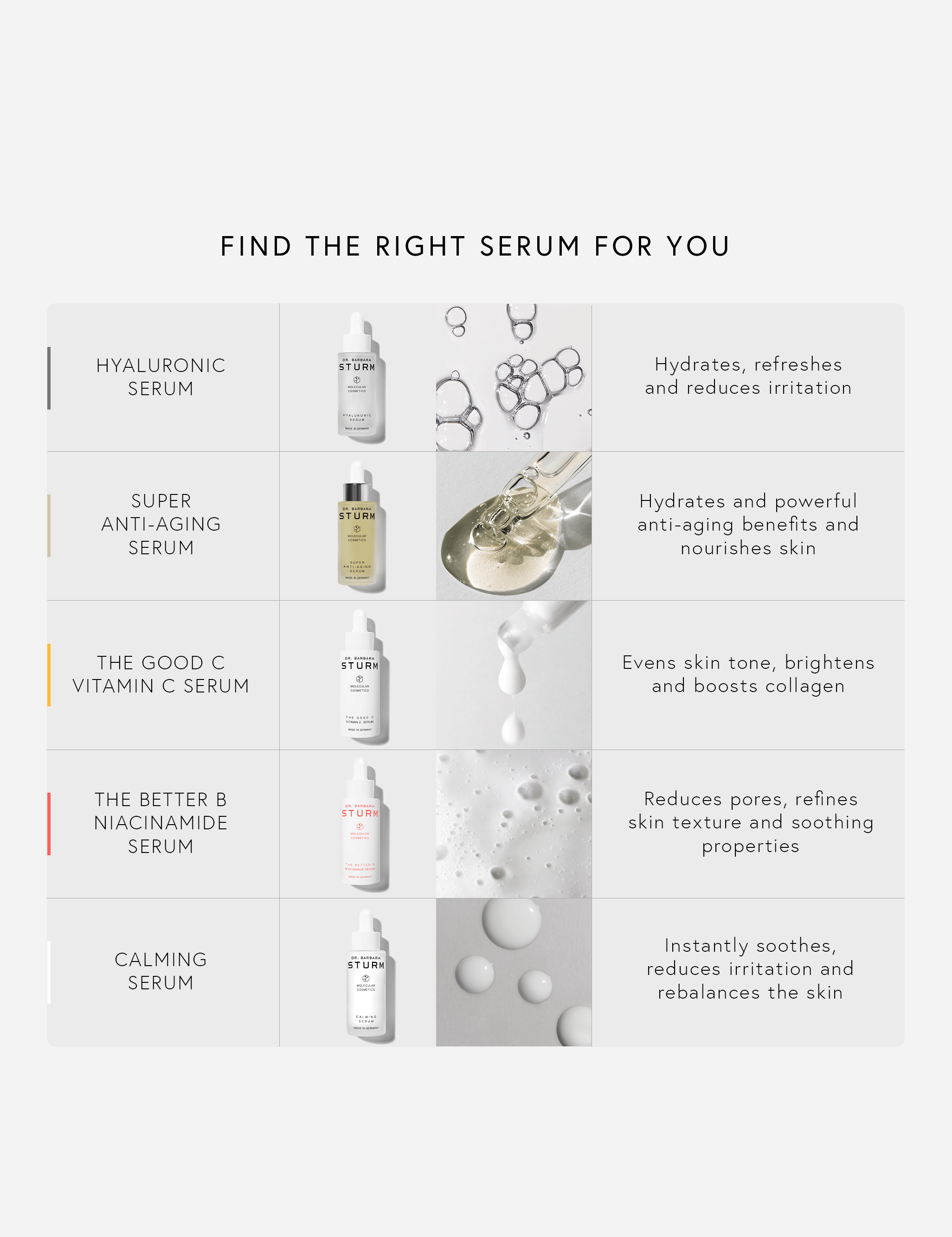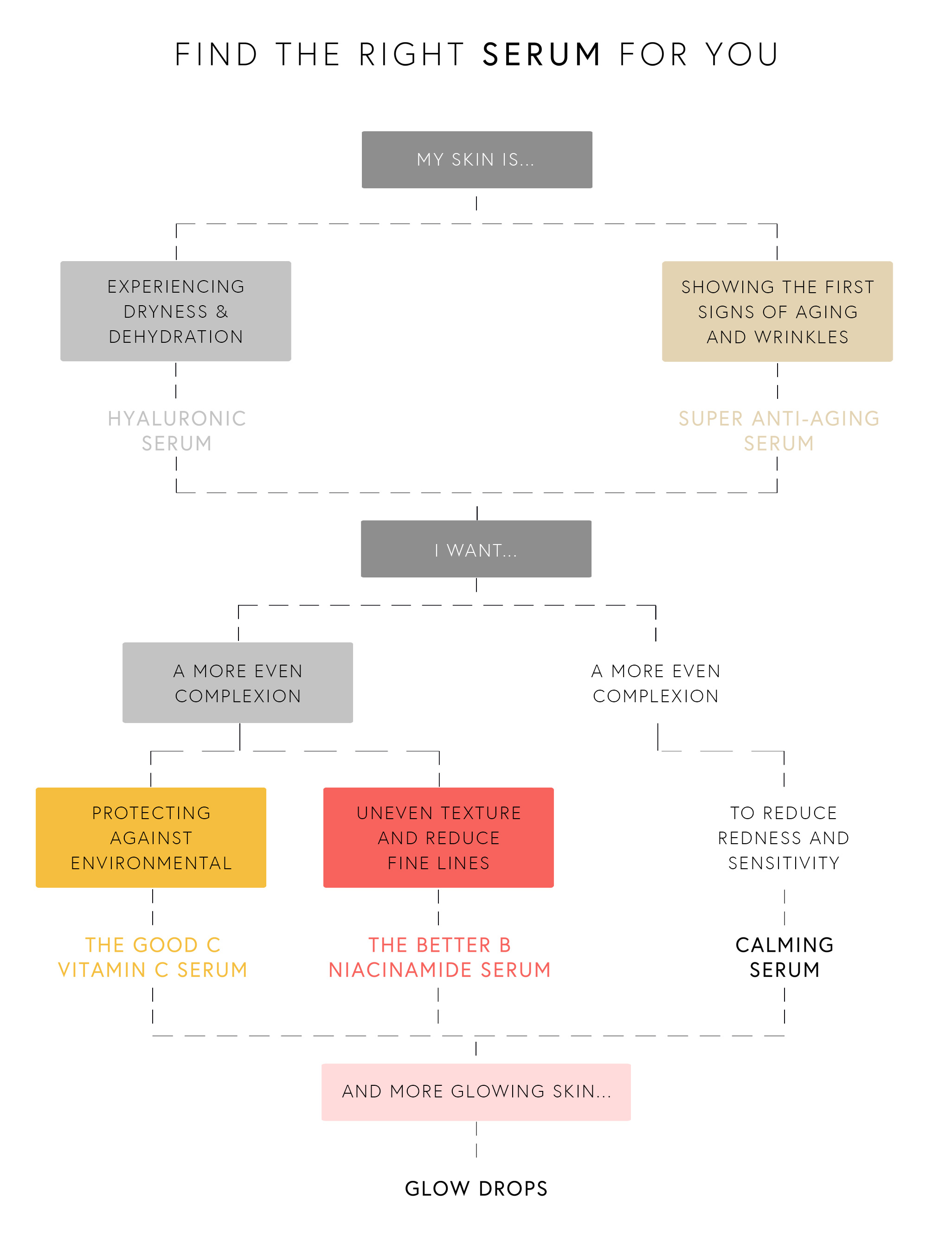 ADDITIONAL PRODUCTS TO COMPLIMENT YOUR ROUTINE

How does THE BETTER B compare to other niacinamide-inclusive products currently on the market?

THE BETTER B contains high quality Niacinamide (pharmaceutical, purified standard) at an ideal concentration of 5% which is highly effective whilst being non-irritating to the skin.
Which skin types is THE BETTER B suitable for?
It is ideal for coarse, rough, uneven complexions with visibly enlarged or sunken pores but also suitable for anyone looking for picture-perfect skin i.e a more even, smoother texture and refined pores.
How do I incorporate THE BETTER B into my existing routine?
THE BETTER B can be used upon demand, AM and PM. Apply gently in upward movements to cleansed skin on the neck and décolleté.
How do use and /or layer THE BETTER B with other serums? Can you use it with THE GOOD C?
You can use the THE BETTER B all over the face or partially on areas with larger pores e.g. the chin, nose and forehead (T-Zone). You can use it together with the CLARIFYING FACE CREAM or FACE CREAM or SUPER ANTI-AGING FACE CREAM and it can be combined with THE GOOD C VITAMIN C SERUM. Usually, Vitamin C and Vitamin B do not work together very well, however, as our Vitamin B formulation does not contain Nicotinic Acid, the two can be used in conjunction in any order of application.
Can too much Niacinamide be bad for the skin?
A too high concentration of topical Vitamin B3 with significant amounts of residual Nicotinic Acid can have a negative effect on the skin and lead to irritation, sensitivity and redness. THE BETTER B works with high quality pure Vitamin B3 in pharmaceutical standard which provides powerful benefits whilst also being kind to the skin.
Can you still use THE BETTER B if you don't have blemishes or visible pores – what else can it do for me?
Yes. However, if you have refined pores and a smooth skin texture it may be more beneficial for you to try other Dr. Barbara Sturm products targeted to your specific needs and concerns.