Did you know that the skin on the neck and décolleté ages more quickly than the rest of the face and body and is prone to visible premature aging? The delicate skin in this area contains less sebaceous glands and tends to be thinner, meaning that it's more prone to dehydration, cleavage wrinkles, fine lines, loss of neck firmness and elasticity, spider veins and hypo- and hyperpigmentation – known in this specific area as the 'eternal sunburn.' Dr. Sturm's latest innovation, SUPER ANTI-AGING NECK & DÉCOLLETÉ CREAM targets the specific skin needs of the neck and décolleté using a high concentration of potent ingredients that firm, smooth and plump the skin. The high performance cream is the latest addition to the bestselling SUPER ANTI-AGING COLLECTION and a must-have for mature skin anyone experiencing signs of aging, loss of elasticity and appearance of fine lines and wrinkles.
The SUPER ANTI-AGING NECK & DÉCOLLETÉ CREAM contains ceramides and nourishing lipids from Shea Butter, Marula Oil and Mango Seed Oil to support the skin's own lipid barrier. The addition of anti-aging powerhouse Purslane (a powerful plant extract that's prevalent throughout Dr. Sturm's skincare) provides skin defending antioxidants while Prickly Pear and Hyaluronic Acid offer intensive and immediate hydration and skin smoothing. Mangosteen creates an additional plumping effect and an extract from the Shiitake Mushroom tightens and firms the skin. Lastly, extracts from Black Tea Kombucha and Daisy balance skin tone and help diminish the appearance of dark spots.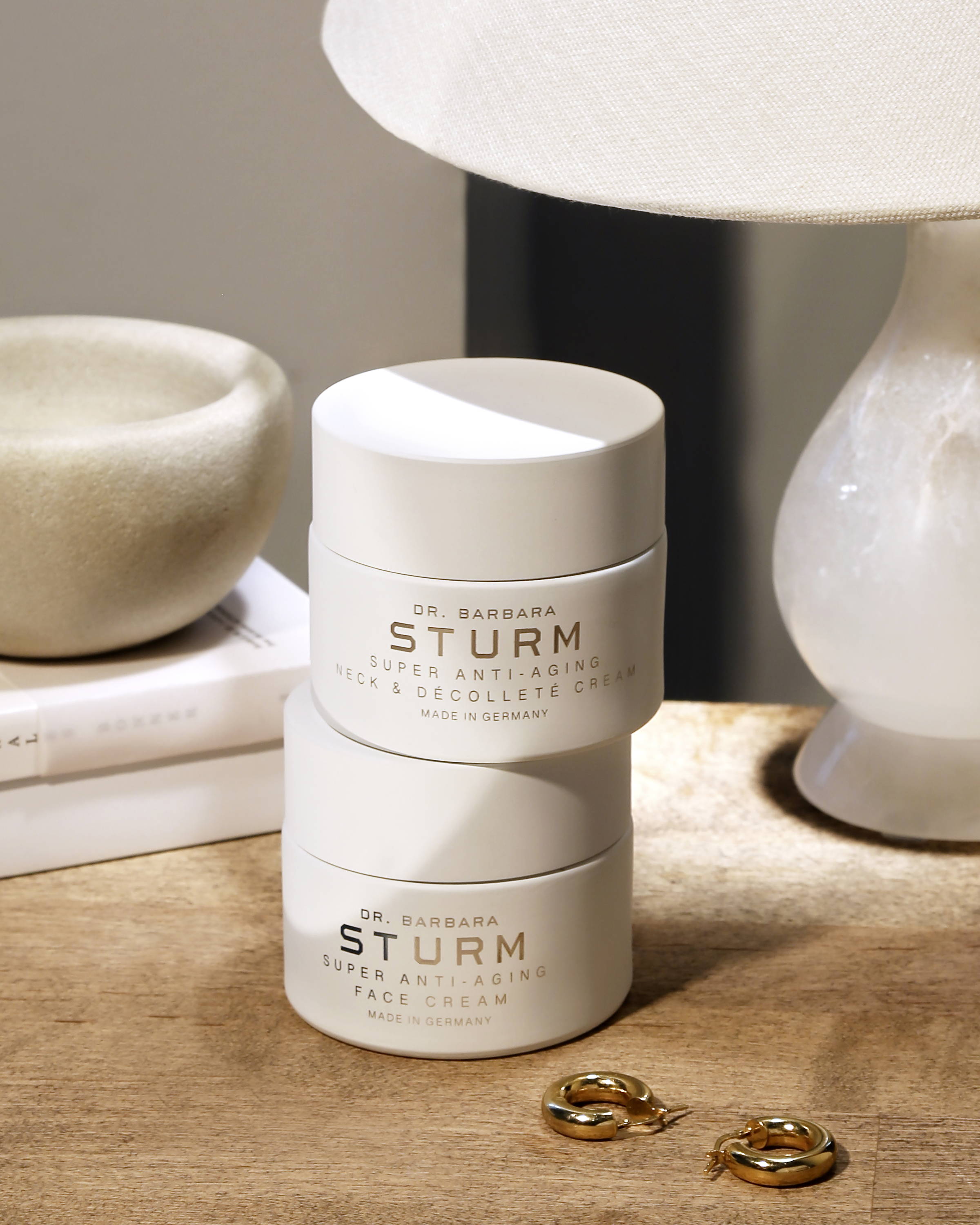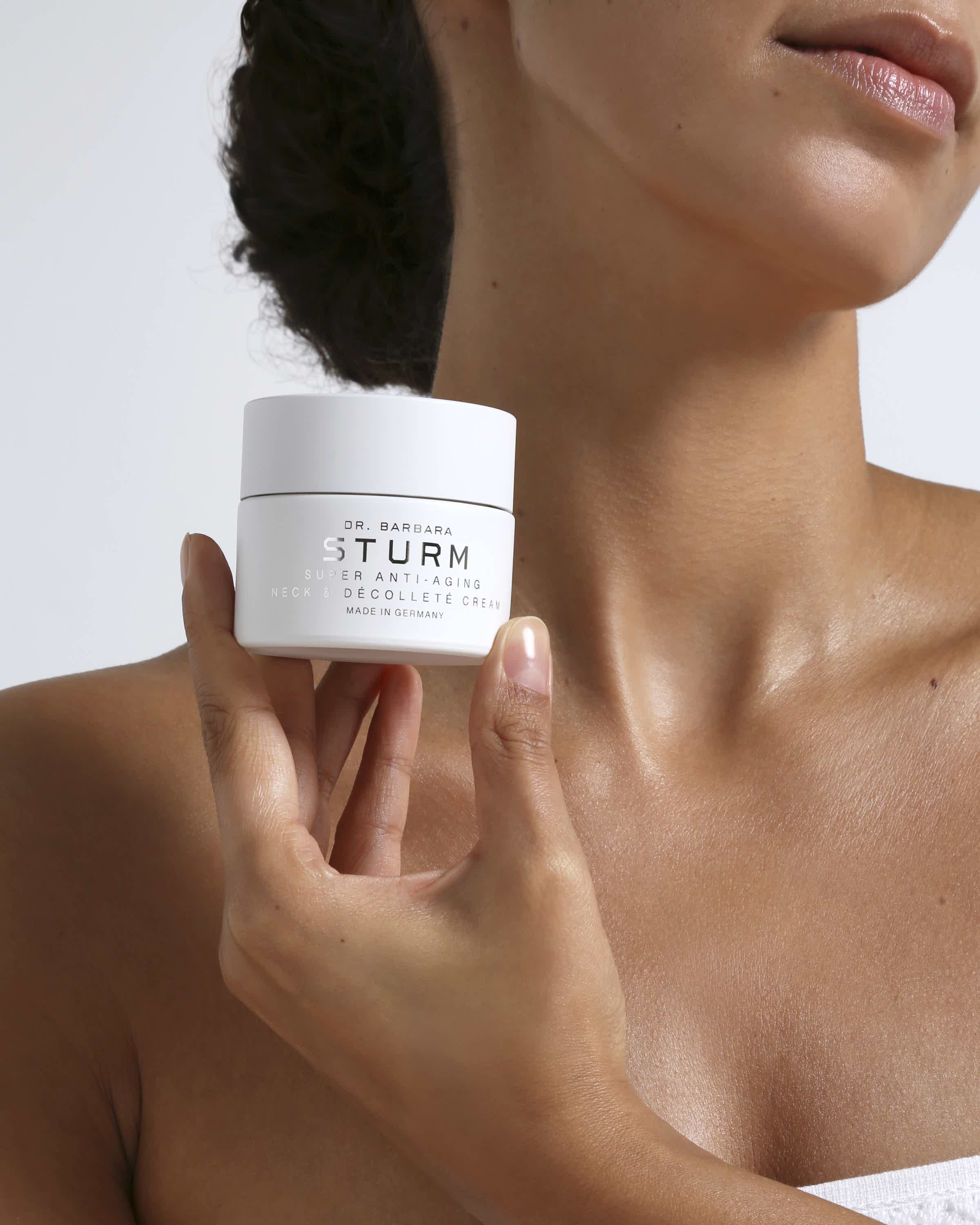 With regular use, the SUPER ANTI-AGING NECK & DÉCOLLETÉ CREAM leaves skin even toned, smooth, and youthful-looking. Apply morning and night in gentle upward movements to cleansed skin on the neck and décolleté.
---