A balanced breakfast gives your body the chance to take in the essential vitamins and nutrients it needs to start your day. Dr. Barbara Sturm's go-to Bircher Muesli contains fiber-rich grains, protein-packed nuts and anti-inflammatory spices for an energizing boost.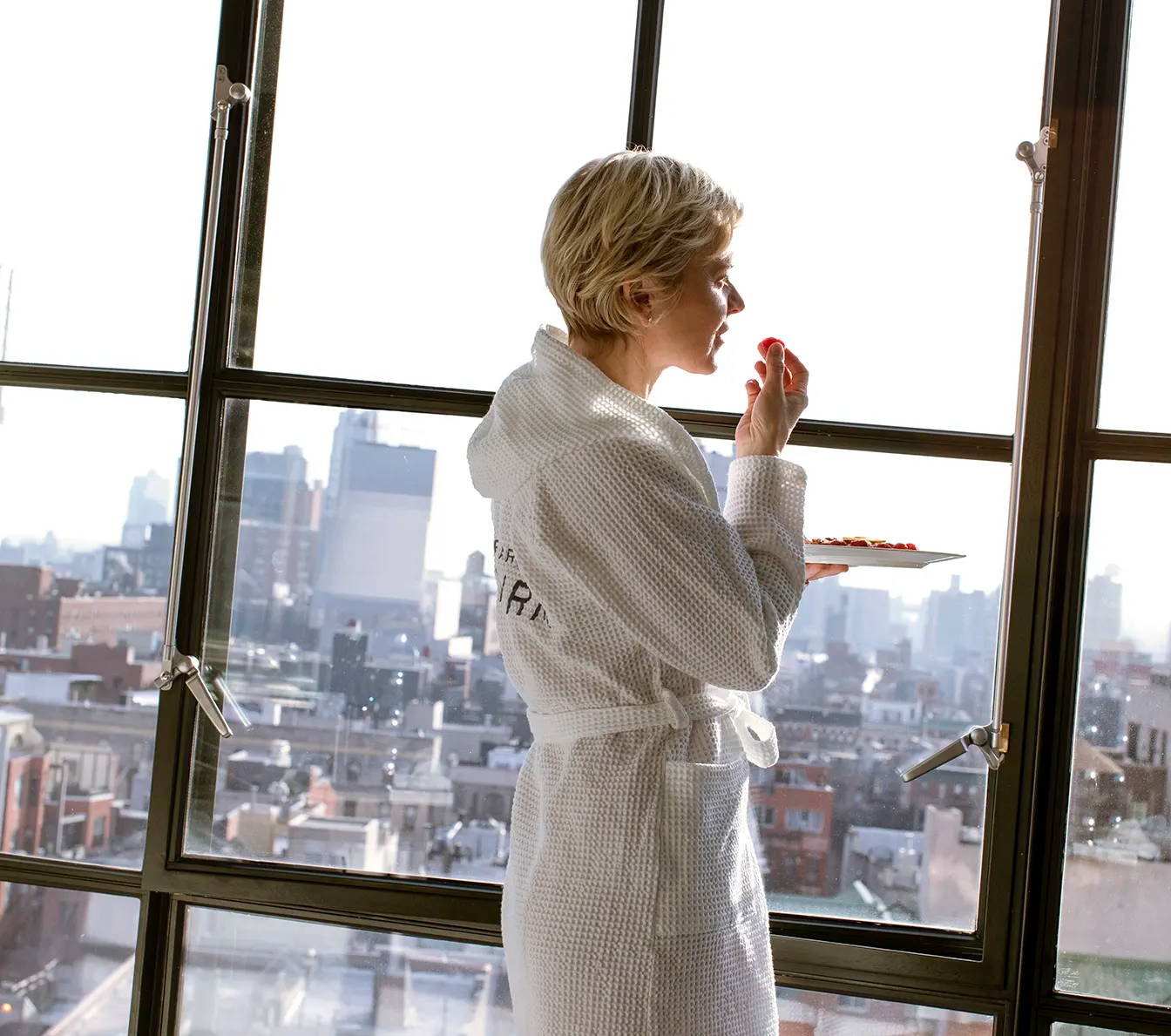 Credit: Lianna Tarantin for Sakara Life
"I love to begin my day with Bircher Muesli. It's easy to make and you can store the ingredients over a long period of time. Oats are rich in a number of nutrients including fiber, carbohydrates, plant-based protein and B vitamins that together can help aid digestion, reduce oxidative stress in the gut, lower cholesterol levels and boost brain function. Oats are also a good source of Iron and Biotin – an essential enzyme that has proven to help reduce hair thinning and loss. Soaking oats overnight helps break down starches, making it easier for our bodies to digest and absorb their essential nutrients."

– Dr. Barbara Sturm
The muesli can easily be prepared ahead of time and then stored in the fridge to enjoy throughout the entire week. You can also put your own twist on this recipe by adding your favorite nuts, fresh fruit or seeds. Sturm Tip: sprinkle the contents of one capsule of Dr. Barbara Sturm's SKIN FOOD supplement into a daily portion of the muesli. The powdered mixture of Purslane, an anti-aging powerhouse that helps calm the skin and reduces the visible signs of irritation, coupled with potent antioxidant substances, are easily absorbed by the body to help promote skin renewal from the inside out.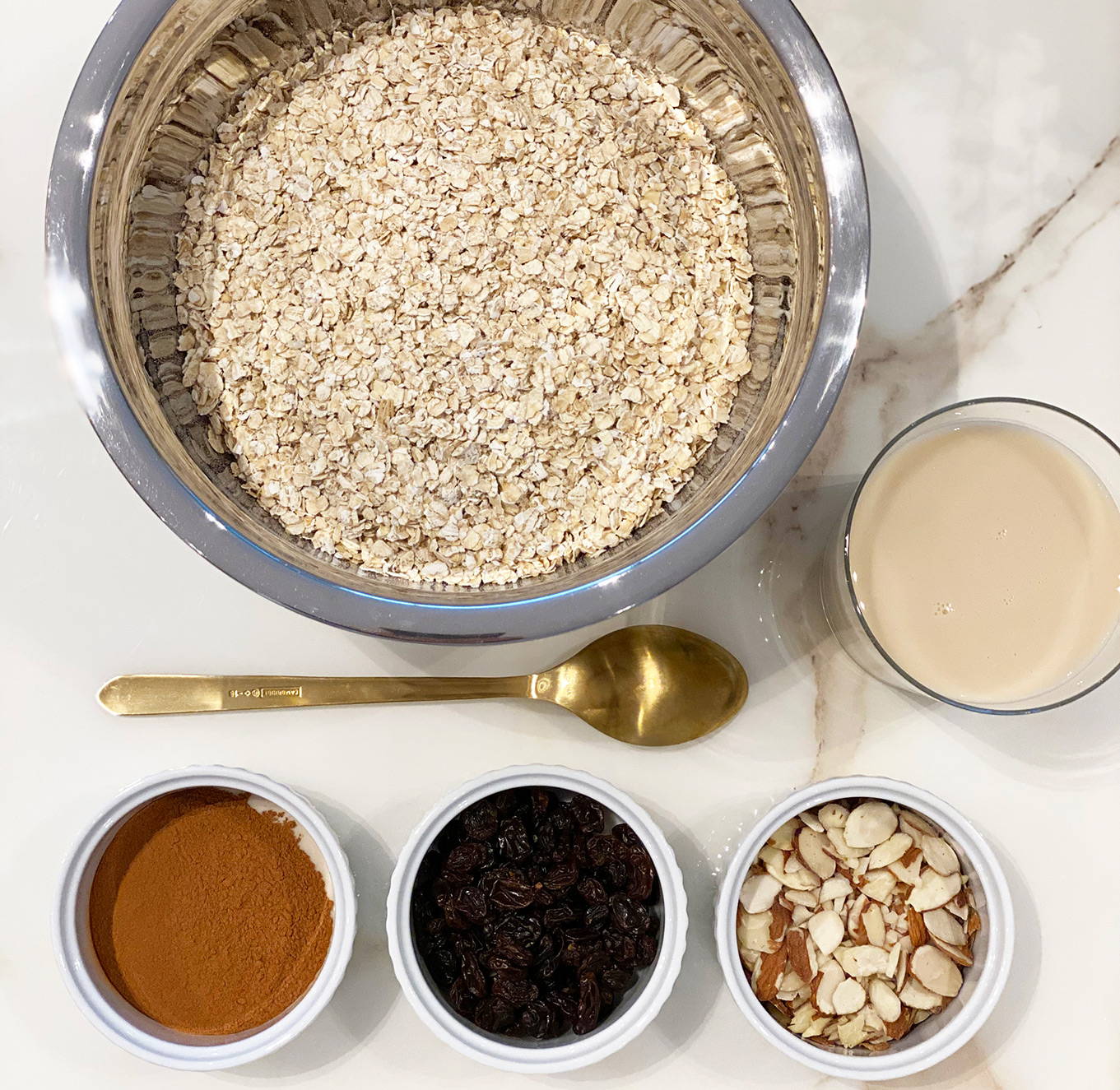 ---
This recipe can be easily altered to your preference and taste; for instance, you can leave out the raisins if you don't like raisins, add more milk if you prefer it to be more liquid or add more honey, if you like it to be a little sweeter. Make it your own.
1 1/2 cups rolled oats

1/2 cups sliced almonds

1/4 - 1/2 cup raisins

1 cup non-dairy yogurt
2 tbsp honey or agave

1 freshly grated apple

1 1/4 cup non-dairy milk

1/2 tbsp cinnamon
---
---
Method:
Mix oats with the non-dairy milk and yogurt and add raisins, sliced almonds, as well as the cinnamon, which has anti-inflammatory properties and is rich in antioxidants.
Put the mixture into the fridge overnight before adding the grated apple as well as honey or agave to taste for a little sweetness.
Add other ingredients to your liking such as chia seeds, nuts, fruit or other toppings.
---
Share Yours
Share your Bircher Muesli recipe and pictures with me by clicking here.
---