Whether you're stuck indoors, your favorite Dr. Barbara Sturm Boutique & Spa is fully booked or you've simply had a long week at work, a DIY facial can be the perfect pick-me-up for you and your skin. Dr. Sturm's sought-after INSTANT GLOW FACIAL is the ideal solution for some self-care at home. Available at all of Dr. Sturm's Boutiques & Spas, it incorporates cleansing, exfoliating, lymphatic drainage and a relaxing facial massage to deliver hydration, boost skin barrier function and soothe signs of irritation, leaving your skin with Dr. Sturm's signature #SturmGlow. When you can't make it to one of our Spas or if there isn't one in your location yet, this facial can be replicated in your own home following these simple steps.
First, set the scene. Make sure to turn off your phone, light some candles, put on your fluffiest robe or sweats and turn on some soothing music or even listen to a guided meditation. Next, make sure that you are near a faucet or have prepared a small bowl of warm water with a washcloth and have a couple of hand towels and cotton pads ready too. Pull your hair away from your face with a hair tie or headband and you're ready to start your facial.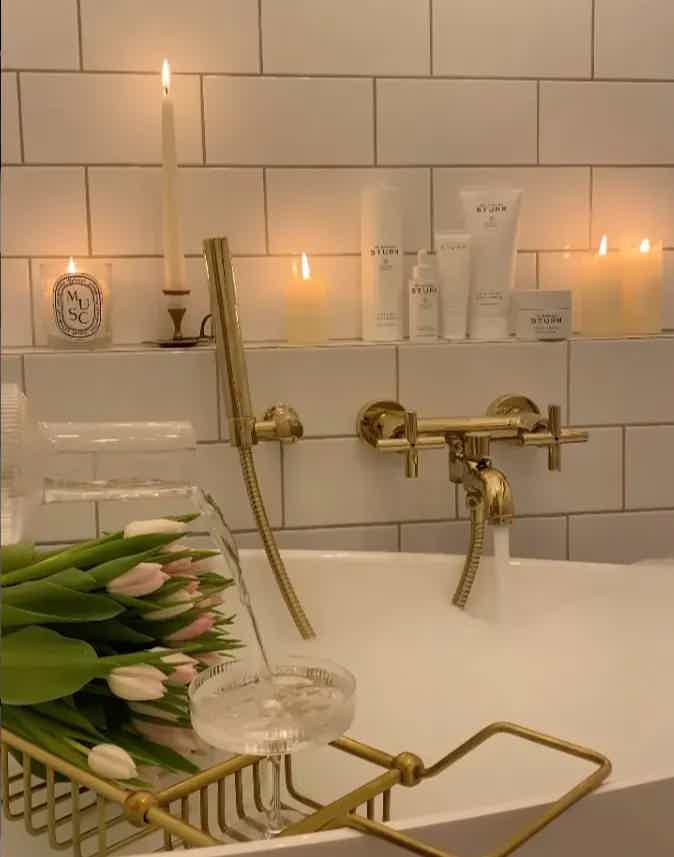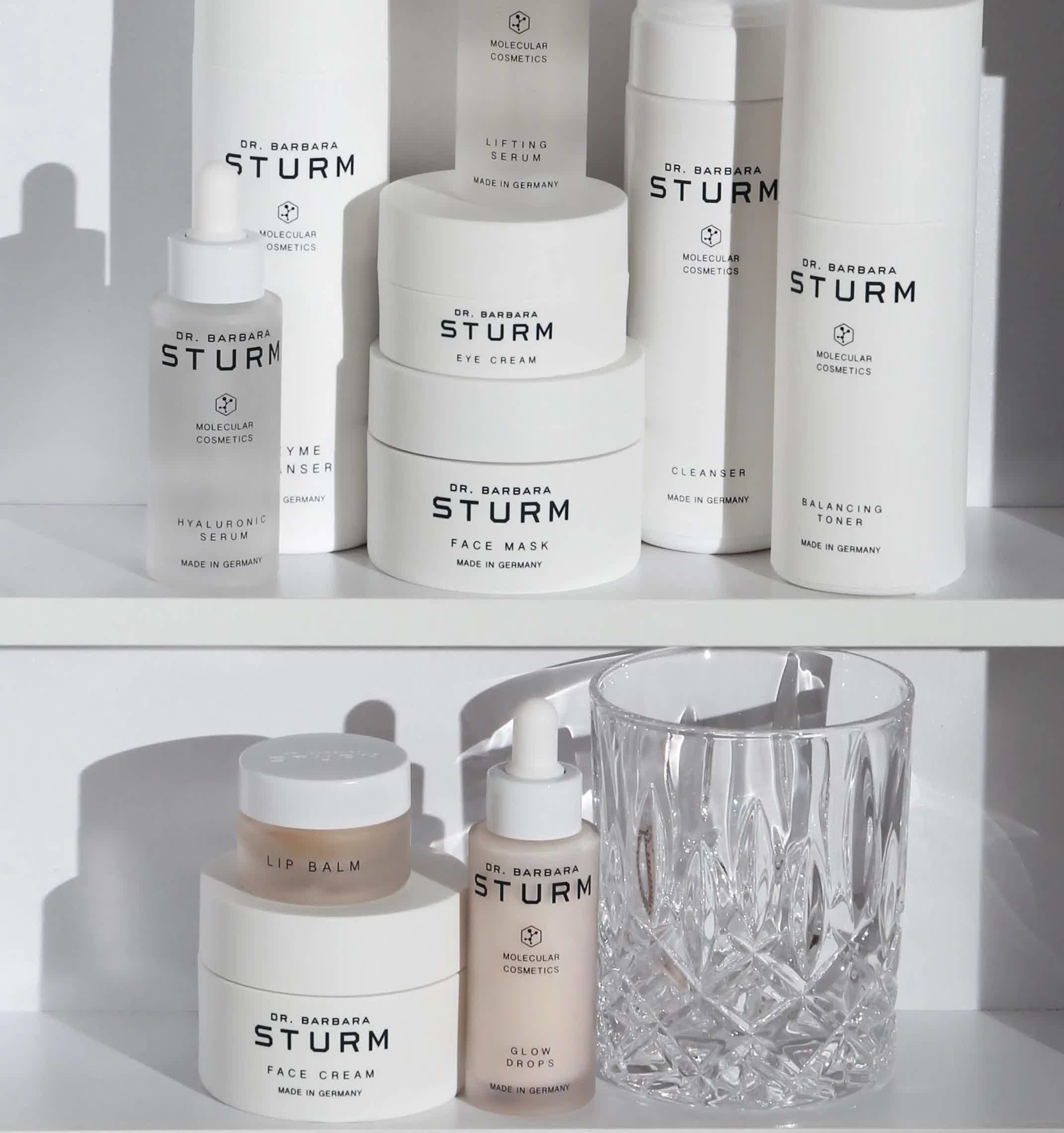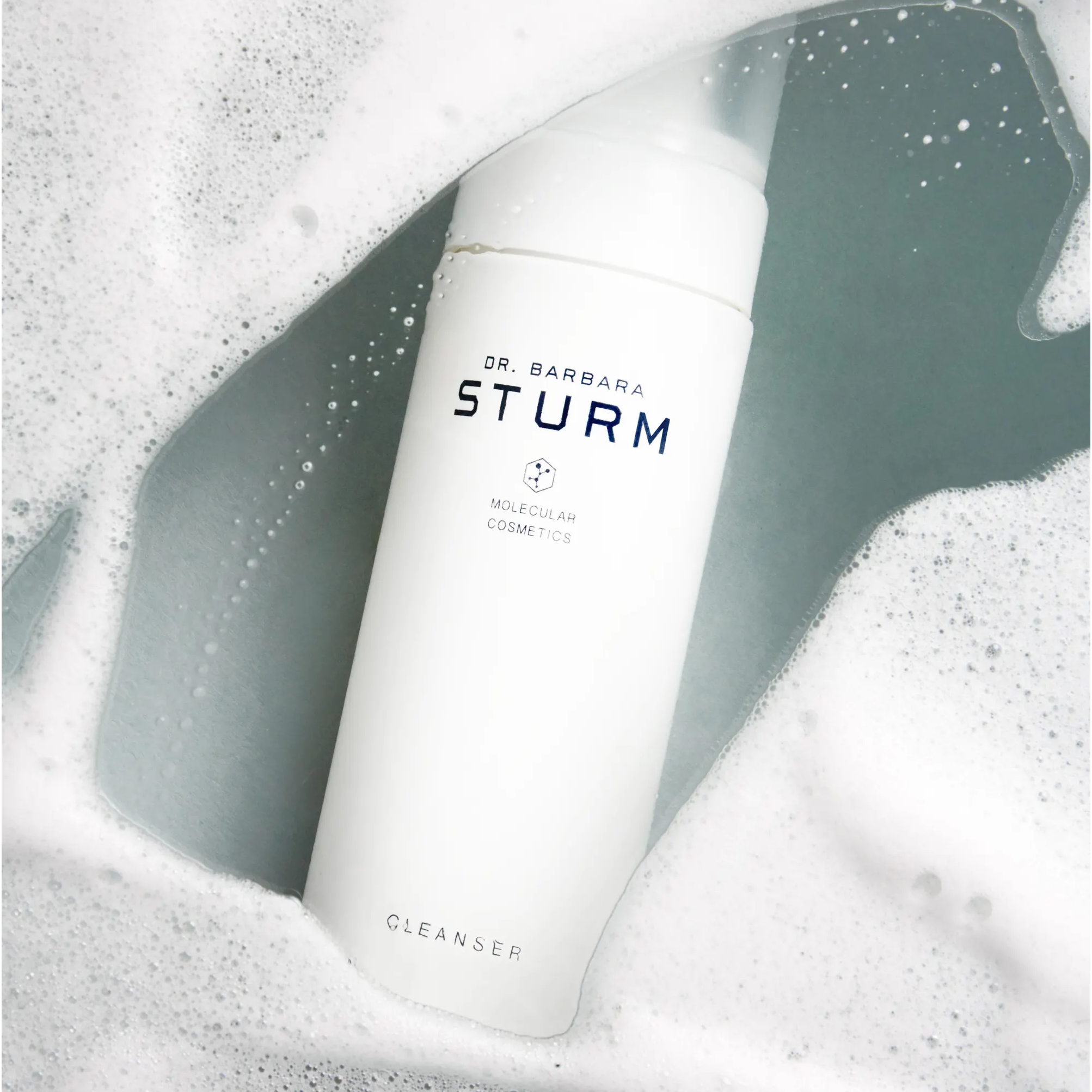 Start with the foam CLEANSER. Gentle but thorough cleansing is an essential step to remove makeup, pollution or other impurities, so the skin can absorb active ingredients. Apply two pumps of the CLEANSER into the palm of your hand and use gentle circular motions to work the product in to your skin. Gently rinse with warm water or a warm washcloth and pat your skin dry with a towel.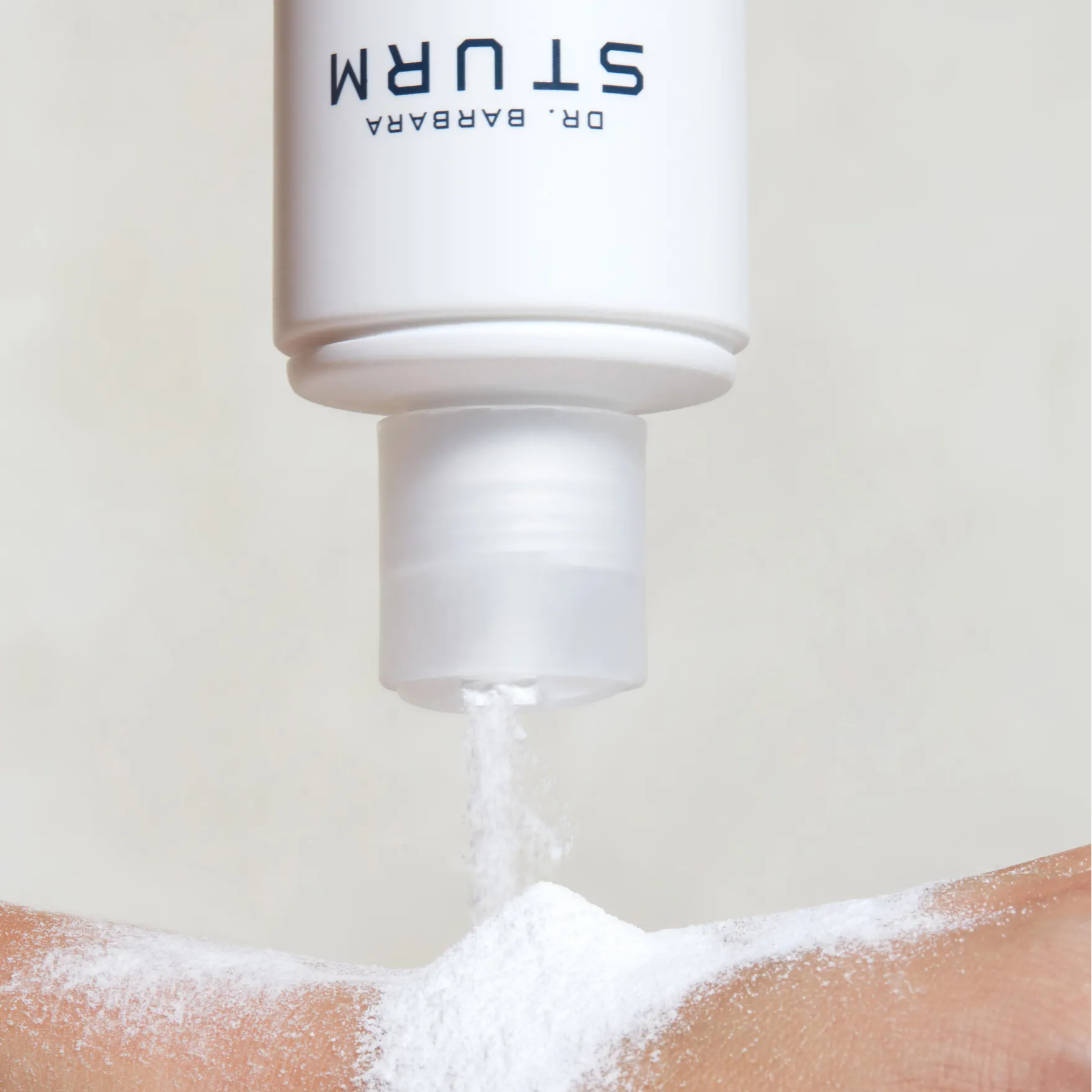 The next step is to exfoliate the skin. This helps remove any dry skin cells and provides a deeper cleanse to make sure any impurities, makeup and pollution are not lingering on the skin. Pour a coin size amount of the ENZYME CLEANSER into your palm with equal parts water and rub between your hands for a couple of seconds before applying to the skin. Use circular motions to work the product in, focusing on the t-zone or areas where skin is more prone to blemishes or oil and then, rinse with warm water or a warm washcloth.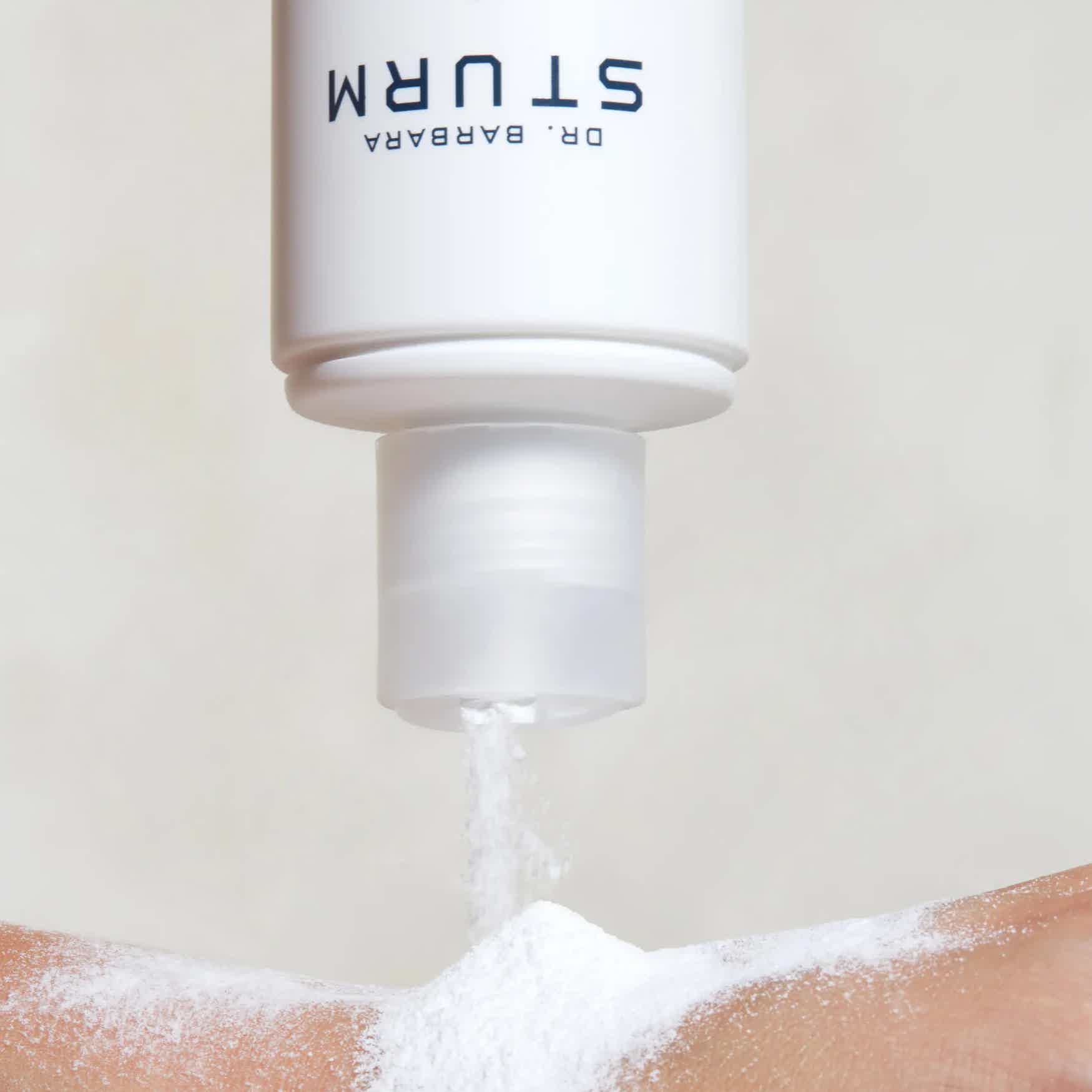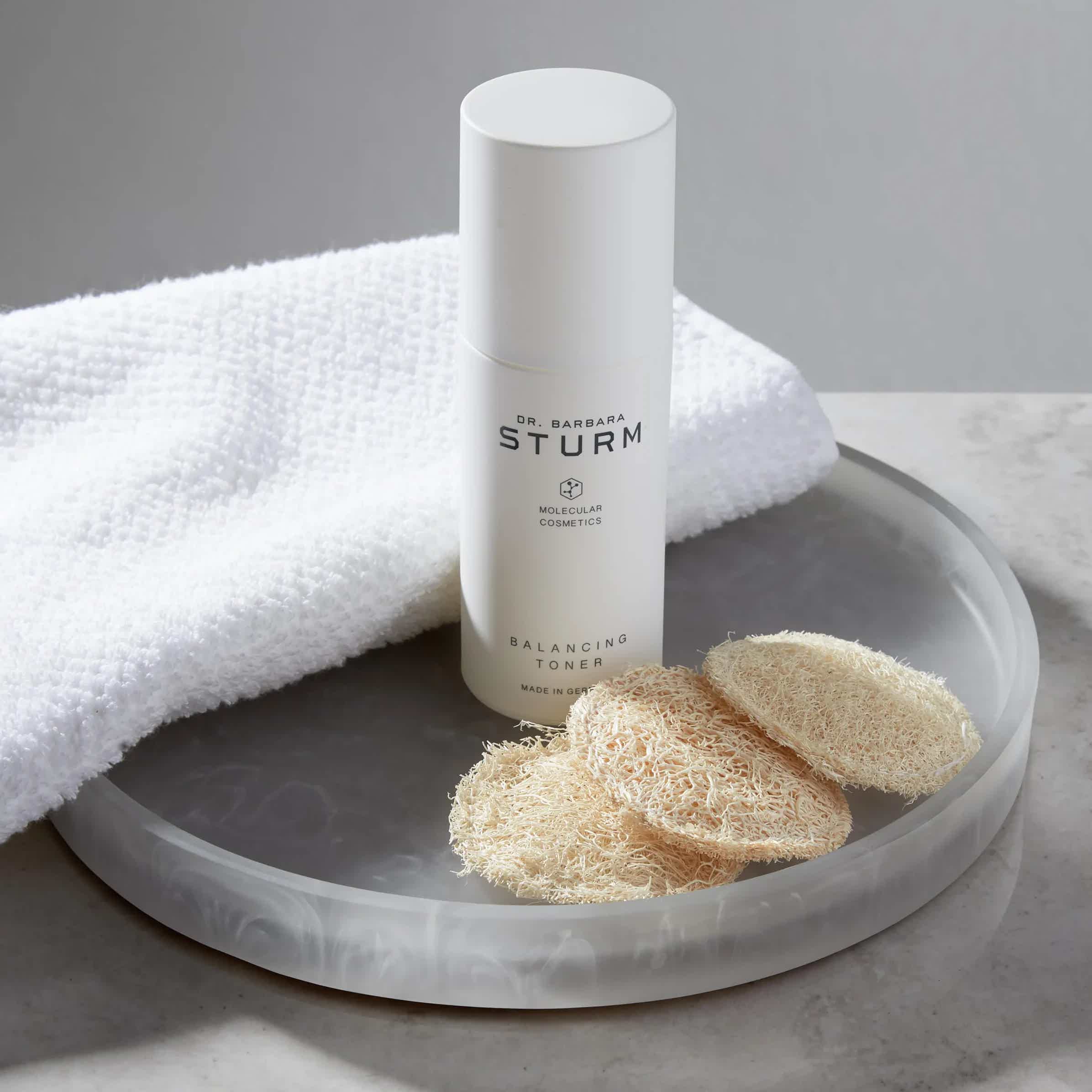 Apply a couple of pumps of the BALANCING TONER to two cotton pads and apply to the skin in upwards motions. Dr. Sturm's Toner rebalances skin pH which is especially important after using tap water and also contains Beta-Glucan and Panthenol which help soothe and hydrate the skin.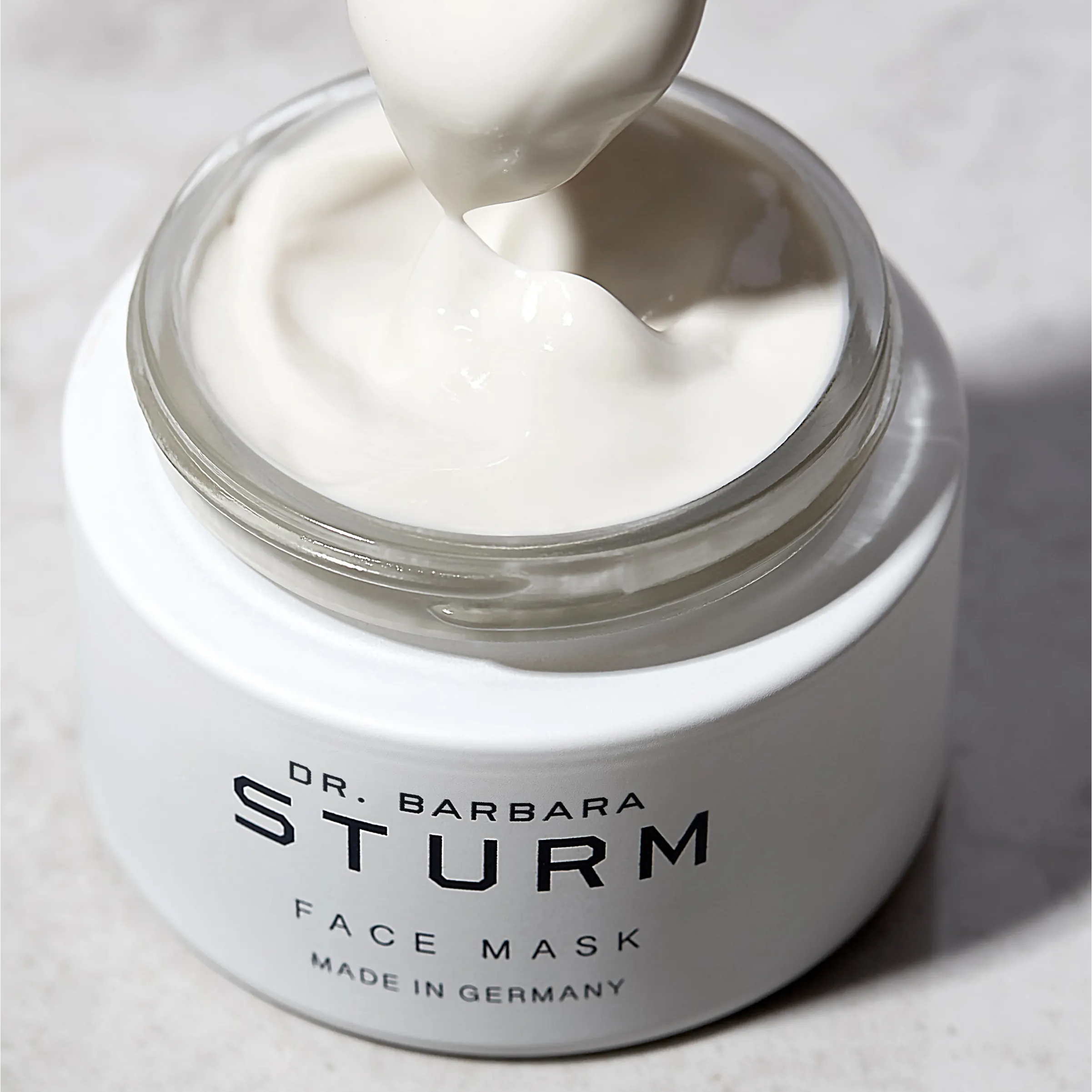 Next, apply your Dr. Sturm FACE MASK, a soothing, hydrating and richly-textured cream mask for all skin types. Leave the mask on the skin for fifteen minutes and whilst it's working, apply Dr. Barbara Sturm's ANTI-AGING BODY CREAM or use this time to take a nap or meditate. Once fifteen minutes is up, you can remove the Mask by gently peeling and rubbing it off the skin for an extra glow – or if you prefer, with warm water and a washcloth.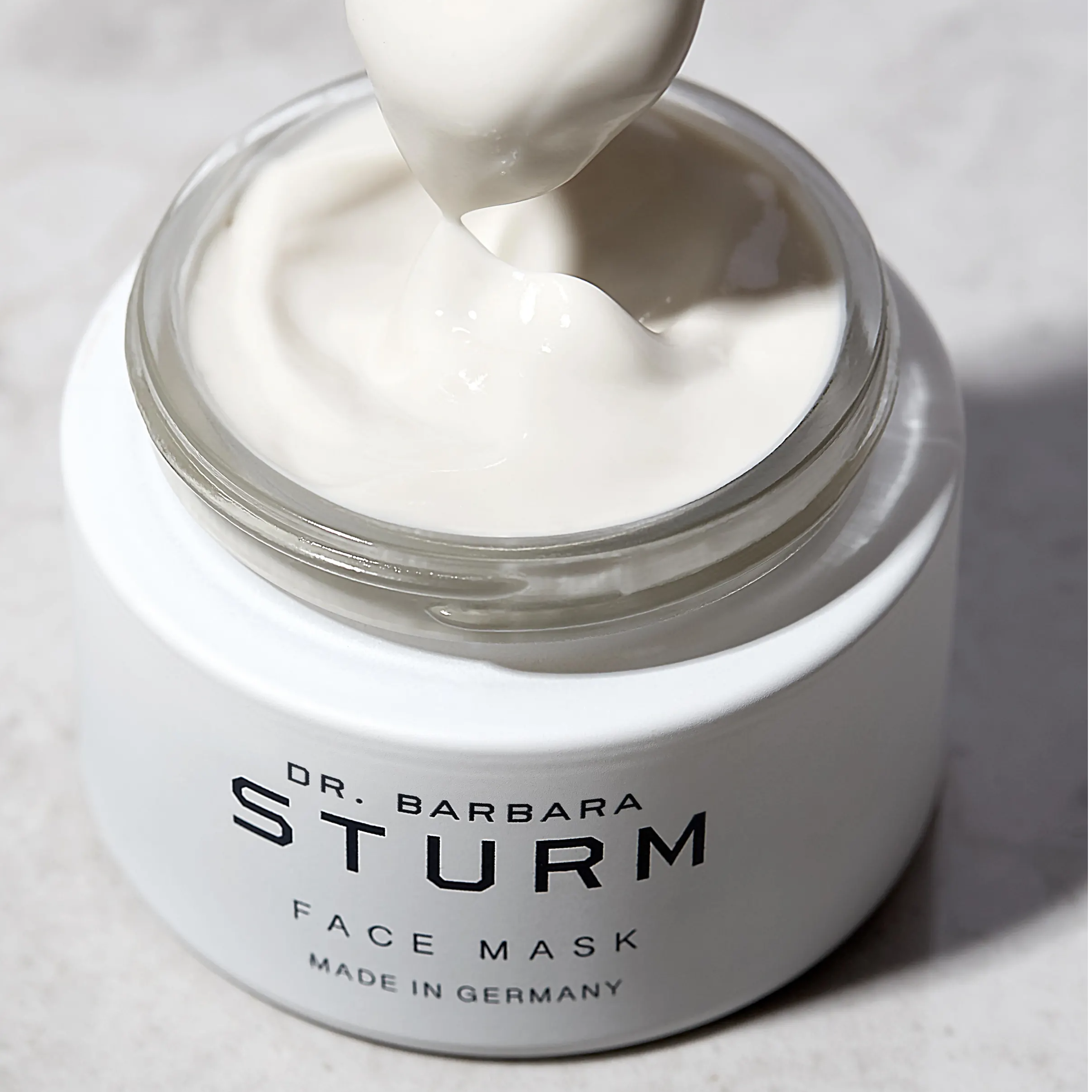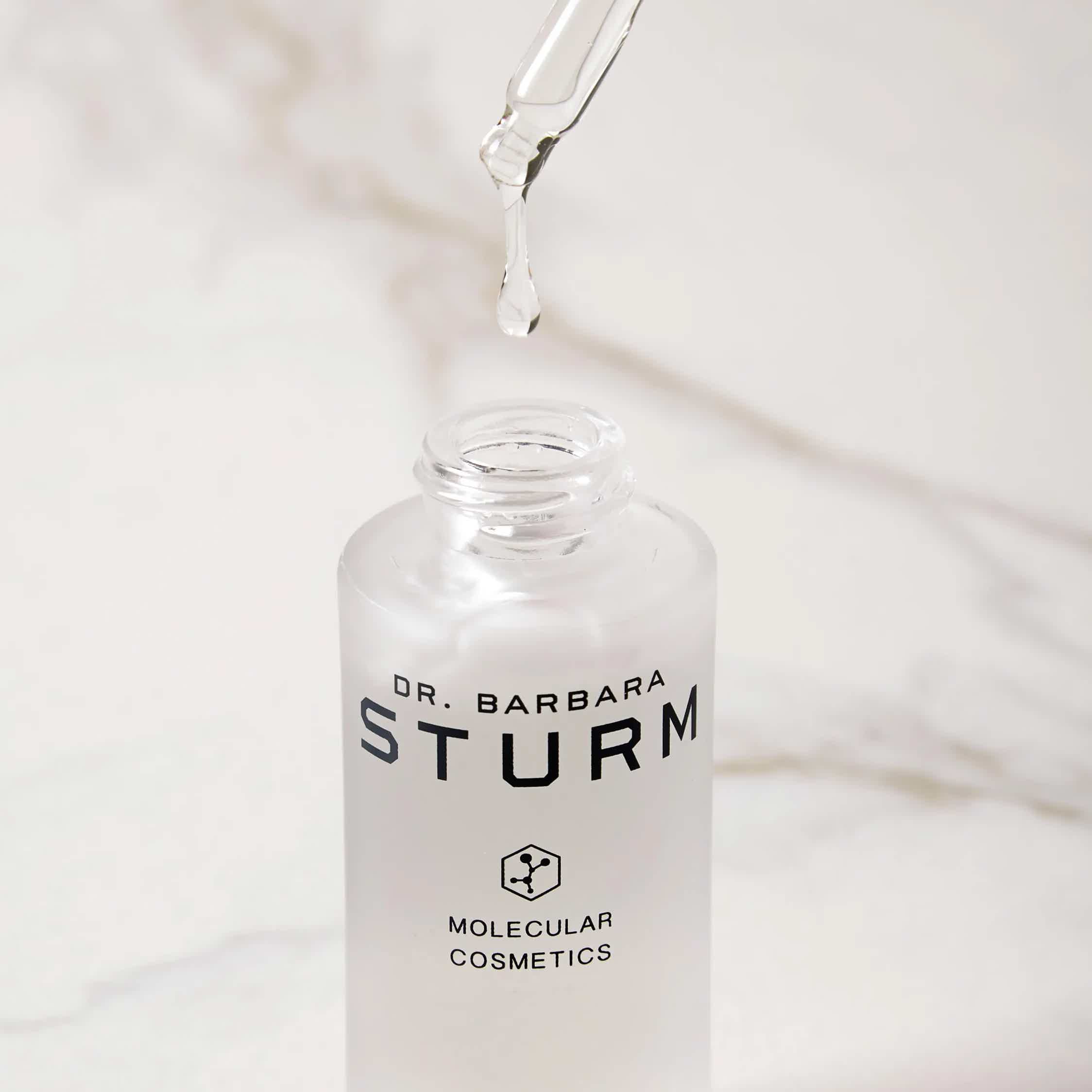 Now it's time for a high dose of hydration. You can use a full HYALURONIC AMPOULE all over the face, neck and décolleté, or a full pipette of HYALURONIC SERUM. The HYALURONIC SERUM is the most fundamental creation in Dr. Barbara Sturm's skincare line and is packed with an optimal concentration of low and high weighted Hyaluronic Molecules. It provides instant hydration at the surface and deeper skin layers.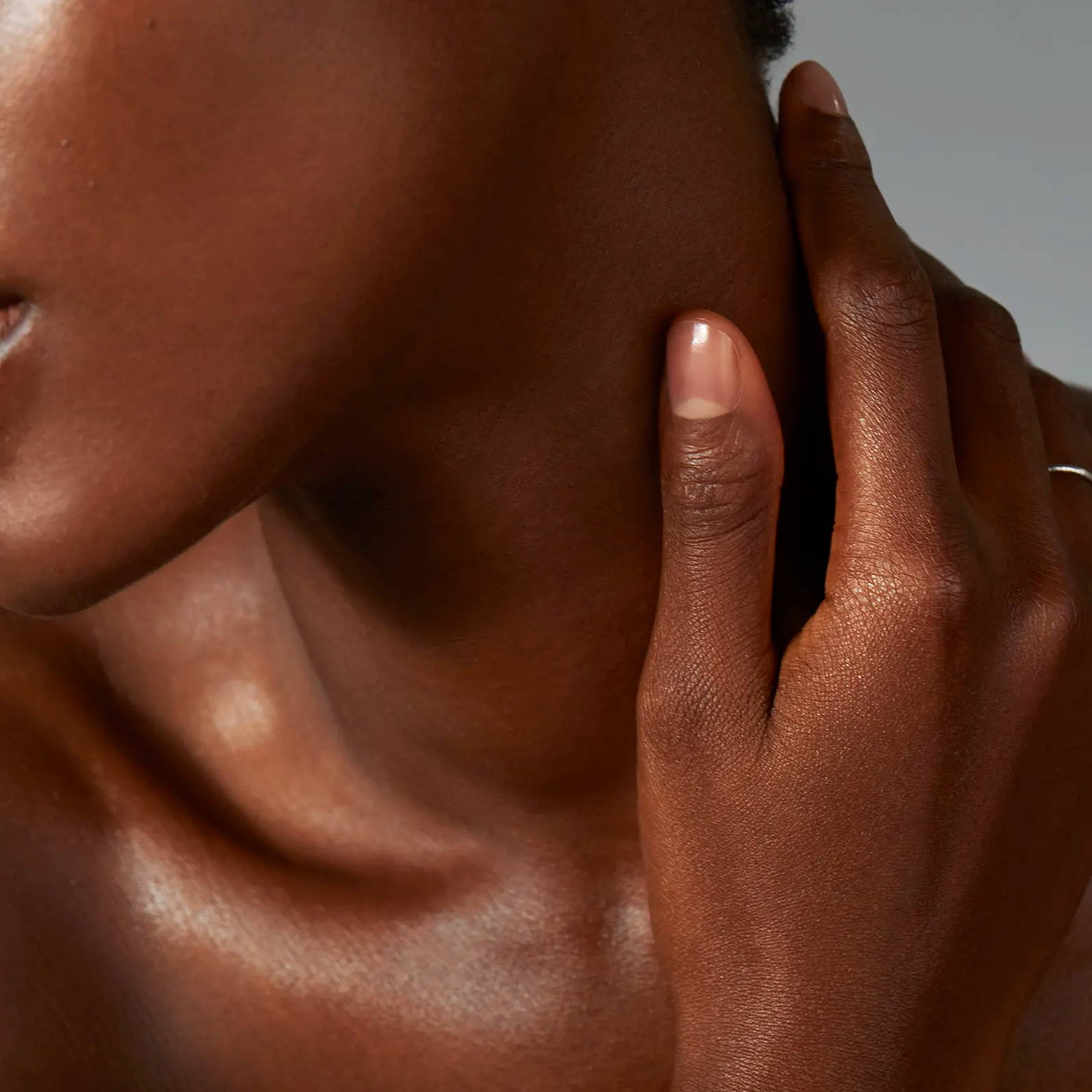 Next up is a lymphatic massage to depuff skin and boost radiance. Apply a little serum and then, beginning just above the collarbone, gently massage the skin using your fingertips in downward, circular motions for one minute. Move up the neck, then use the edges of the hands to continue towards the outer sides. Next, move to your forehead and massage from the temples to the jawline, using a downward facing, sweeping motion. Repeat the same movement from your chin towards your ears and then from the upper lip and cheekbones outwards. Moving to the delicate eye area, continue to softly massage the skin in outward facing motions towards the hairline.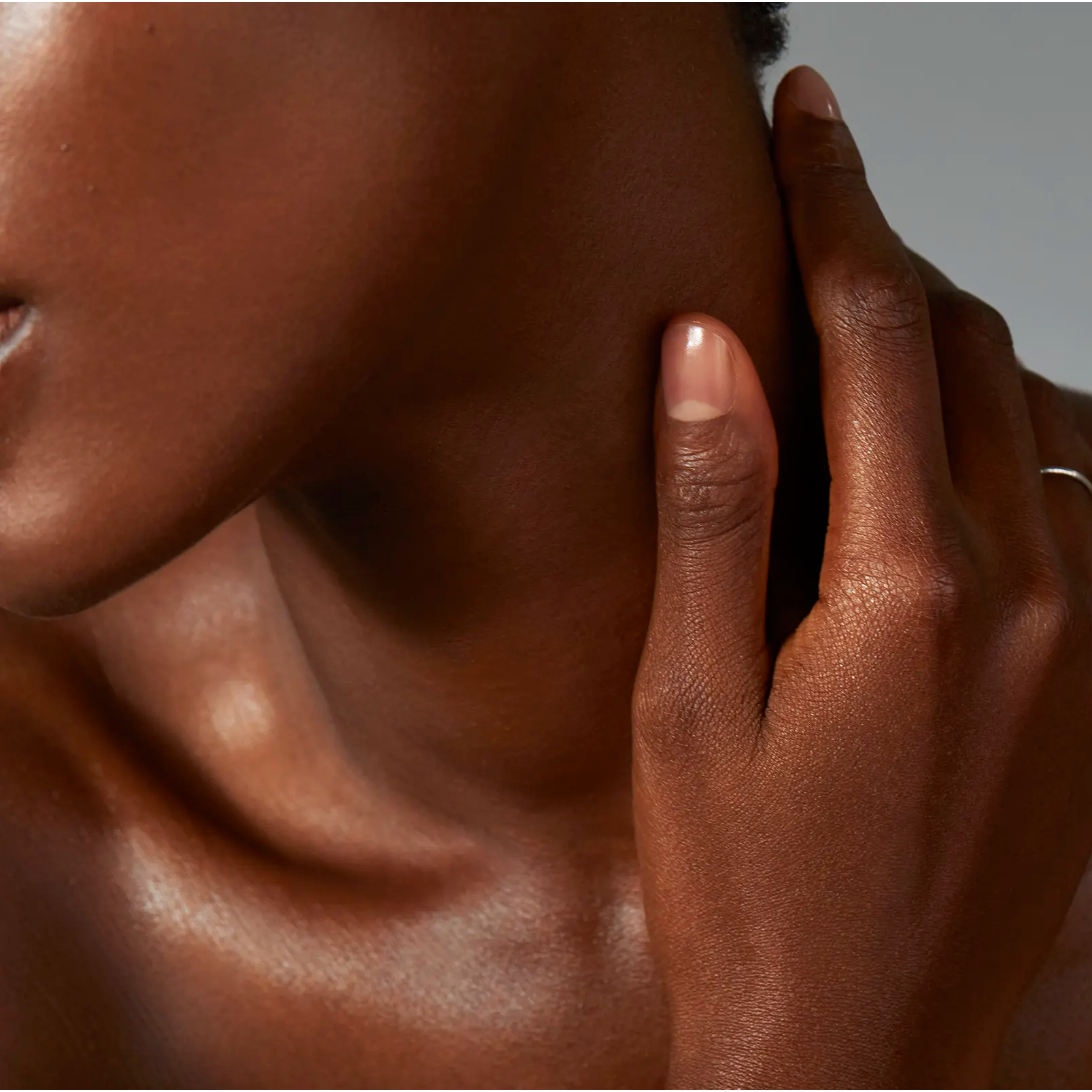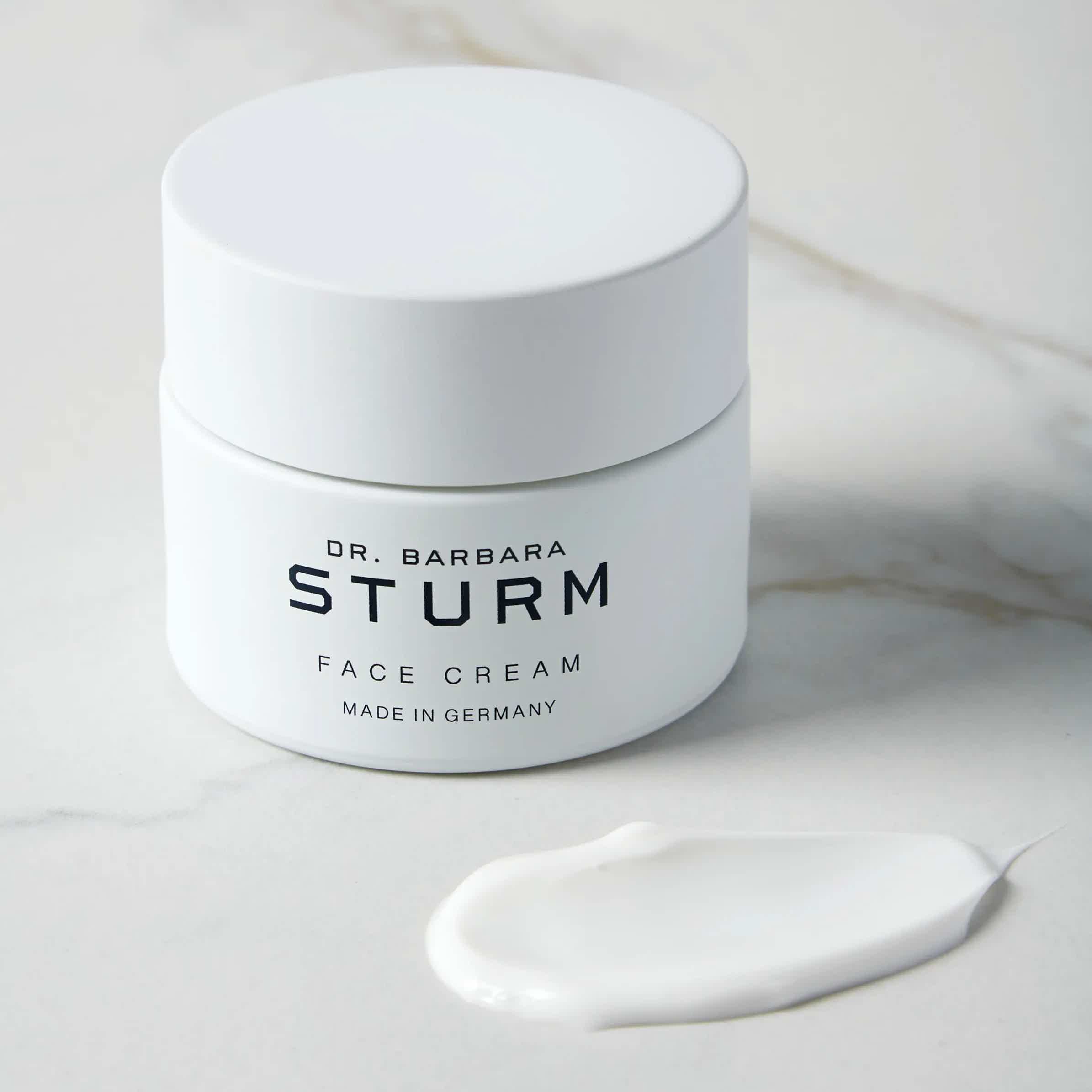 Seal in moisture with Dr. Barbara Sturm's FACE CREAM. Formulated with a light, creamy texture and containing powerful anti-aging ingredients, it quickly absorbs into the skin, soothing irritation to give your complexion a radiant, healthy glow.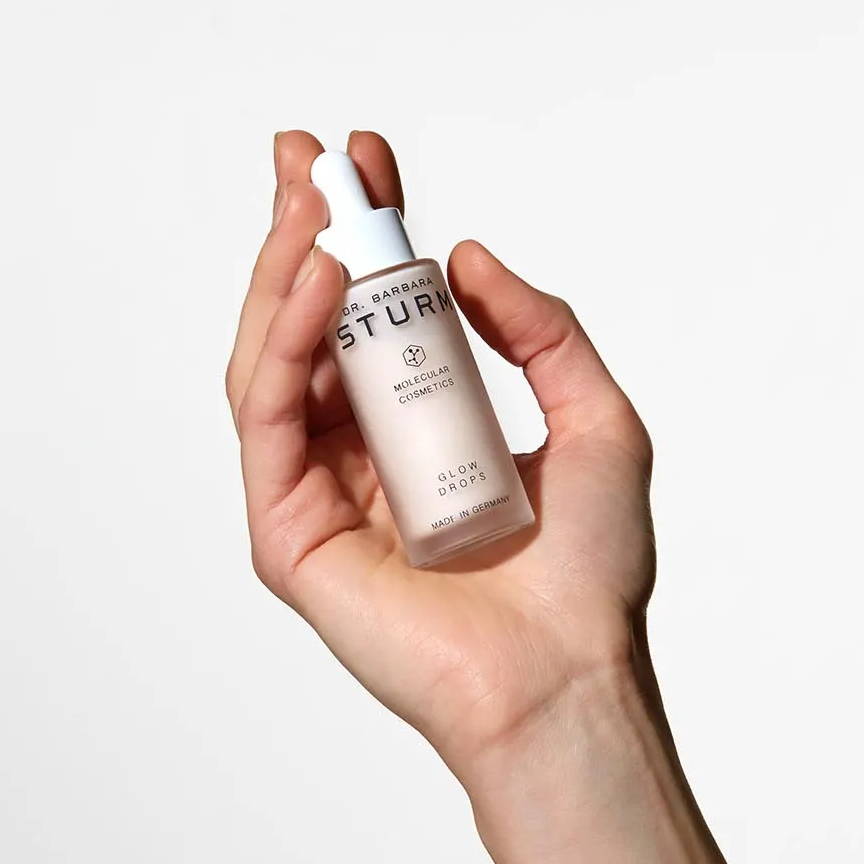 To get that 'post-facial' glow you would usually get after a professional treatment, apply a few GLOW DROPS to the face, neck and décolleté. Their key ingredients include Polygonum Bistorta Root, a potent anti-aging ingredient which optimizes skin tone, Wild Rose Extract which refines pores to give the complexion a more even appearance and shimmer particles to give an instant effect, the Drops revitalize tired, dull skin and restore radiance leaving you with the signature #SturmGlow.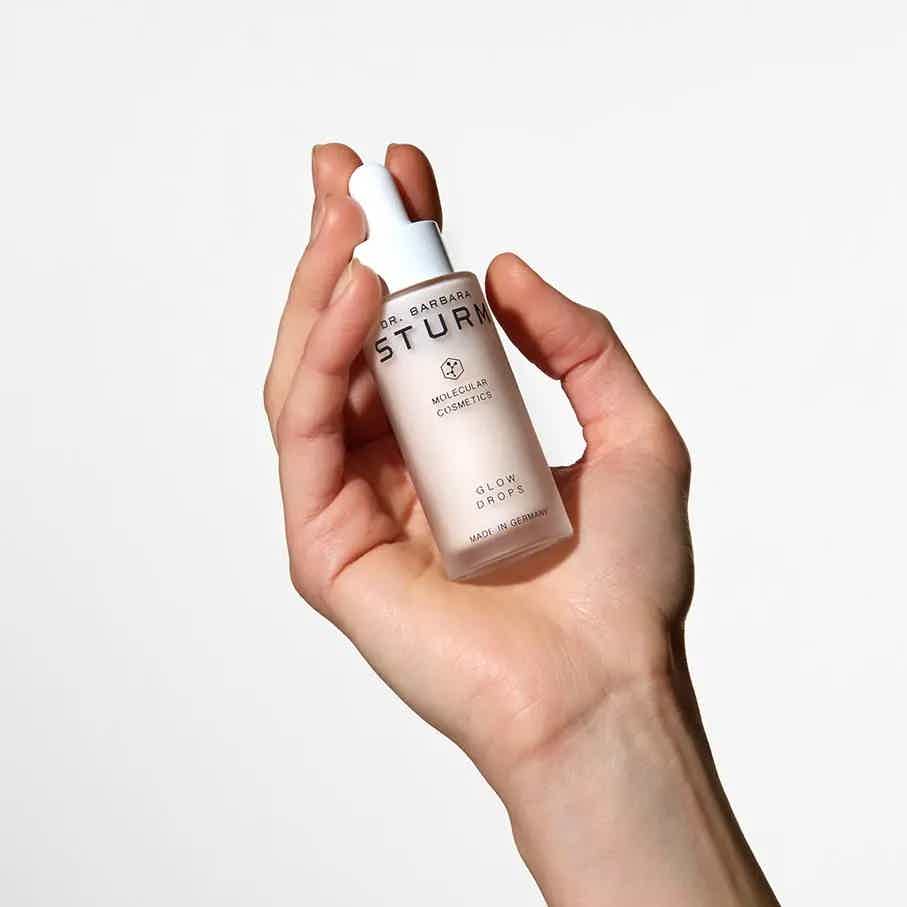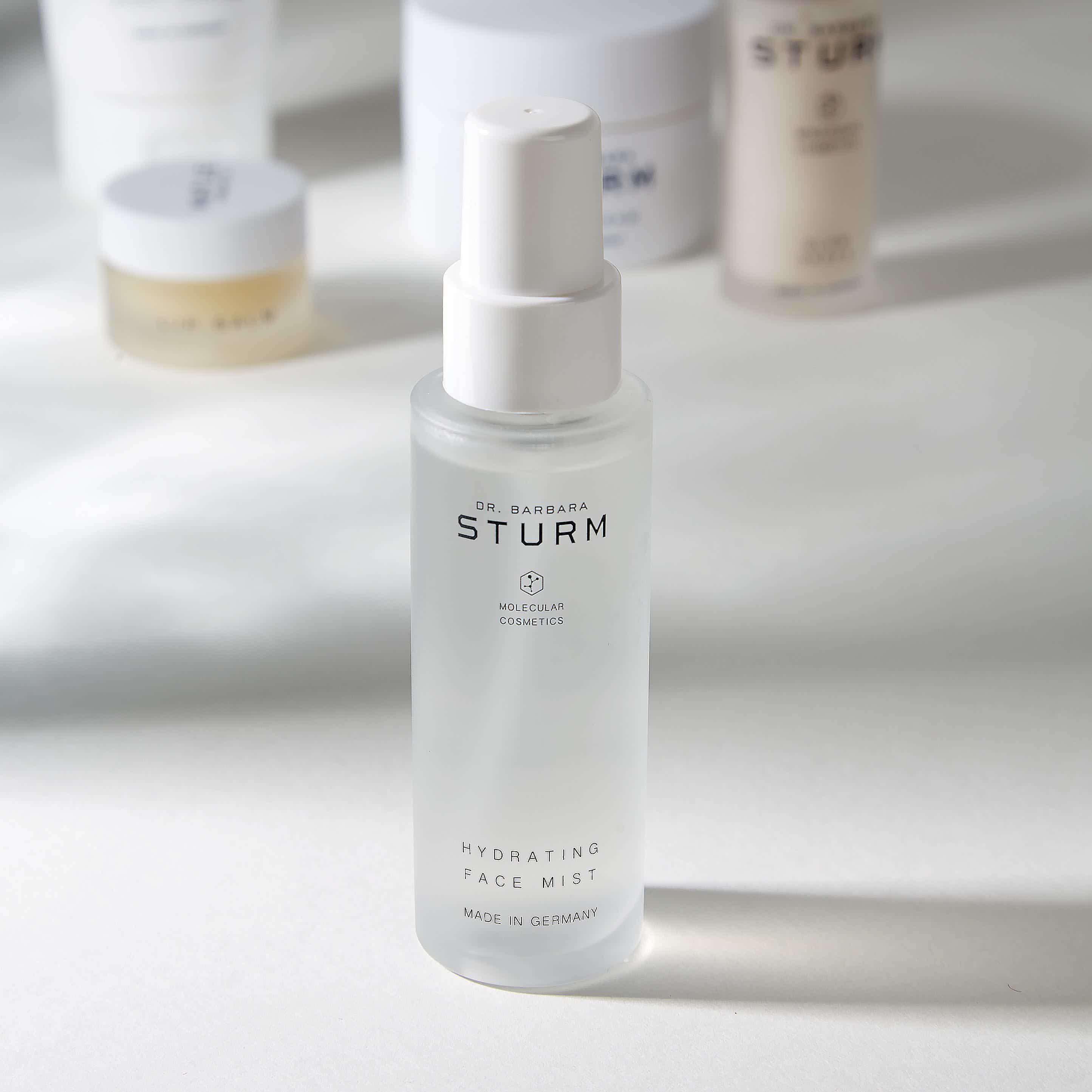 Finish off your facial with a few spritz of the HYDRATING FACE MIST. Refreshing, cooling and super hydrating, it contains detoxifying extracts from Lemon, Aloe Vera, and Broccoli to revitalize the complexion as well as Prickly Pear, an antioxidant-rich plant extract that's a potent source of Vitamin E and ideal for red, sensitive and dry skin.
Your skin will look radiant, healthy and glowing and will be cleansed and hydrated to perfection. Whether you're going to apply makeup and hit the town or cuddling in to bed with a movie your skin will be thanking you!
---
---