---
Zara Martin is an accomplished DJ, model, mother, and actress. She has played for some of the most prestigious brands in fashion including Bulgari, Chanel, Versace and Fendi to name a few. Zara's inspirational aesthetic has also led to her becoming a successful entrepreneur, with several design collaborations with fashion and accessories brands, including a t-shirt collection for non-profit organization, Women for Women International. Read on to discover Zara's go-to breakfast, favorite restaurants and how she finds a balance between indulging in her favorite take-outs and enjoying home cooked, healthy meals.
---
When do you usually wake up in the morning? Are you a morning person?
I usually wake up at around 7 a.m. I am not a morning person.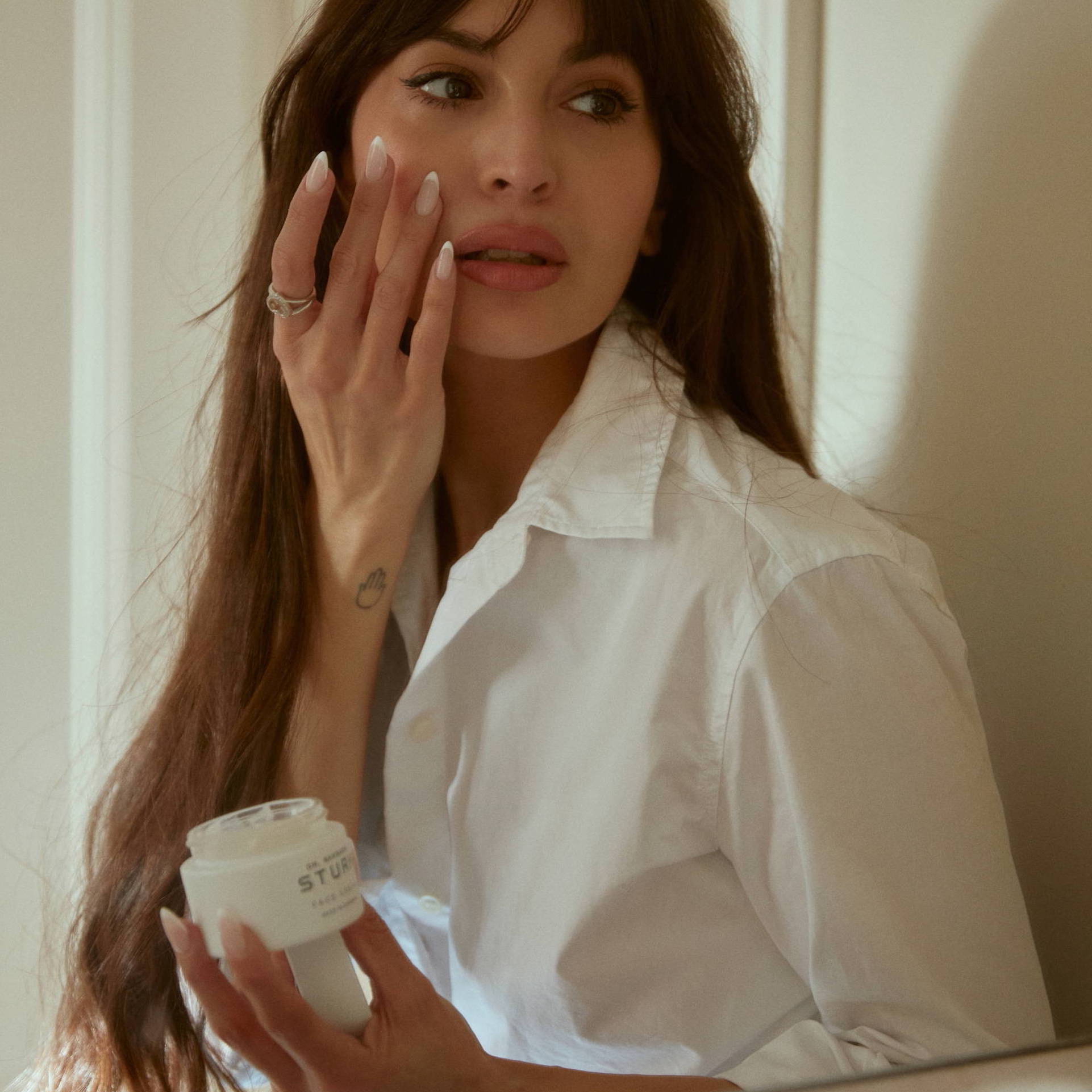 Can you tell us a little bit about your morning routine? What's the first thing you do?
I cuddle my son, brush my teeth, cleanse and moisturize and then run downstairs for my coffee and his bottle of milk.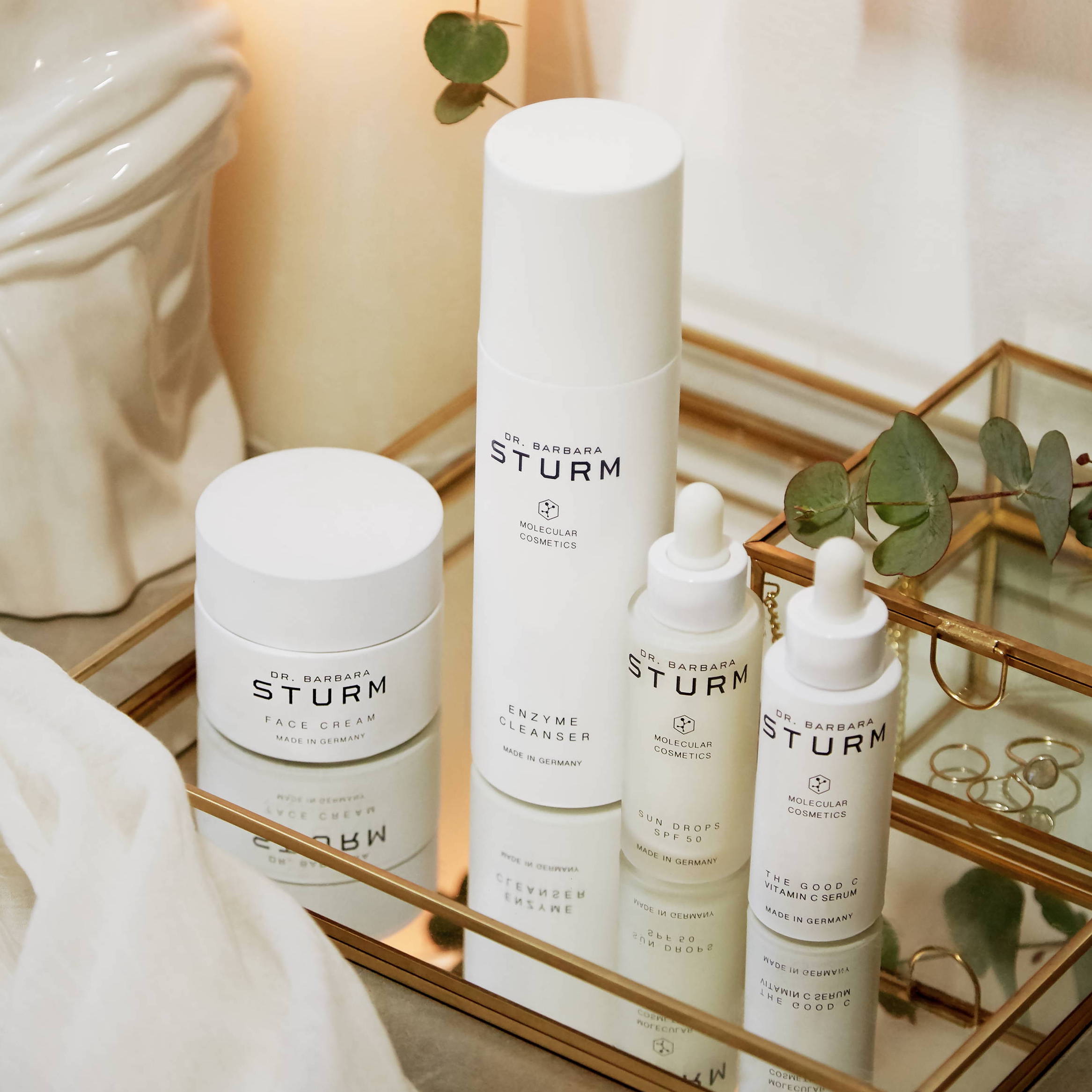 What's your skincare routine?
For the day I use Dr. Barbara Sturm's CLEANSER and layer THE GOOD C VITAMIN C SERUM, HYALURONIC SERUM, FACE CREAM and SUN DROPS SPF 50. In the evening I use the CLEANSER, NIGHT SERUM, SUPER ANTI-AGING FACE CREAM (my favorite ever!) and EYE CREAM. I'll also use the FACIAL SCRUB and FACE MASK once or twice a week.
Do you eat breakfast? If so, what's your go-to?
I tend to have a coffee with coconut milk and eat something after the gym, where I usually will have a protein shake with a greens powder. I go to the Workshop Gymnasium and they have their own brand of protein formulas which are just delicious. I would always refuse them before I tried these!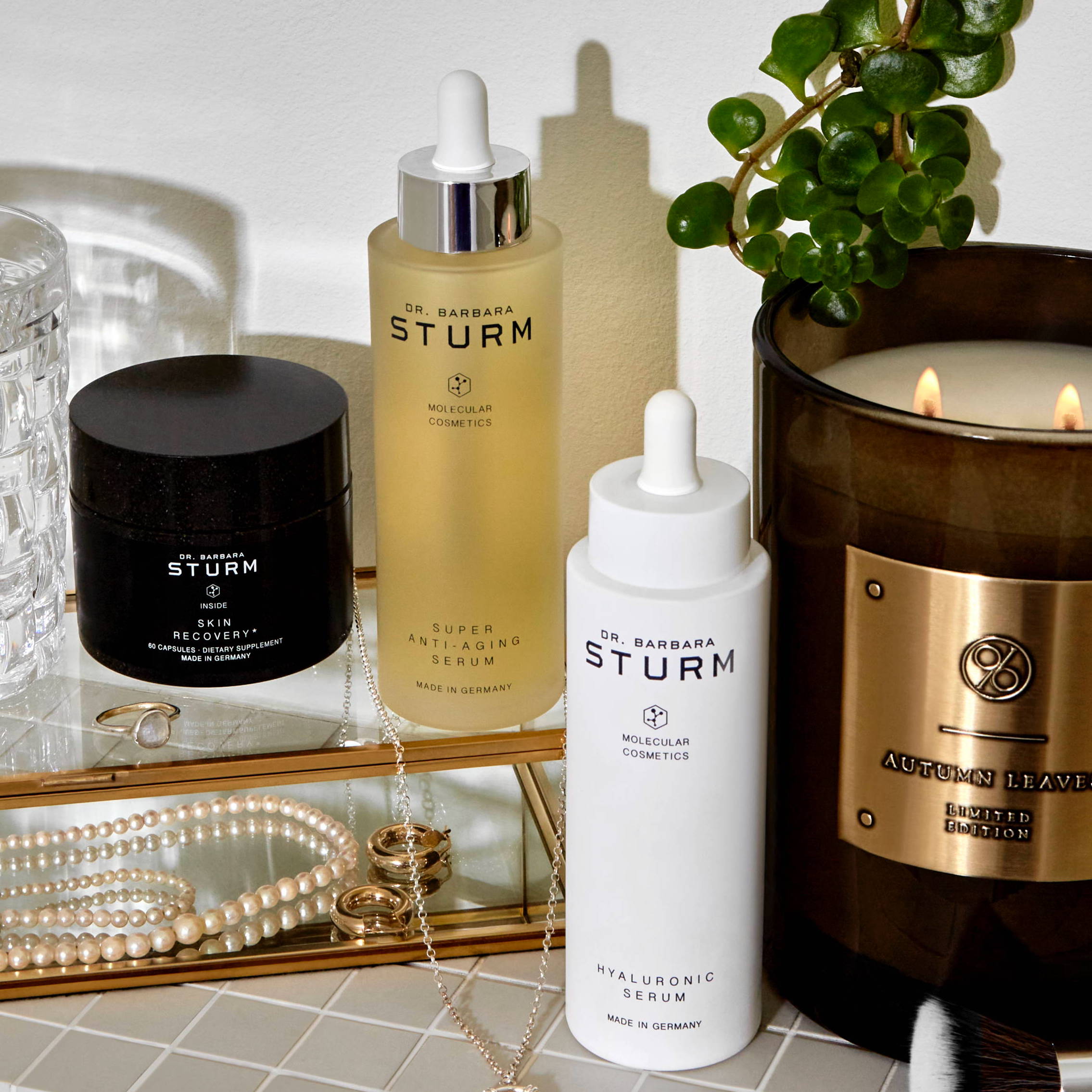 Do you take any supplements? Can you tell us what they are and why you take them?
I take Altrient C, a liposomal supplement, which means it is delivered straight to your cells, and I also use BetterYou Vitamin D spray every day; both keep my immune system functioning well and due to the current state of the world, we need all the help we can get! And for my skin I take the STURM INSIDE supplements, SKIN RECOVERY and SKIN PROTECTION. I'm prone to eczema so I feel like this is my defense!
Are you a coffee or tea drinker?
Coffee in the morning and herbal tea at night.
Do you snack in between breakfast and lunch? What are some of your favorites?
I graze throughout the day, and I'm kind of on a toddler schedule so I end up eating whatever my son is snacking on. At the moment, it's a lot of veggie chips.
How much water will you drink in a day?
Not enough. I used to be so good at it! I now have to make a conscious effort.
I don't have a go-to. I am a big food lover - there are few things in life I enjoy more than eating - but day-to-day I am running around quite a lot so I eat when I can. I'm quite relaxed when it comes to my diet because I like to enjoy life, but I know (and so does my skin) when I'm overdoing it on the burgers and fries, so I try to find some sort of balance.
If you go out for lunch or get takeout, what's your favorite restaurant?
La Petite Maison for lunch. Or Cipriani for takeout.
Do you snack in the afternoon for a pick-me-up?
Yes! I used to use low blood sugar as an excuse for carrying around these dark chocolate covered coconut bars I found at Whole Foods around with me in my handbag. I'm constantly peckish.
What's your ideal dinner? Are you a good cook?
I love home cooked food, there is really nothing better. Unfortunately, I will never live up to my mum's cooking (who can?) and I'll take anything she's making but lobster would be preferable.
What about dessert? Do you have a sweet tooth?
I have a very sweet tooth and find it hard to avoid dessert - especially if I'm out. I like to have a taste of everything, so I just know, you know?
Do you drink? If so, do you have a favorite cocktail?
A Vodka martini straight up with a twist of lemon.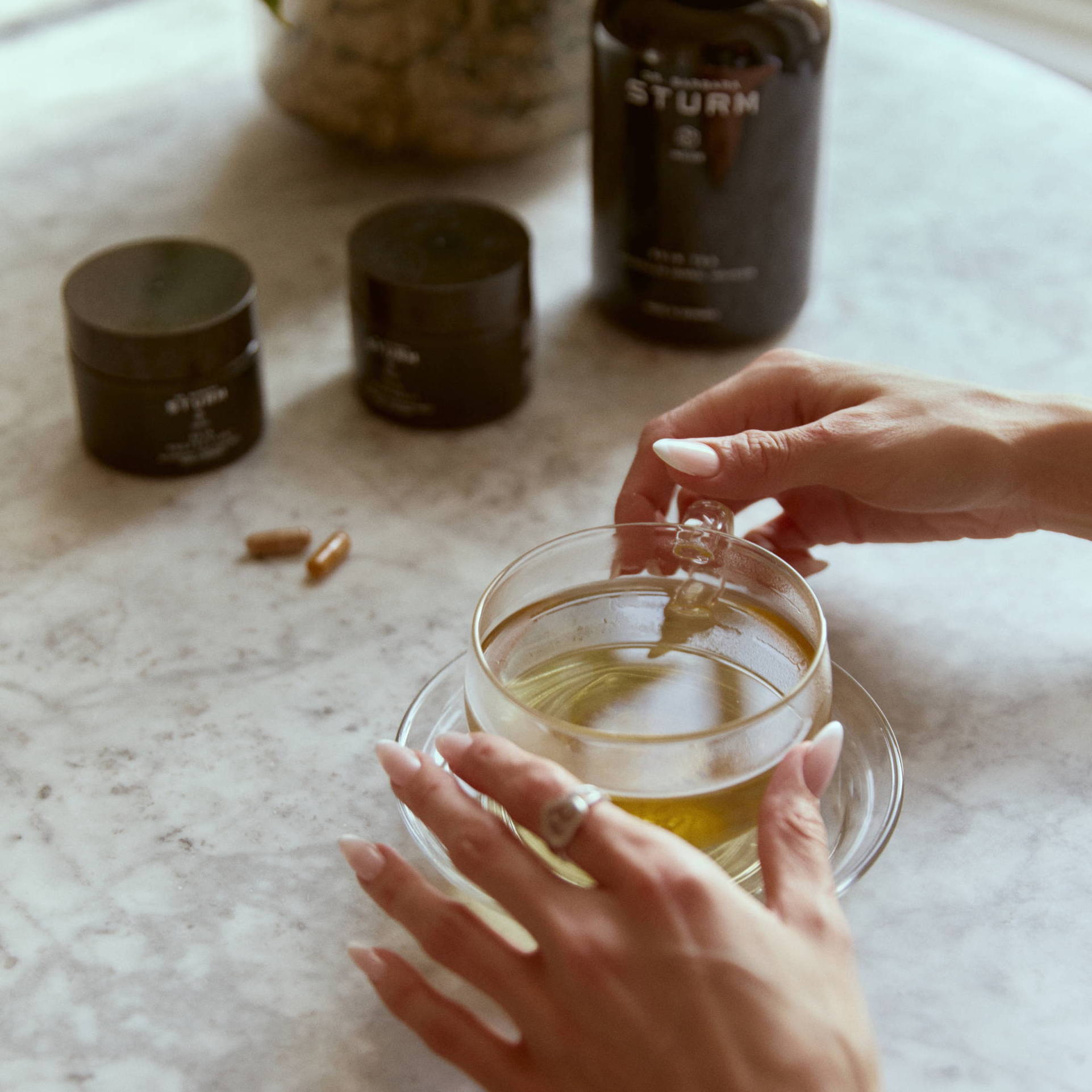 How about before you go to bed? Do you have a favorite bedtime tea or a ritual that helps you sleep?
I usually brew some SKIN TEA MOLECULAR HERBAL INFUSION (which I adore) and drink it while I watch a reality show in bed!
---