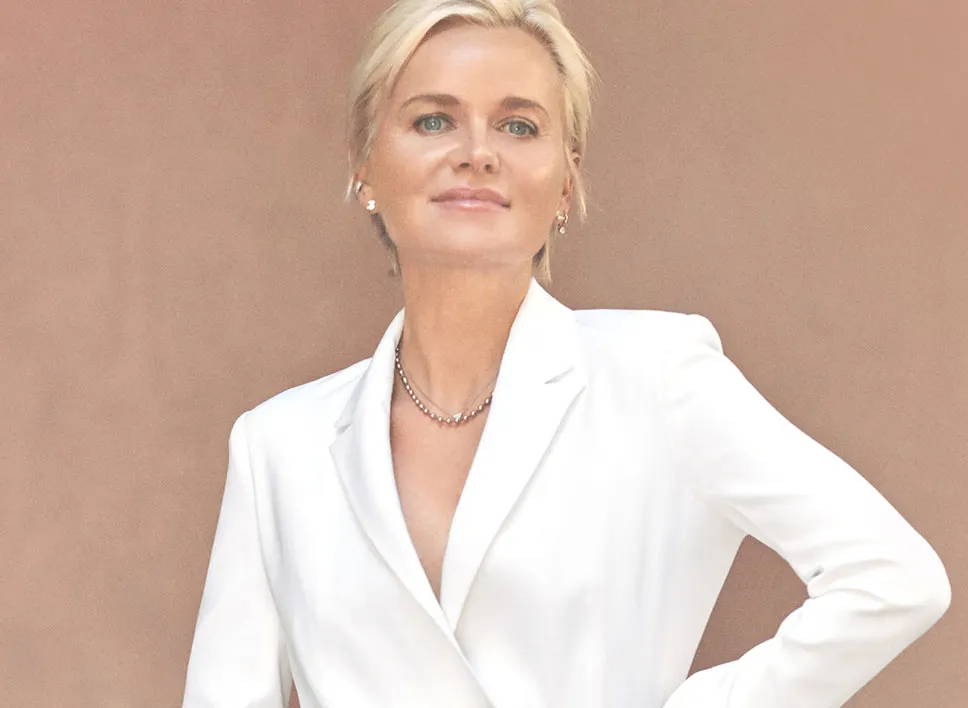 TEAM STURM IS HONOURED TO HAVE BROUGHT THE STURMGLOW™️ TO THE RED CARPET AT THE 2023 ACADEMY AWARDS. DISCOVER HOW TO GET RED CARPET READY SKIN, JUST LIKE THESE AMAZING ATTENDEES, WITH MUST-TRY ROUTINES, ESSENTIAL PRODUCTS AND SPA TREATMENTS.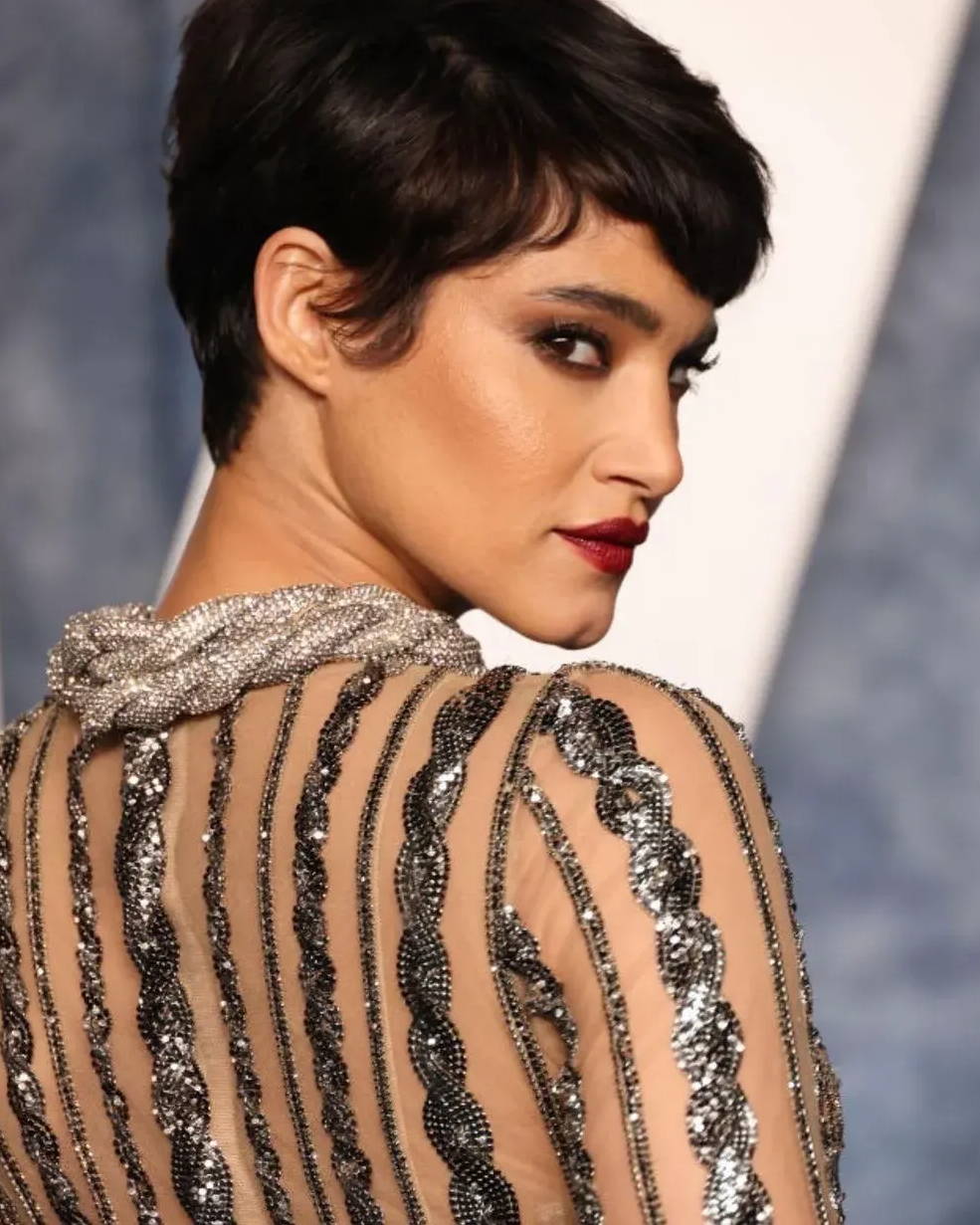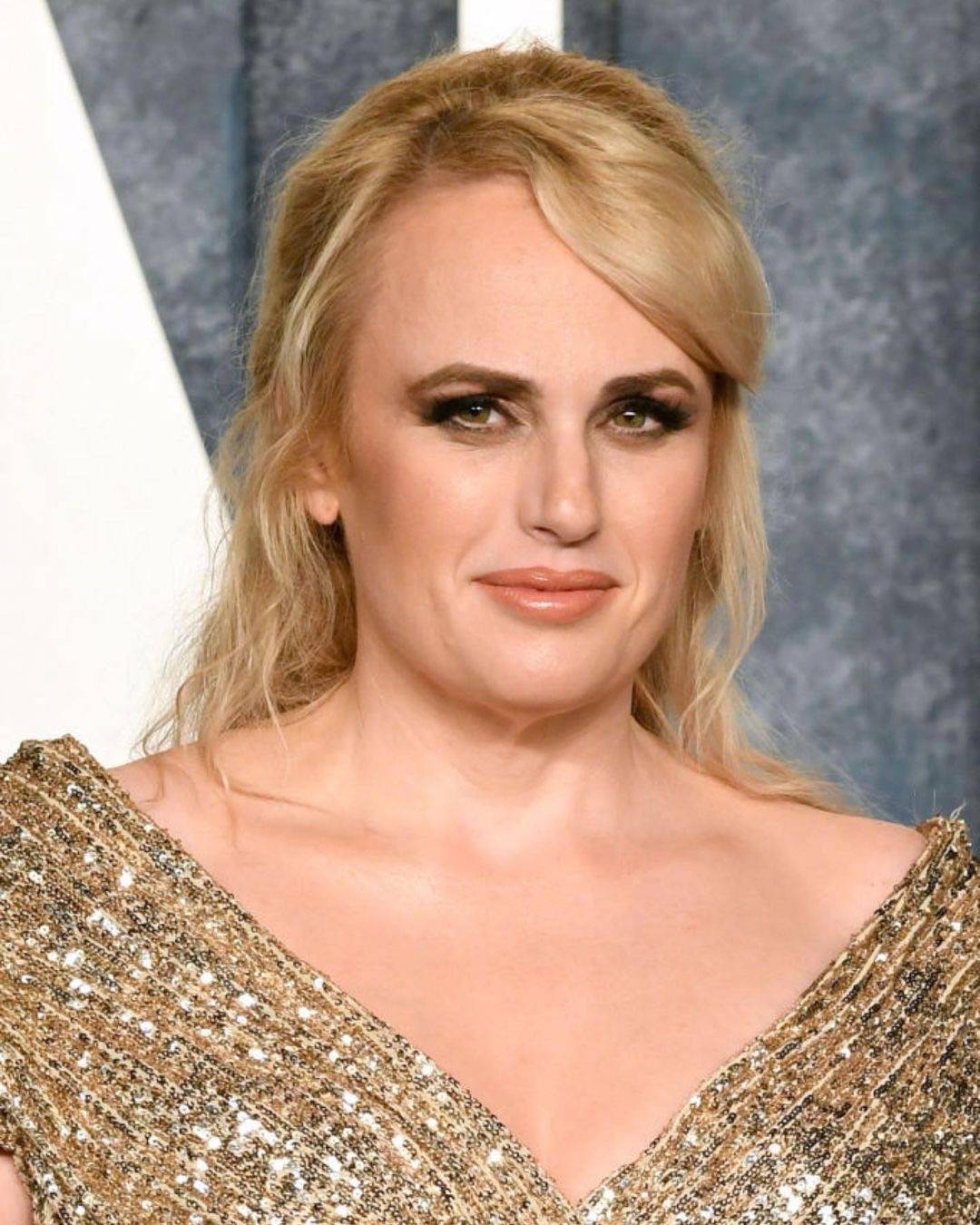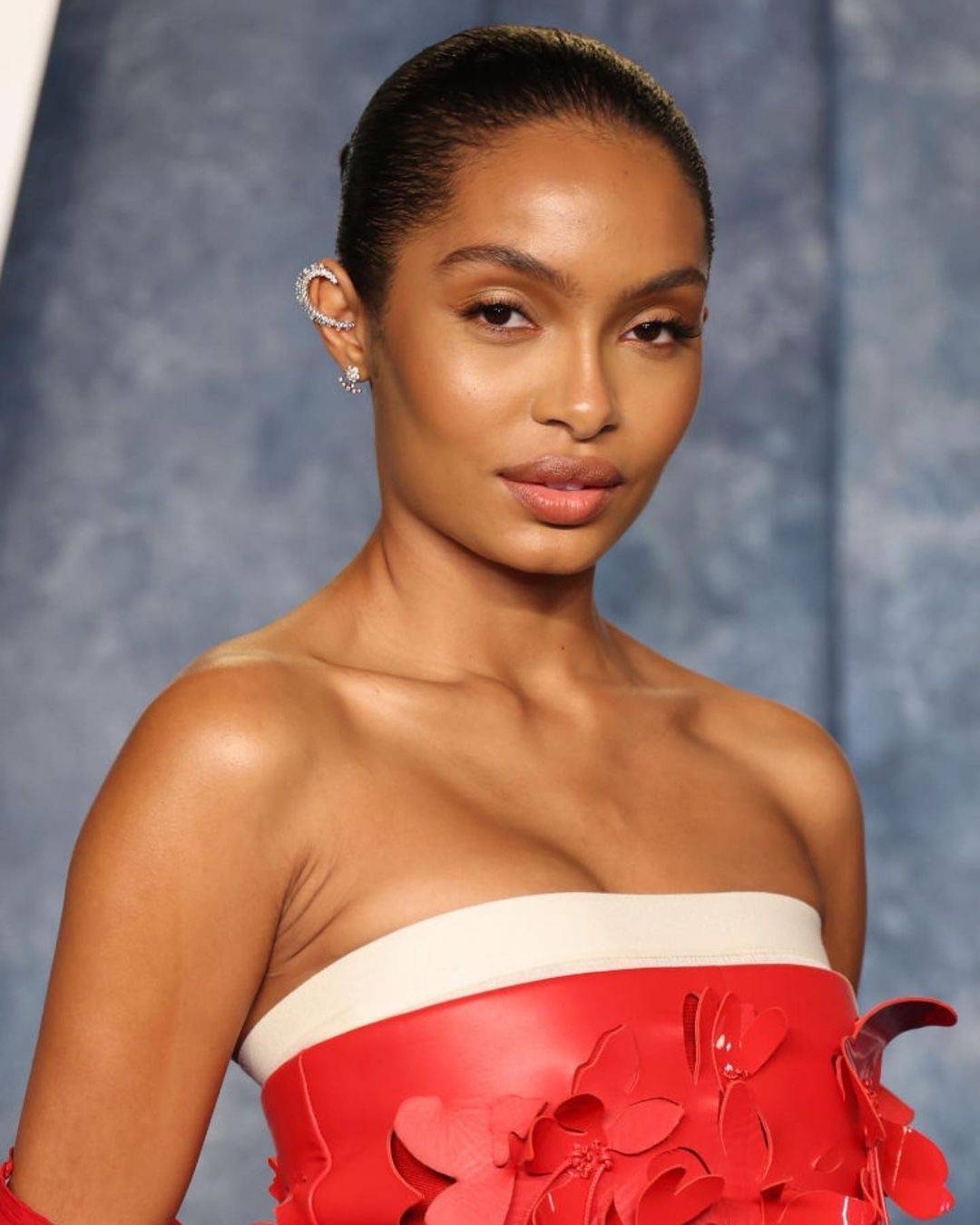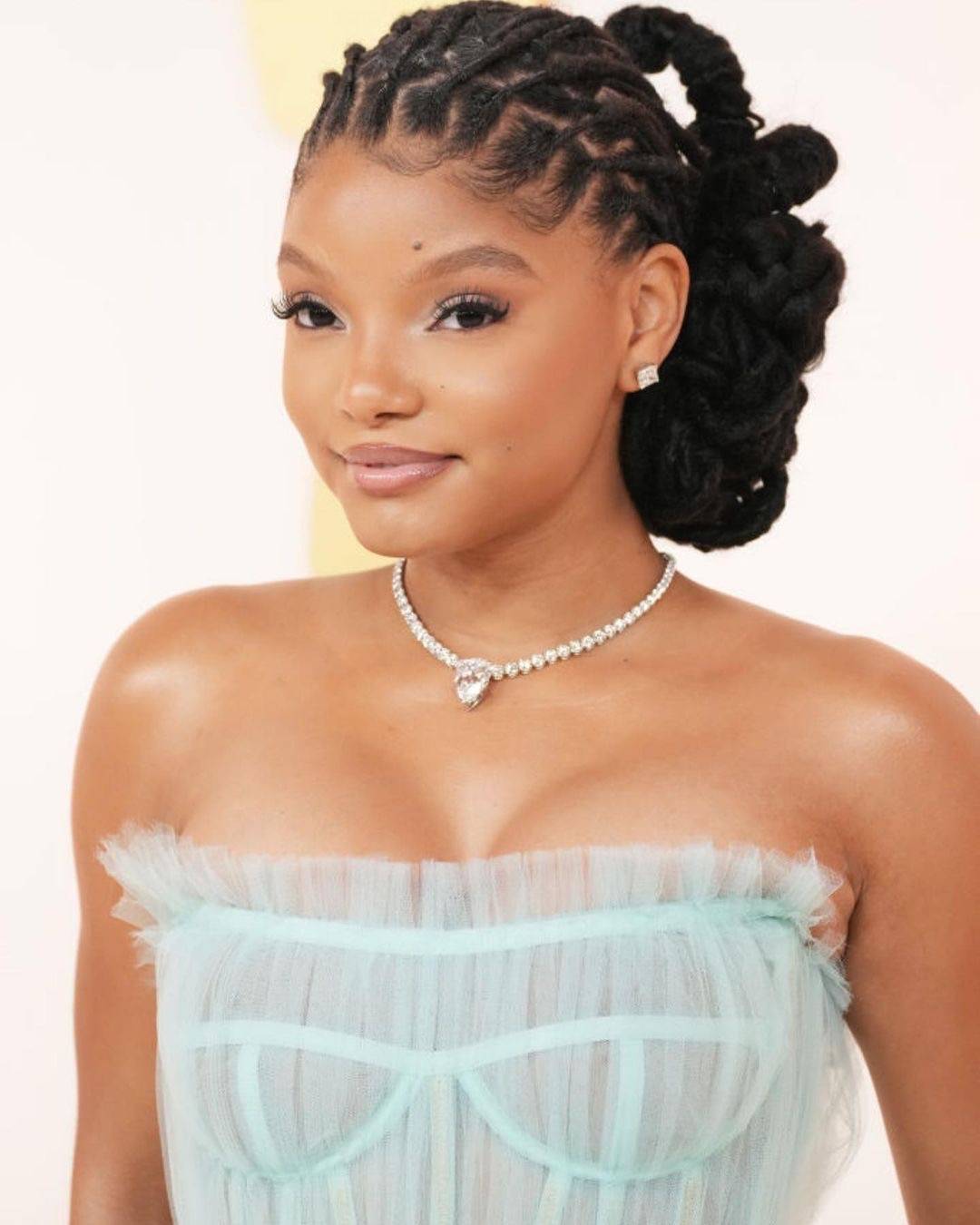 DISCOVER THE MUST-HAVE PRODUCTS EVERY MAKE-UP ARTIST HAS ON STAND-BY BACKSTAGE TO ACHIEVE FLAWLESS, RED CARPET READY SKIN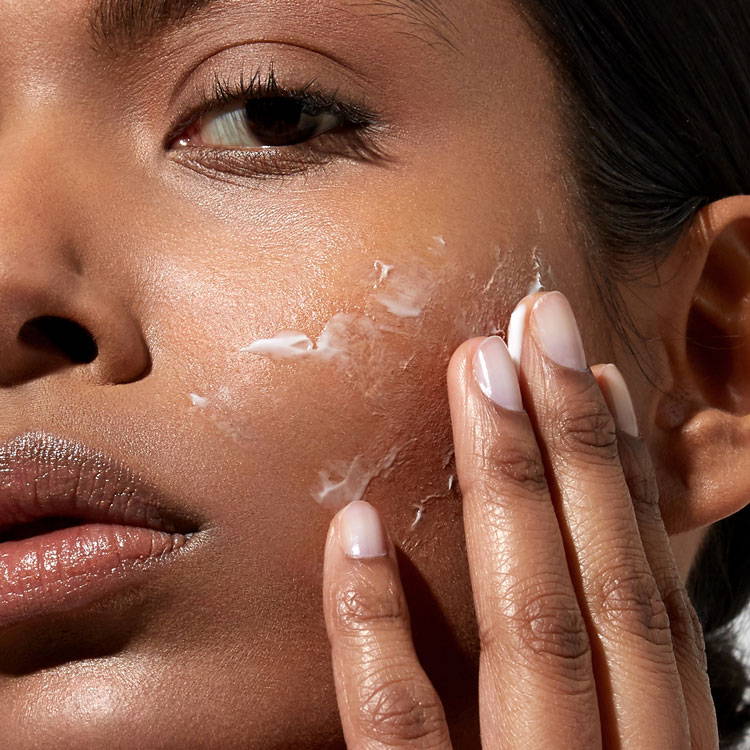 A RICH, CREAMY FORMULA WHICH DEEPLY HYDRATES, REDUCES VISIBLE SIGNS OF IRRITATION AND SOOTHES THE SKIN TO LEAVE YOUR COMPLEXION SOFT AND SUPPLE.
EVENS SKIN TONE, SOOTHES IRRITATION AND BOOSTS LUMINOSITY TO REVITALIZE DULL SKIN. OPTICAL PIGMENTS PROVIDE AN INSTANT SHIMMER TO THE SKIN.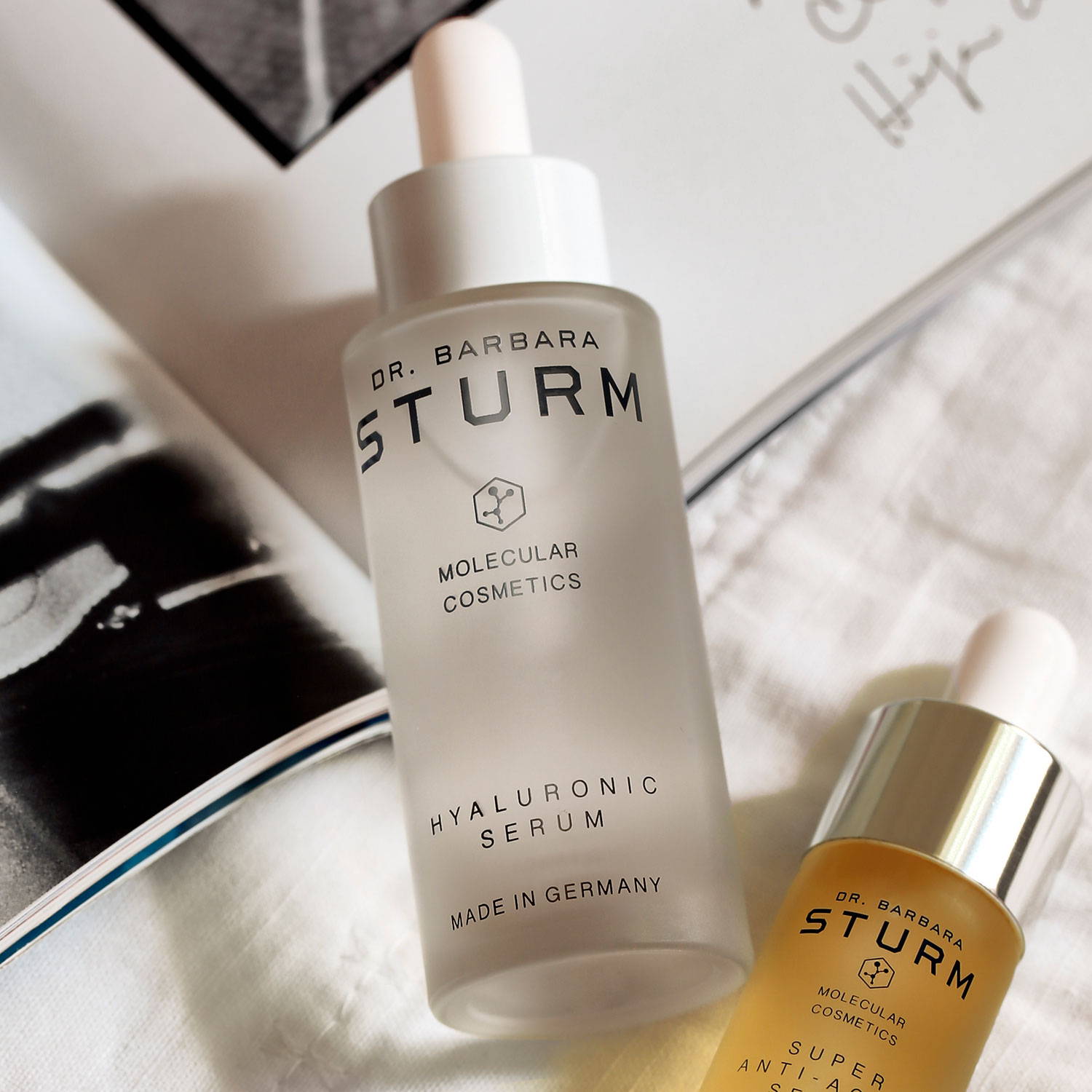 CONTAINS A POWERFUL BLEND OF HIGH, MEDIUM AND LOW WEIGHTED HYALURONIC ACID MOLECULES WHICH HYDRATE BOTH THE SUPERFICIAL AND DEEPER LAYERS OF THE SKIN FOR LONG TERM MOISTURE, FRESHNESS AND RADIANCE.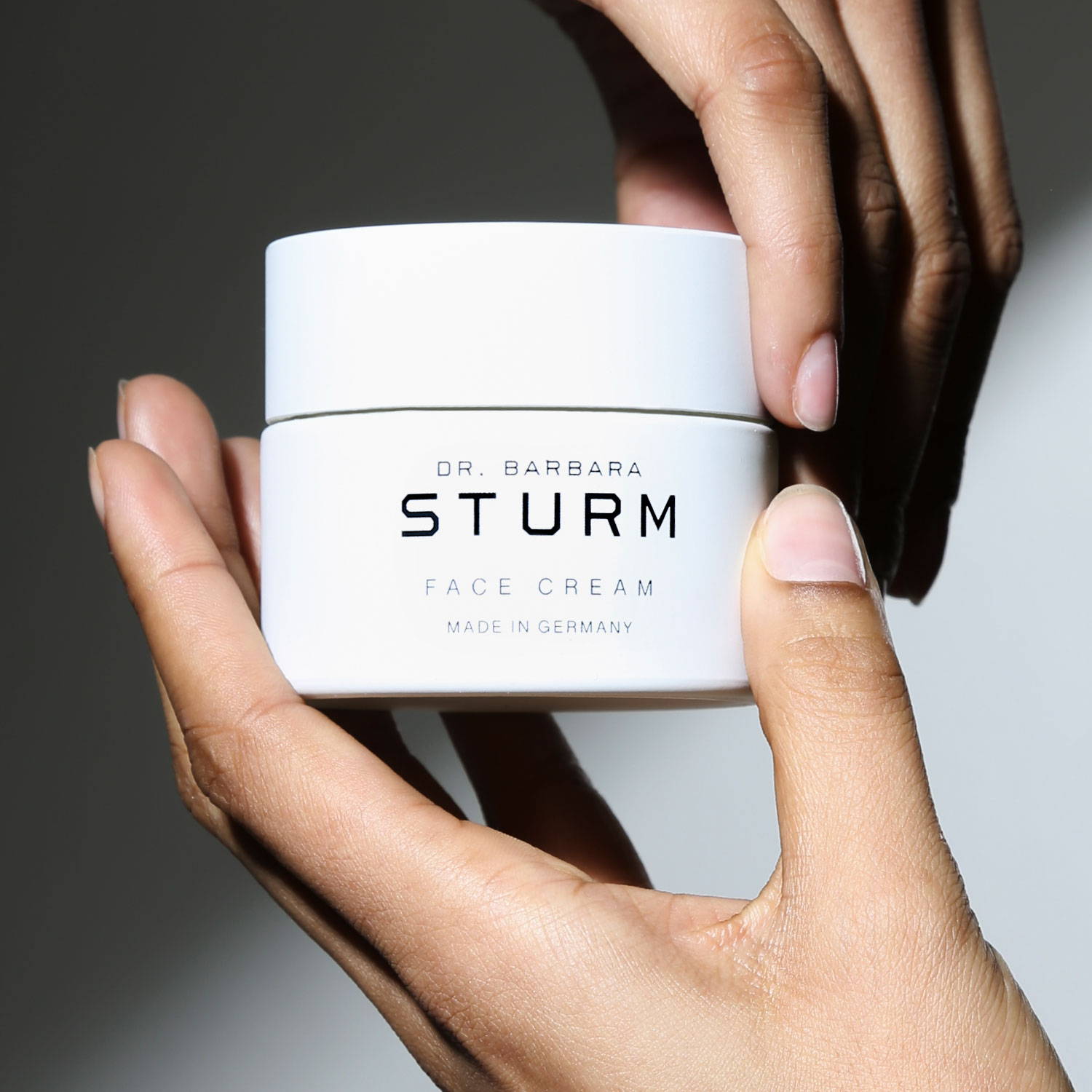 ENRICHED WITH EXTRACTS OF PURSLANE AND GRAPE SEED OIL TO MOISTURIZE AND SOOTHE IRRITATION FOR HEALTHY, YOUTHFUL-LOOKING SKIN.
Team STURM is honoured to have brought the STURMGLOW™️ to the red carpet at the 2023 academy awards. discover how to get red carpet ready skin, just like these amazing attendees, with must-try routines, essential products and spa treatments.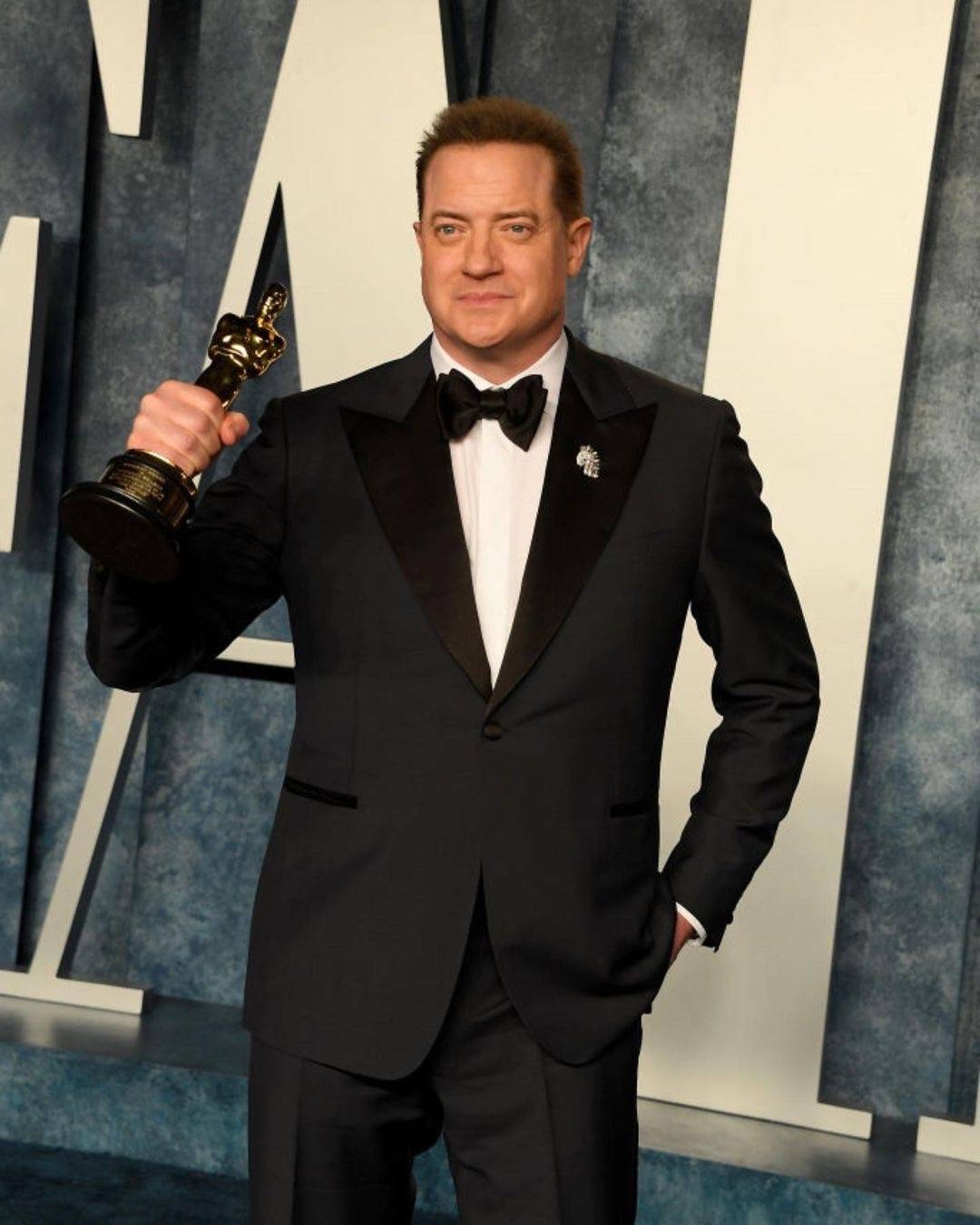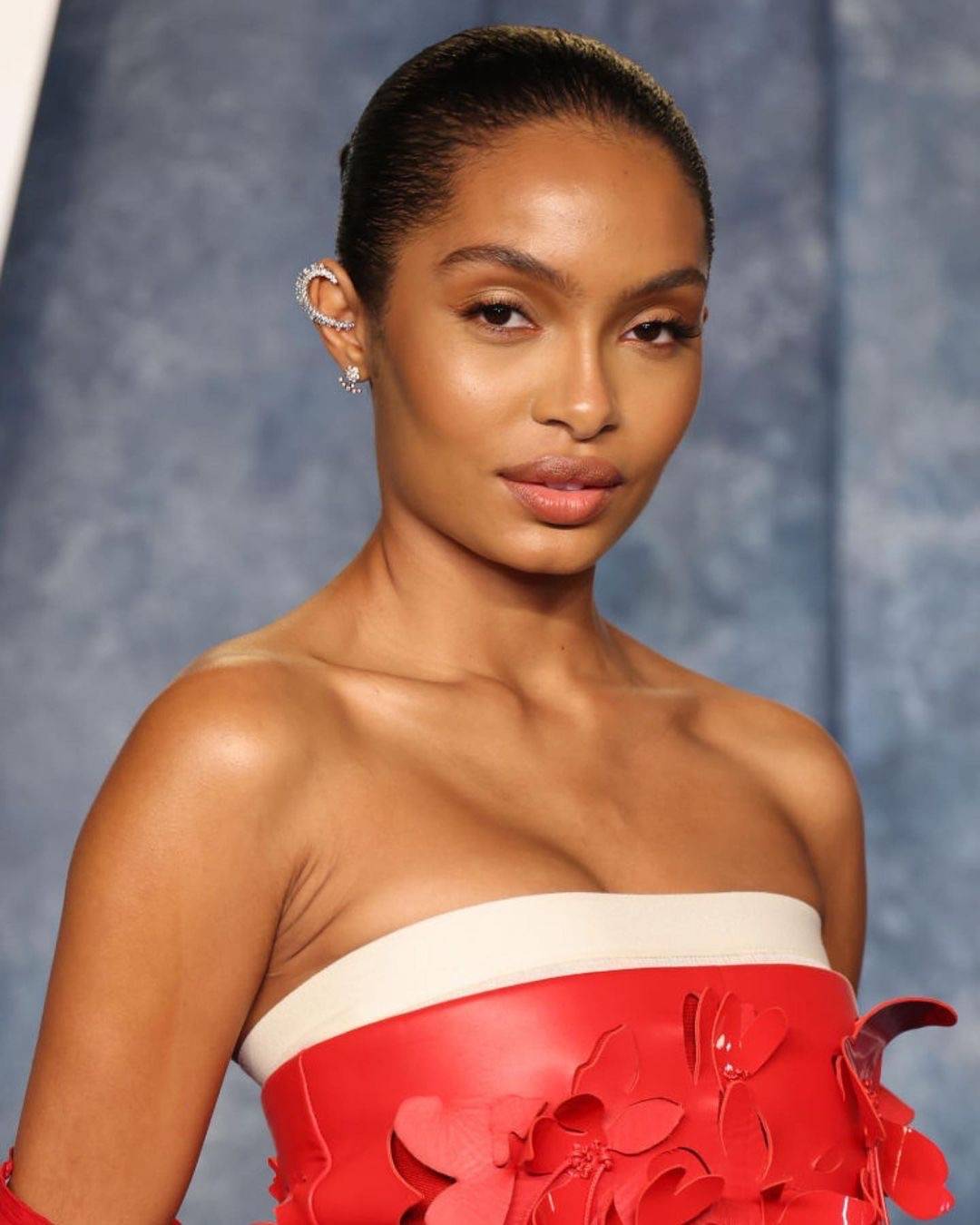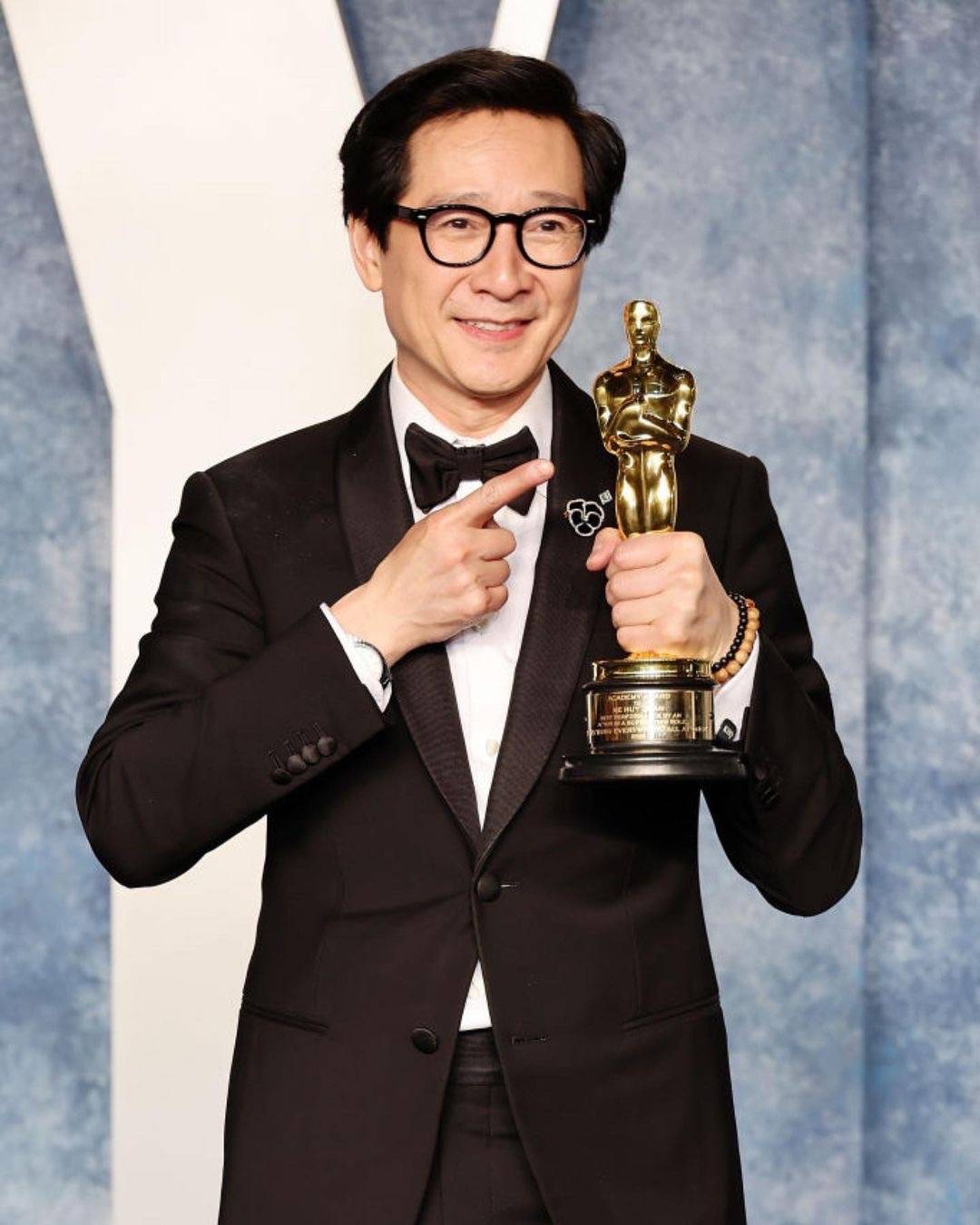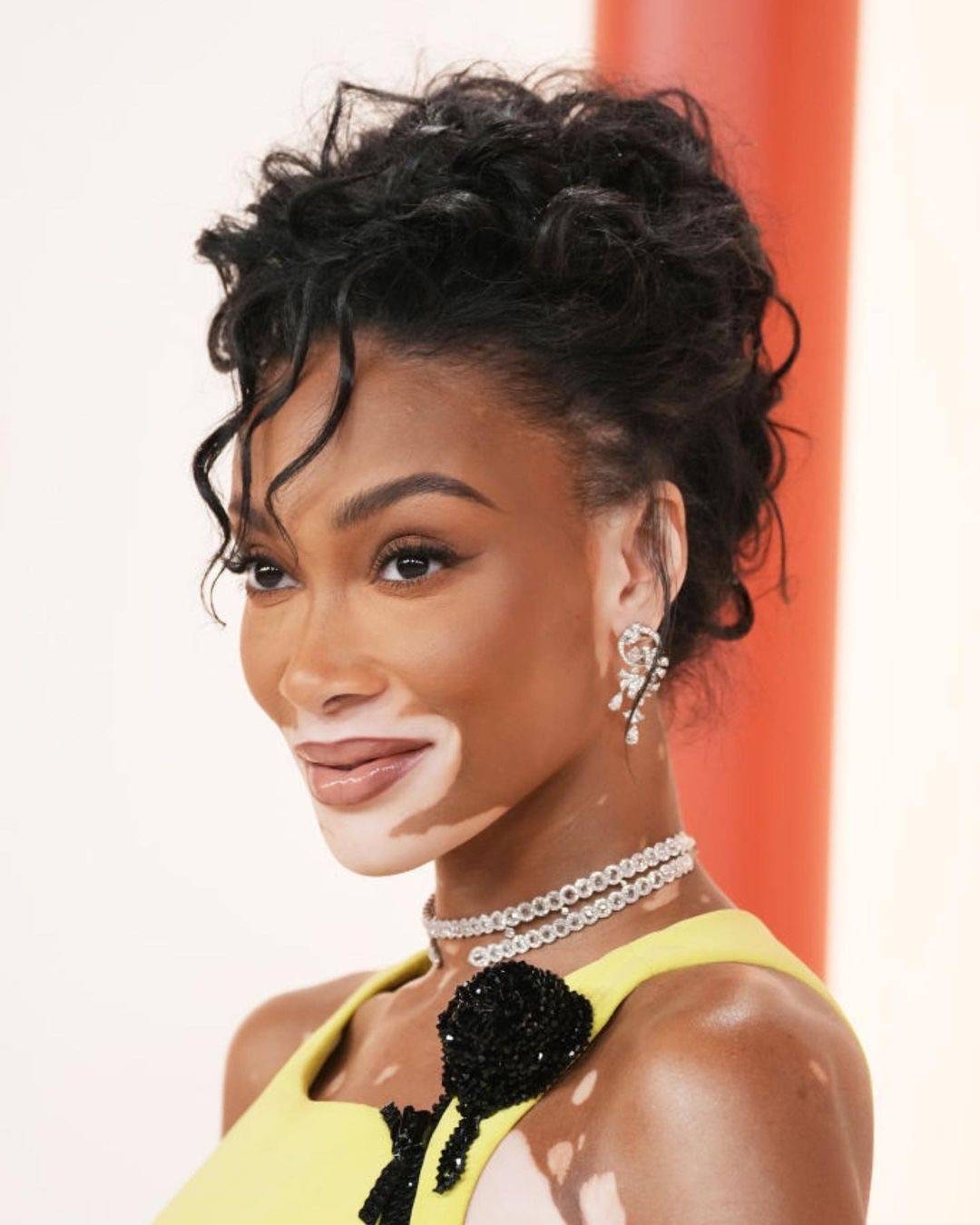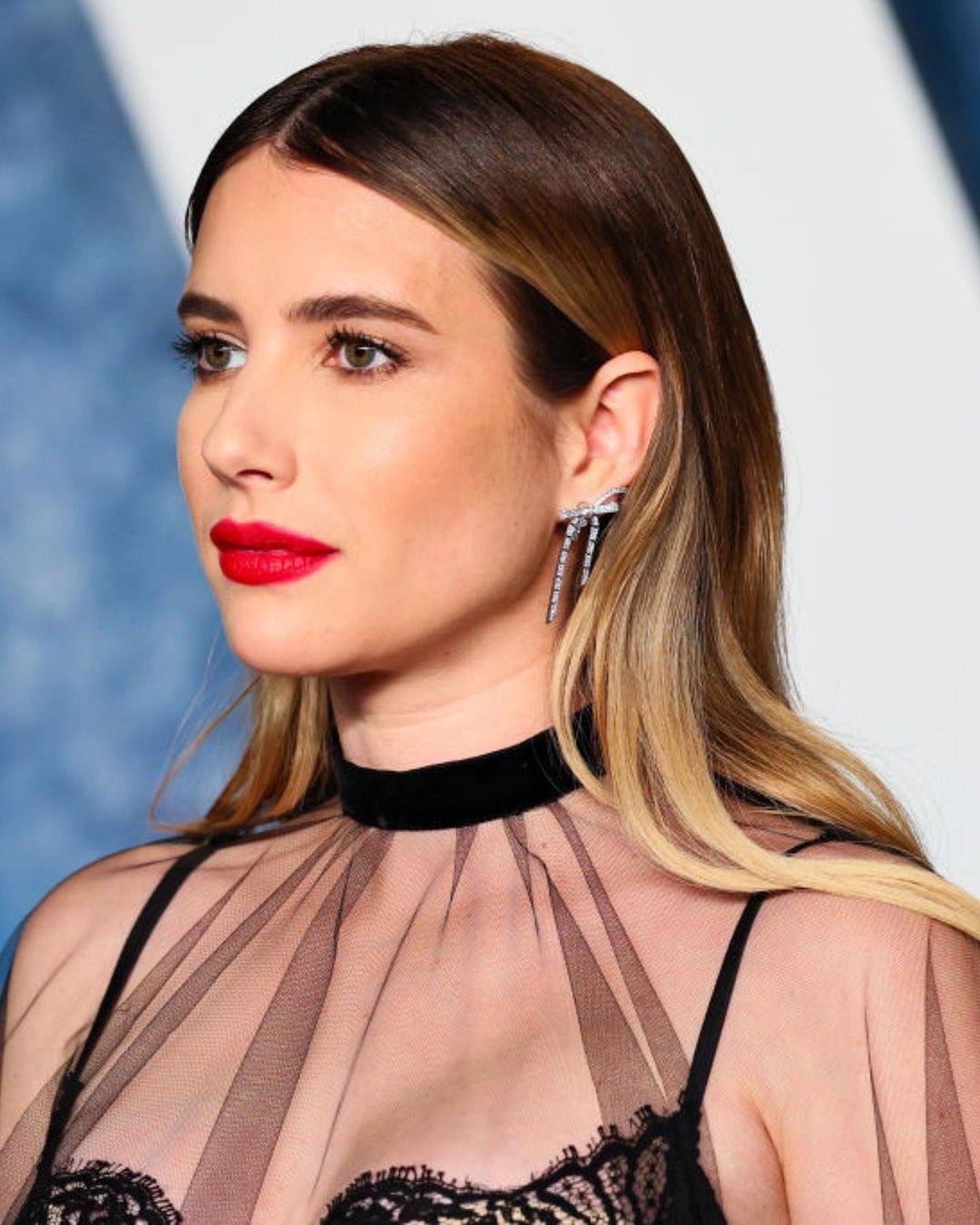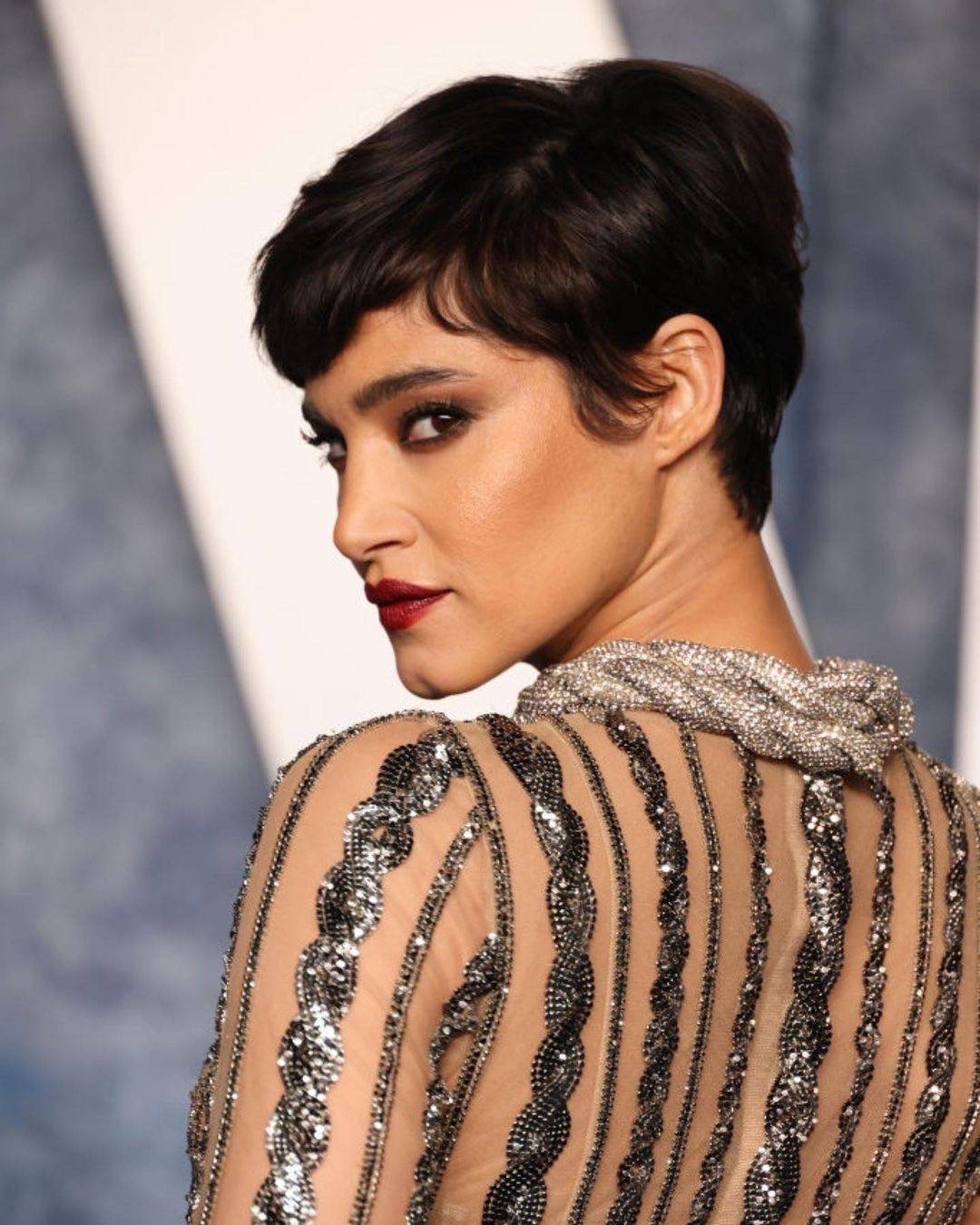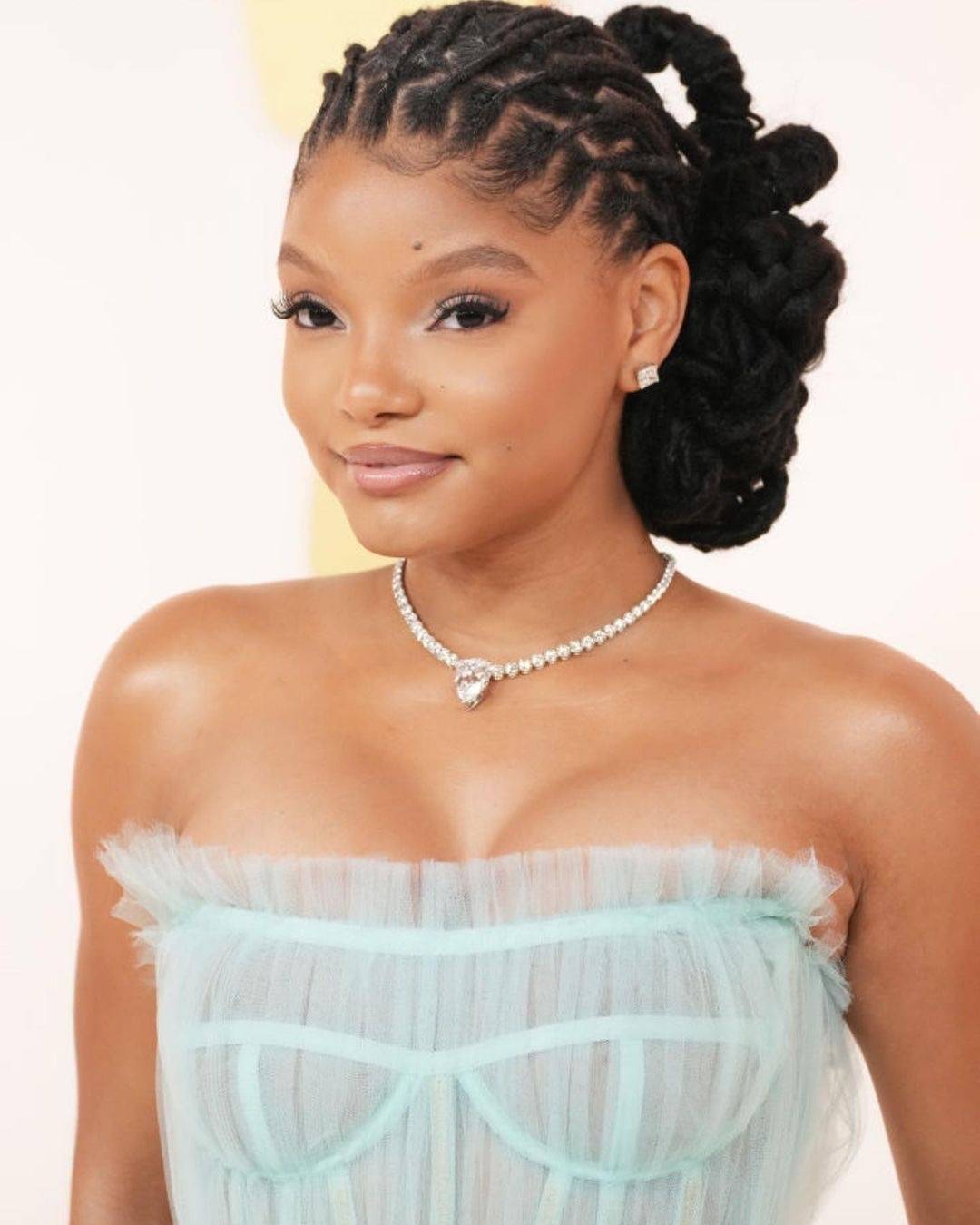 DR. STURM'S SELECTION OF RADIANCE BOOSTING SKINCARE ESSENTIALS AND ADVANCED SCIENCE INNOVATIONS FOR GLOWING, SUPPLE SKIN, READY FOR ANY EVENT.
HYALURONIC SERUM 30ML | FACE CREAM 15ML | GLOW DROPS 30ML | LIFTING SERUM 10ML | LIP BALM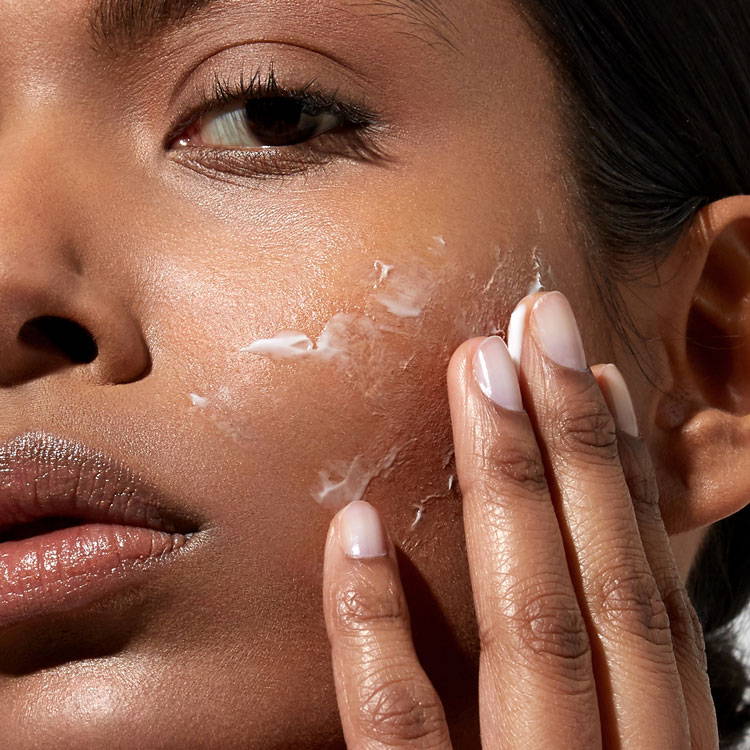 A rich, creamy formula which deeply hydrates, reduces visible signs of irritation and soothes the skin to leave your complexion soft and supple.
Evens skin tone, soothes irritation and boosts luminosity to revitalize dull skin. optical pigments provide an instant shimmer to the skin.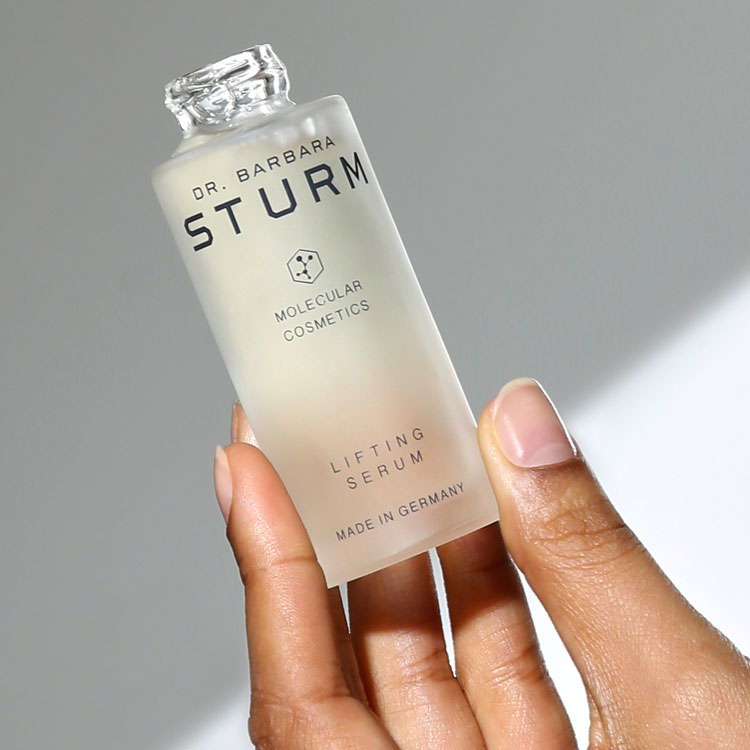 Provides an instant and visible tightening effect to reduce the appearance of fine lines and wrinkles while increasing the skin's elasticity for a plump and firm complexion.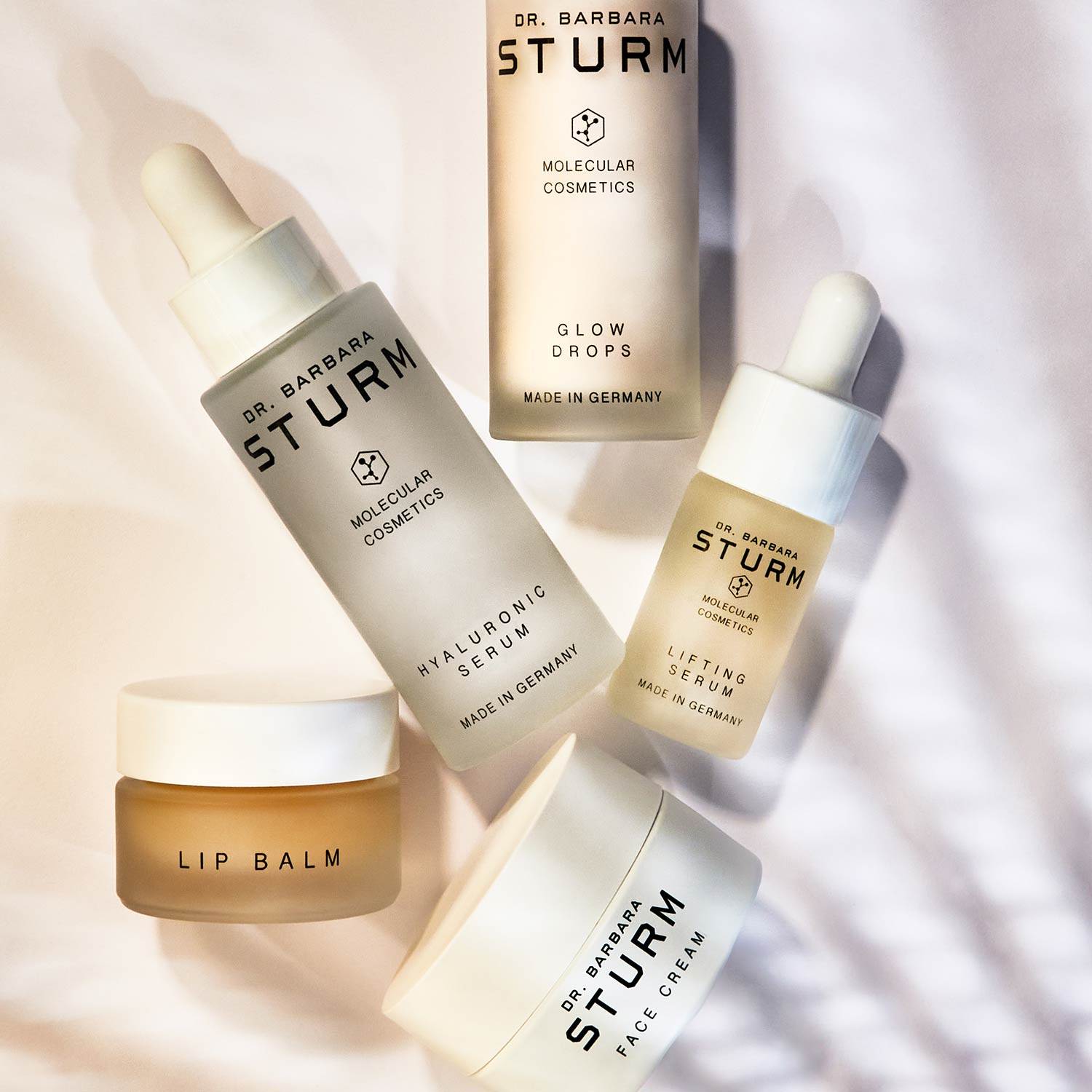 Dr. Sturm's selection of radiance boosting skincare essentials and advanced science innovations for glowing, supple skin, ready for any event.
HYALURONIC SERUM 30ML | FACE CREAM 15ML | GLOW DROPS 30ML | LIFTING SERUM 10ML | LIP BALM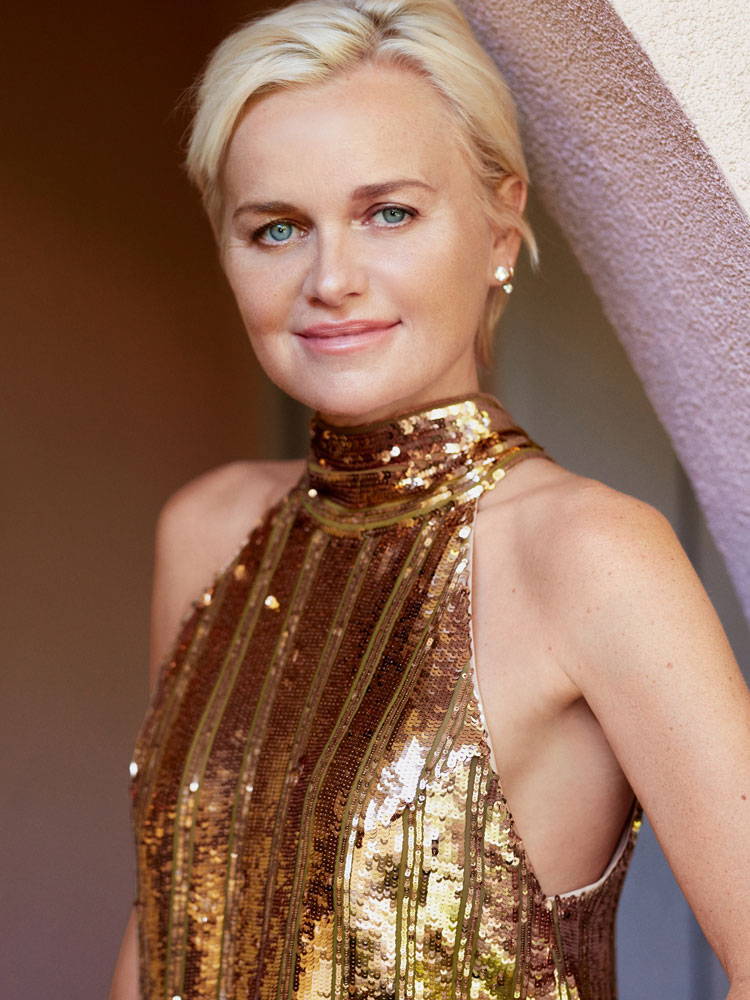 "SINCE LAST YEAR'S OSCARS WE HAVE BEEN OFFERING A MORE ADVANCED TREATMENT PER EACH INDIVIDUAL'S NEEDS CALLED THE EXOSO-METIC FACIAL, WHICH IS LIKE THE 2.0 UPGRADE OF YOUR SKINCARE REGIMEN. FOR SPECIAL EVENTS, WE ALSO LIKE TO ADD ON SOME OF OUR MOST HIGH-PERFORMANCE TECHNOLOGICAL DEVICES, INCLUDING MICRO-NEEDLING, THE ULTRASONIC SCRUBBER, MICROCURRENT, AND LED LIGHT THERAPY."

– DR. BARBARA STURM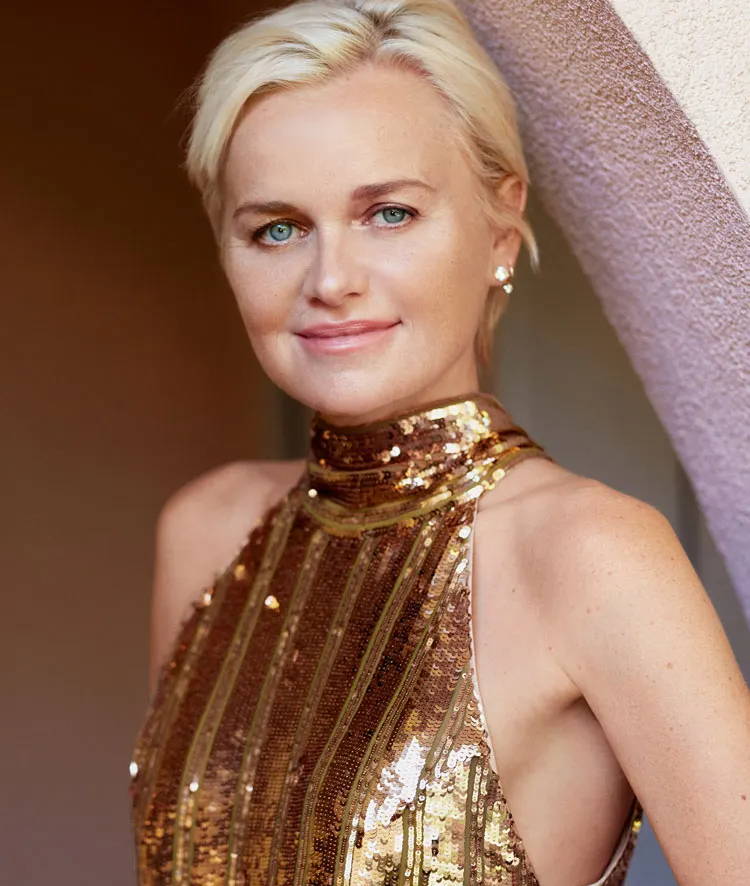 "Since last year's oscars we have been offering a more advanced treatment per each individual's needs called the exoso-metic facial, which is like the 2.0 upgrade of your skincare regimen. For special events, we also like to add on some of our most high-performance technological devices, including micro-needling, the ultrasonic scrubber, microcurrent, and led light therapy."
– DR. BARBARA STURM
DR. STURM'S FACIAL TREATMENTS
THE PERFECT FACIAL TO PREP SKIN BEFORE A PARTY, THIS TREATMENT LEAVES SKIN HYDRATED, REFRESHED AND WITH THE SIGNATURE STURMGLOW™.
COMBINES DR. STURM'S PROFESSIONAL GRADE EXOSO-METIC COLLECTION SKINCARE WITH MICRONEEDLING, MICRODERMABRASION OR MICROCHANNELING FOR YOUTHFUL-LOOKING SKIN.
The perfect facial to prep skin before a party, this treatment leaves skin hydrated, refreshed and with the signature STURMGLOW™.
Combines Dr. Sturm's professional grade exoso-metic collection skincare with microneedling, microdermabrasion or microchanneling for youthful looking skin.
A state-of-the-art treatment which combines microneedling and radiofrequency to help contour facial structure, and tighten skin elasticity.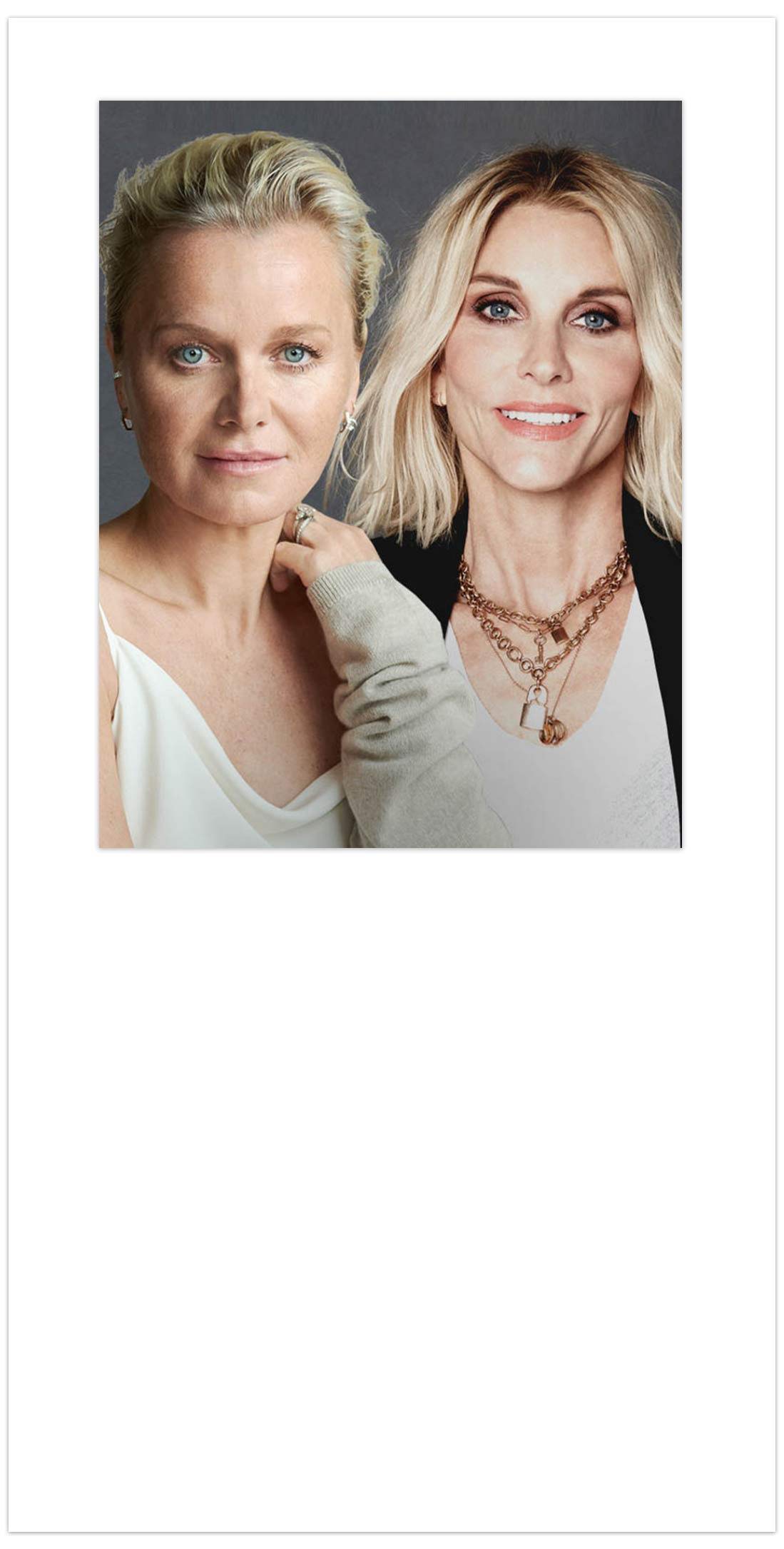 DR. BARBARA STURM & JILLIAN DEMPSEY SKIN SCHOOL
DR. STURM TALKS SKINCARE FOR THE PERFECT BASE WITH THE RENOWNED MAKE-UP ARTIST.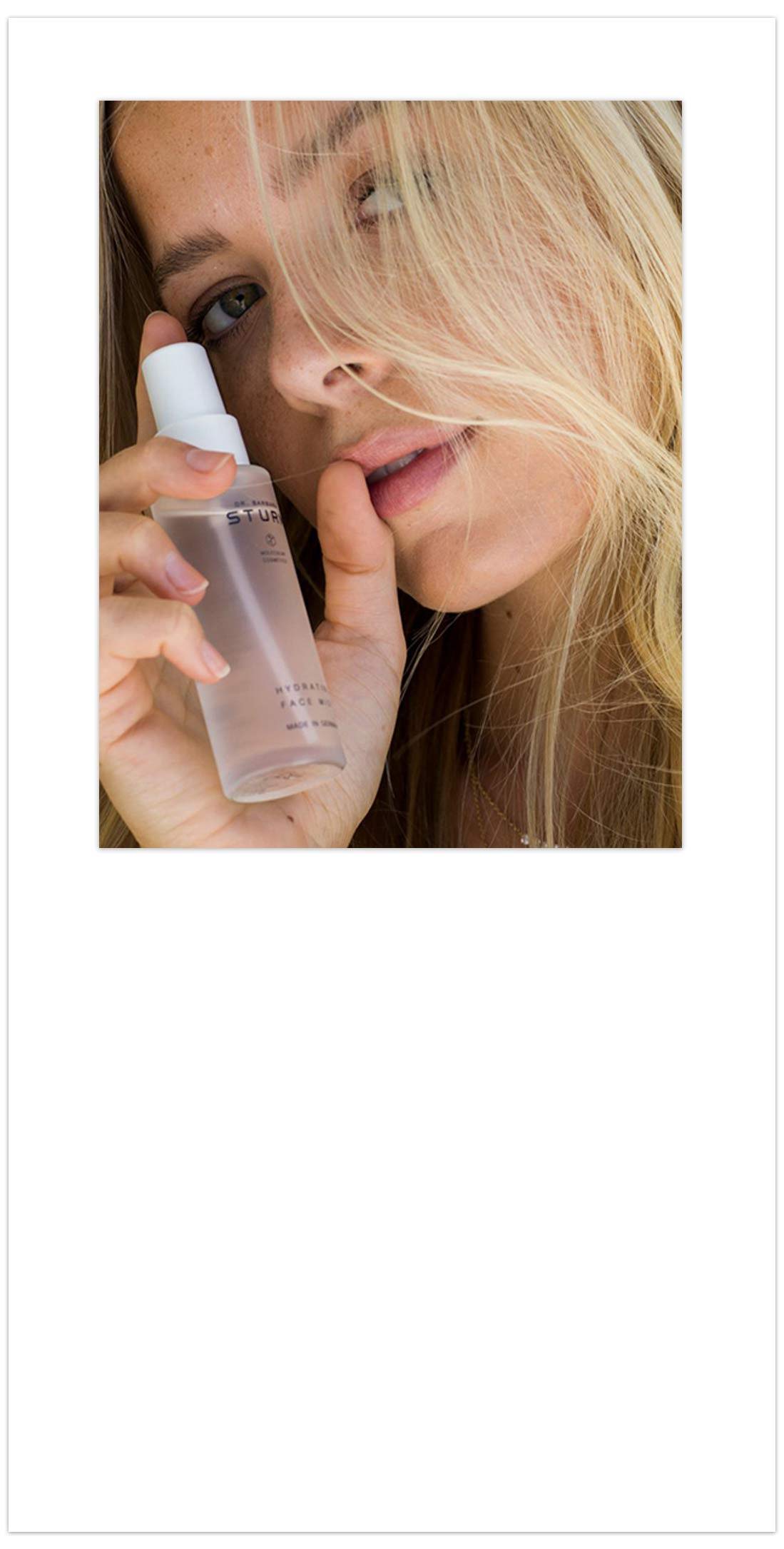 SUMMER FACIAL AT-HOME HOW-TO
FOLLOW SIMPLE STEPS TO ACHIEVE A FRESH, DEWY AND RADIANT COMPLEXION AT HOME.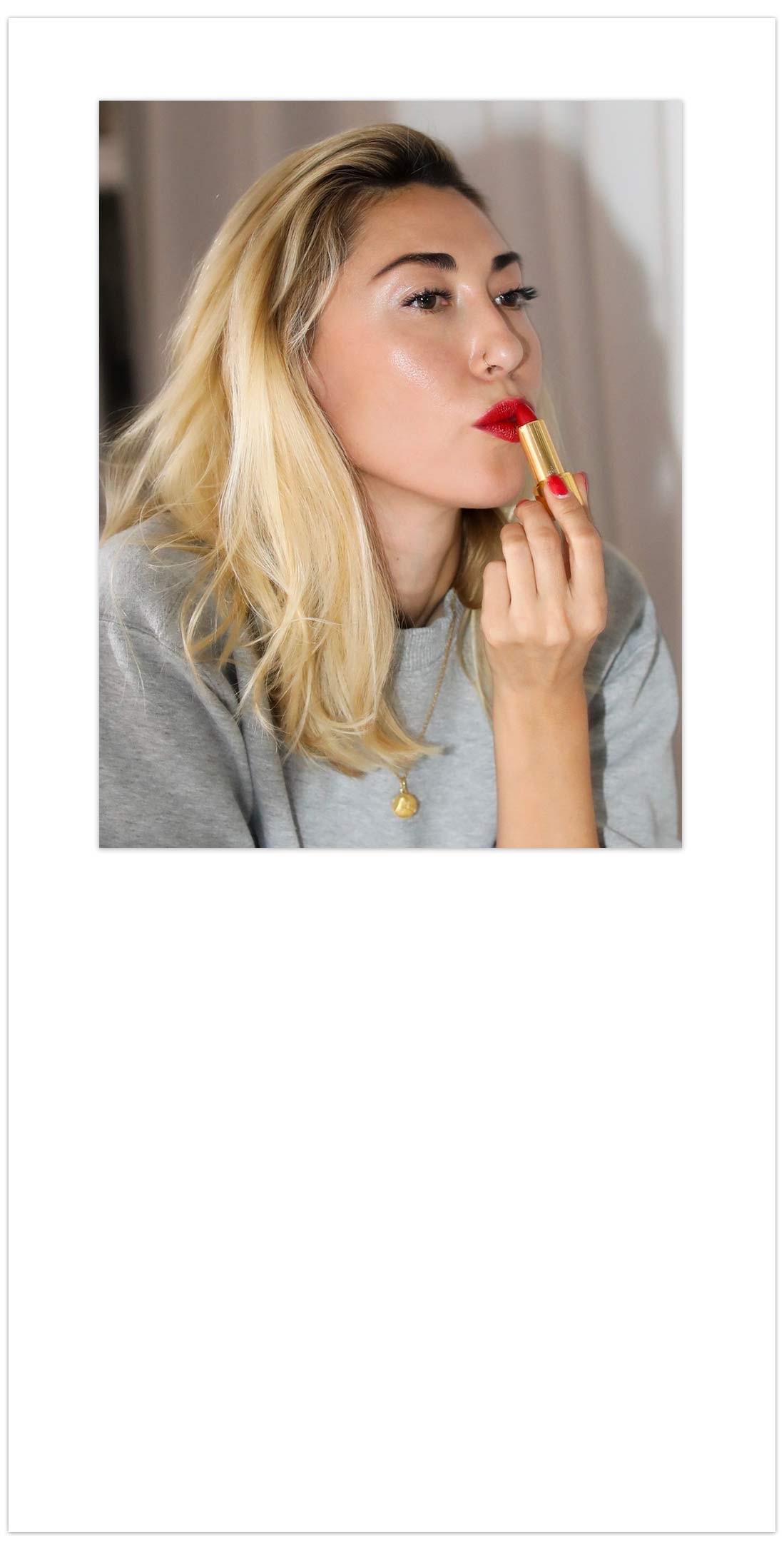 THE RENOWNED MAKEUP ARTIST SHARES HER GO-TO MAKEUP PREP FOR HEALTHY, GLOWING SKIN.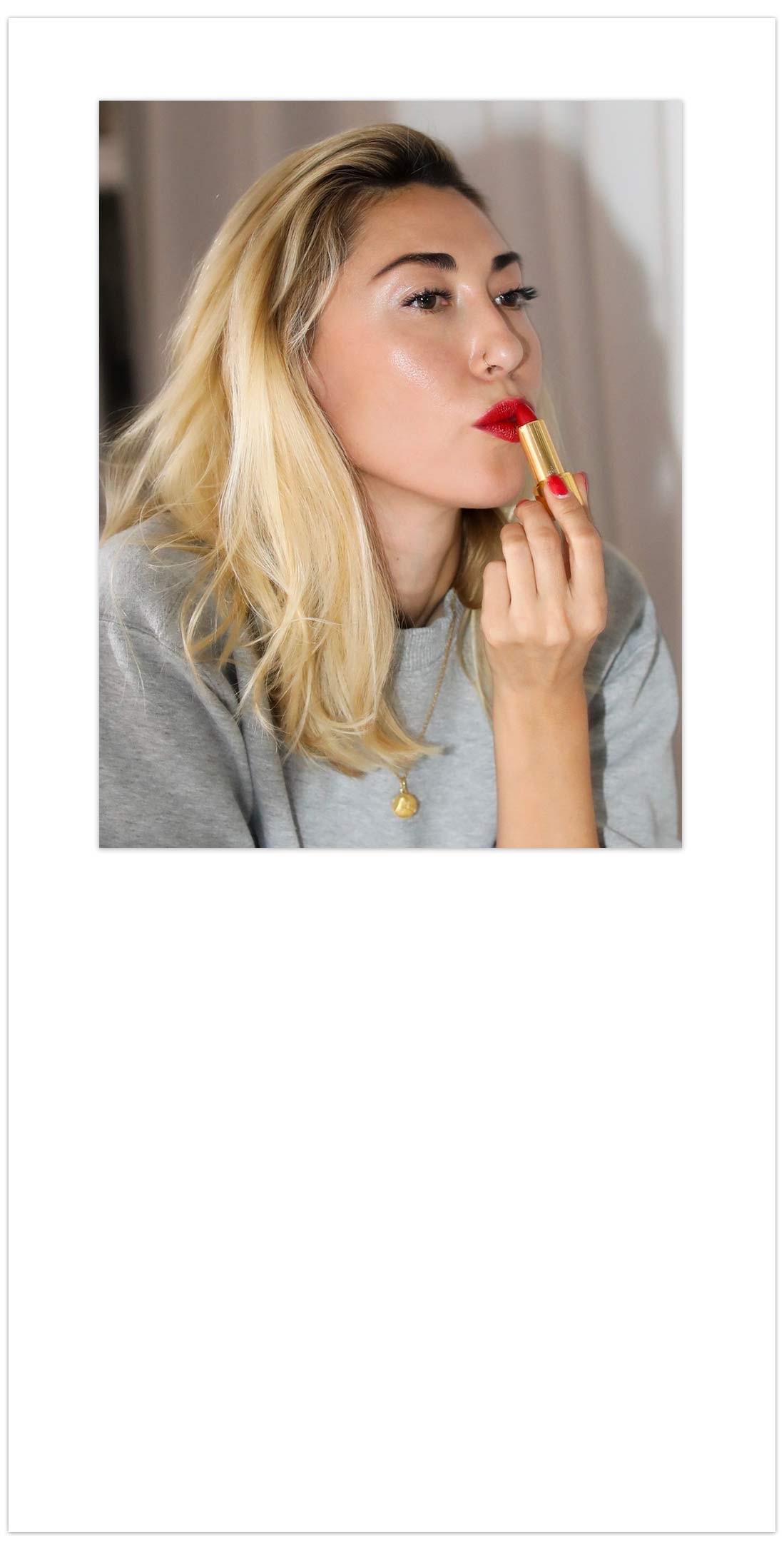 INTERVIEW WITH MAKE UP ARTIST FARA HOMIDI
The renowned makeup artist shares her go-to makeup prep for healthy, glowing skin.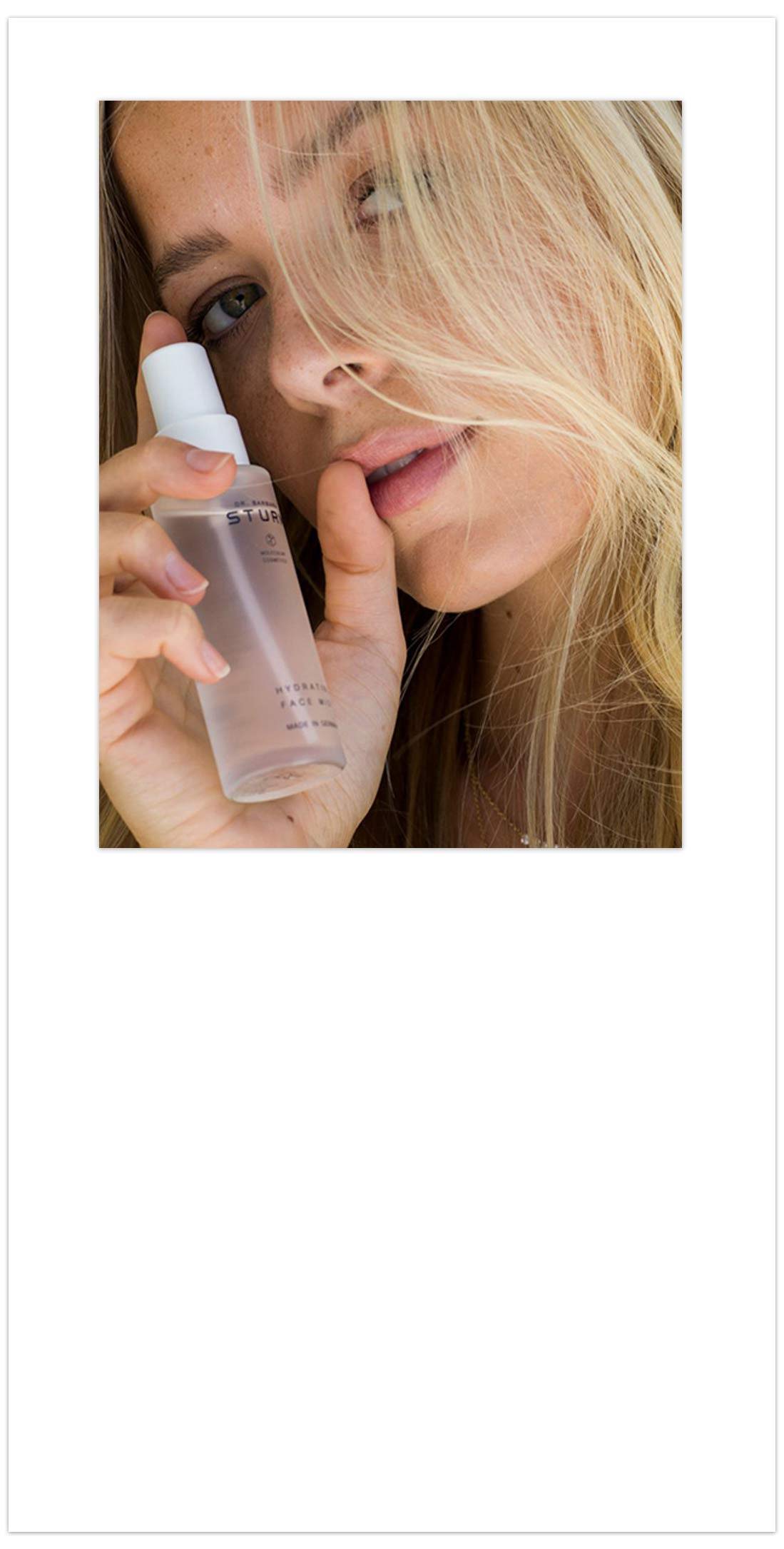 SUMMER FACIAL AT-HOME HOW-TO
Follow simple steps to achieve a fresh, dewy and radiant complexion at home.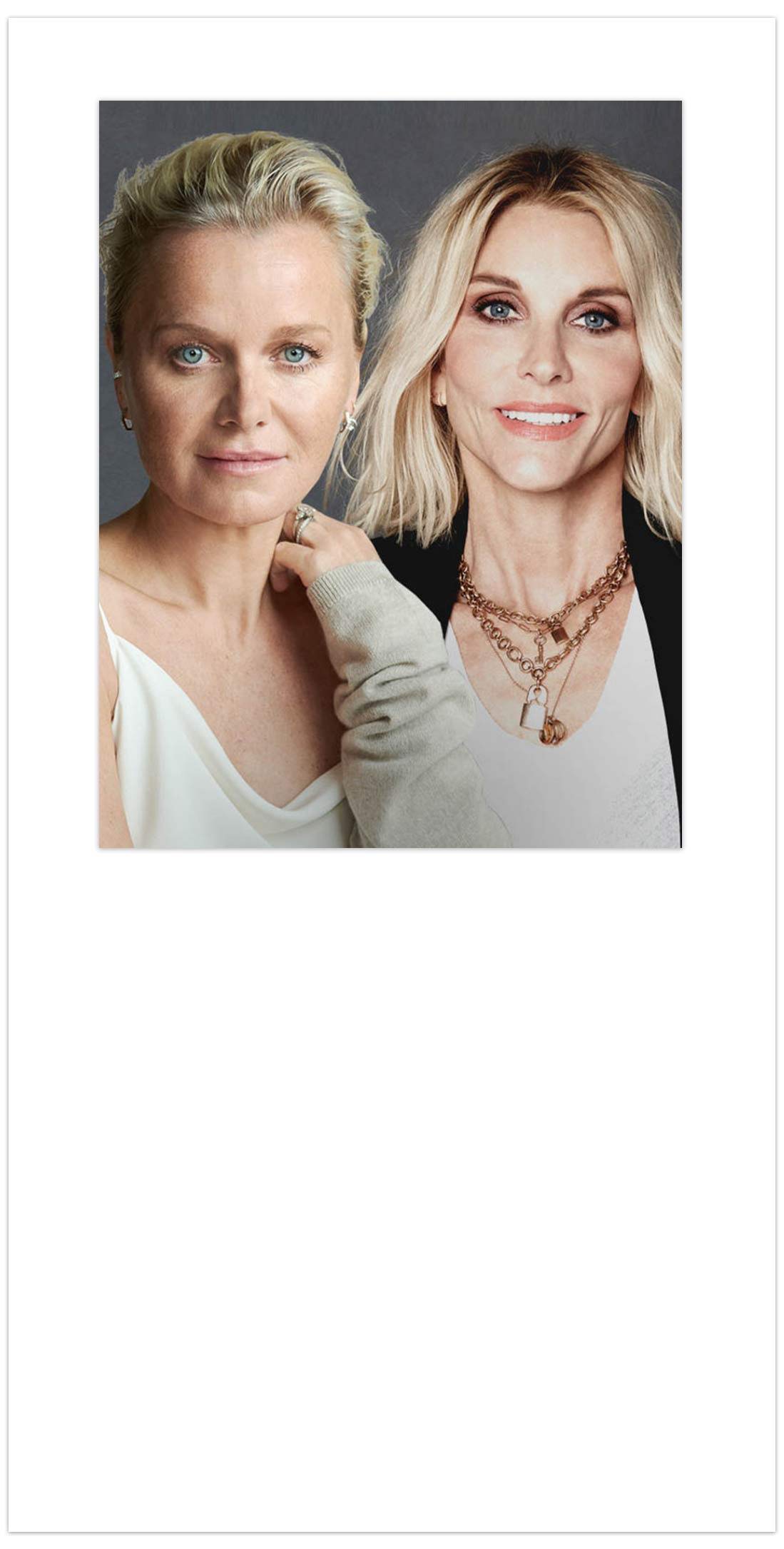 DR. BARBARA STURM & JILLIAN DEMPSEY SKIN SCHOOL
Dr. Sturm talks skincare for the perfect base with the renowned make-up artist.