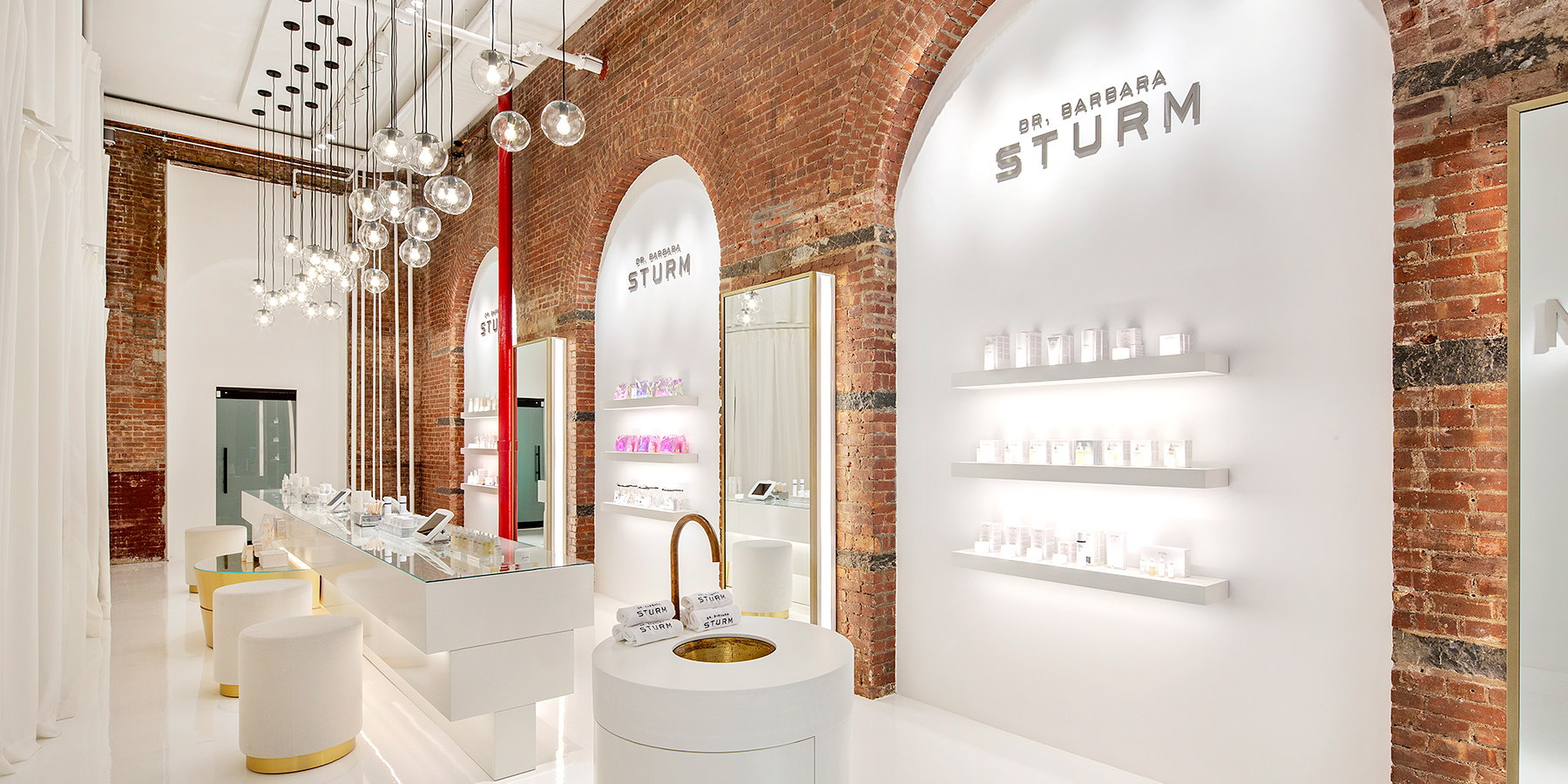 Located in the historic Zero Bond Building is Dr. Barbara Sturm's NYC Boutique & Spa. The space was created to allow customers the chance to experience a menu of luxury facials, specially designed using Sturm products. Customers can also browse the full range of products and have an in-person retail experience to learn more about Dr. Sturm's philosophy and brand.
MONDAY - SATURDAY: 10AM-8PM
SUNDAY: 11AM-7PM
670 BROADWAY, NEW YORK, NY 10012, USA
(ENTER ON BROADWAY B/W BOND AND GREAT JONES ST)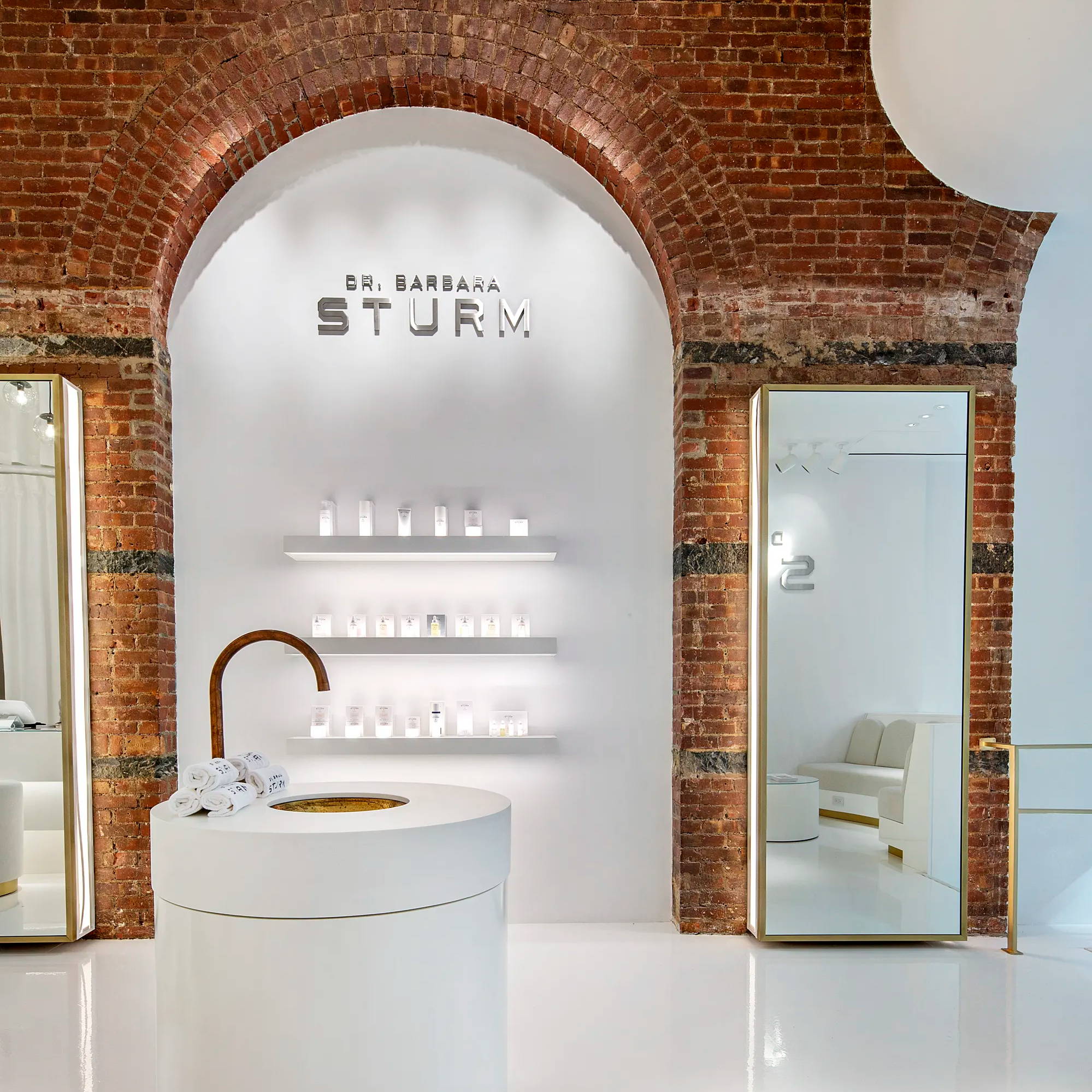 The design of the Boutique & Spa reflects Dr. Barbara Sturm's uncomplicated, less-is-more philosophy and strongly aligns to the concept of Dr. Sturm's skincare products, which are based on healing the skin with ingredient science and non-aggressive formulas. As such, the space is a calming oasis. Soothing and natural colors feature inside the treatment rooms, hidden light fixtures give the space a warm and cosy feeling and the fabrics have an off-white tone to provide a sensitive contrast with the white space.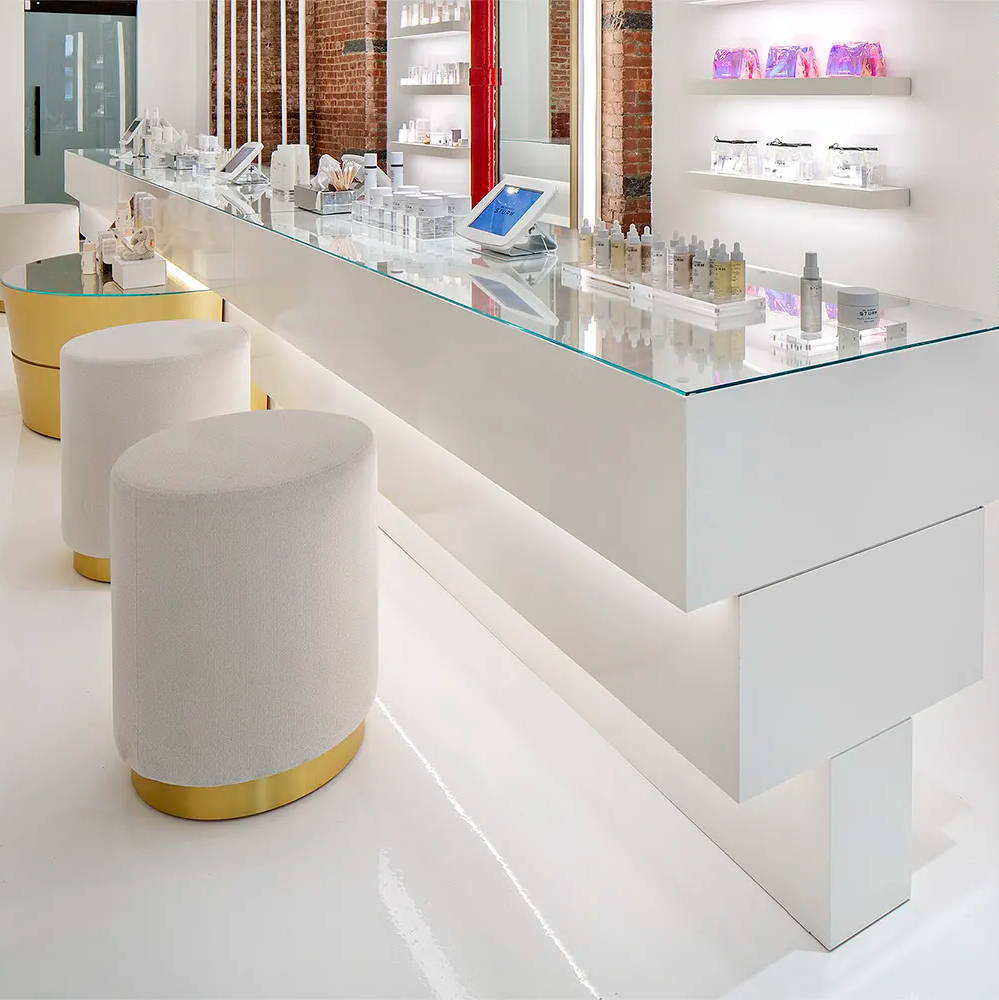 The Discovery Table in the middle of the NOHO Boutique & Spa showcases every product so that customers are able to try them in-store and includes interactive screens that offer education and inspiration. It gives everyone who comes in a chance to interact with the products, see them up close and feel them before purchasing. We also have a team of staff on-hand who are available to guide customers towards products that are ideal for their skin types and help them with any skincare questions and concerns. And of course, the products are used interactively in our Dr. Barbara Sturm facials!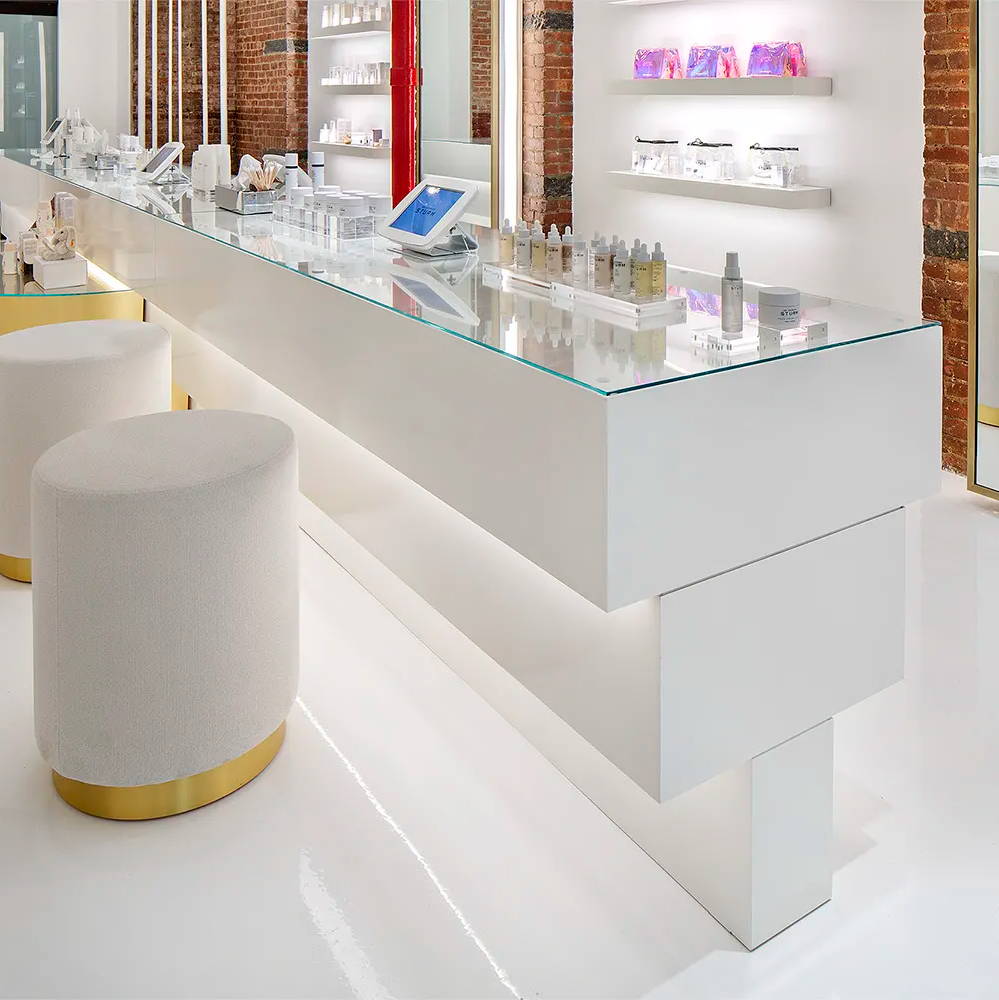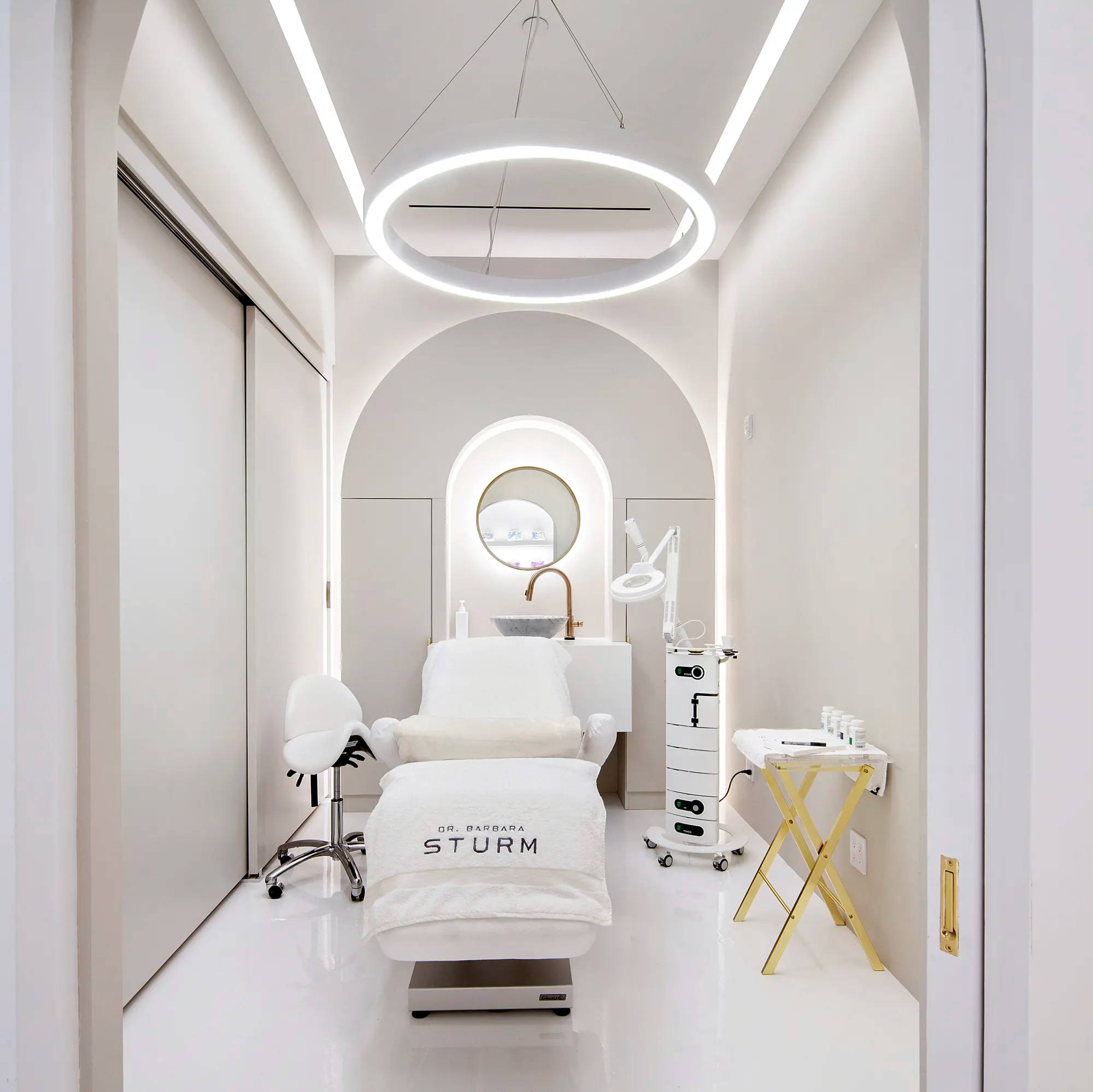 We have two treatment rooms in the Boutique & Spa and offer six facials that have been designed exclusively for this location. Each facial is modelled around existing product lines within the Dr. Barbara Sturm collection and are as follows: The Super Anti-Aging Facial, the famous 45 minute Instant Glow Facial, a Men's Facial, the Clarifying Facial, the Brightening Facial and the Darker Skin Tones Facial. We also recently began offering microneedling and microdermabrasion in the Spa. Our aestheticians are also available on the floor between facials to give mini skin consultations to our customers and clients.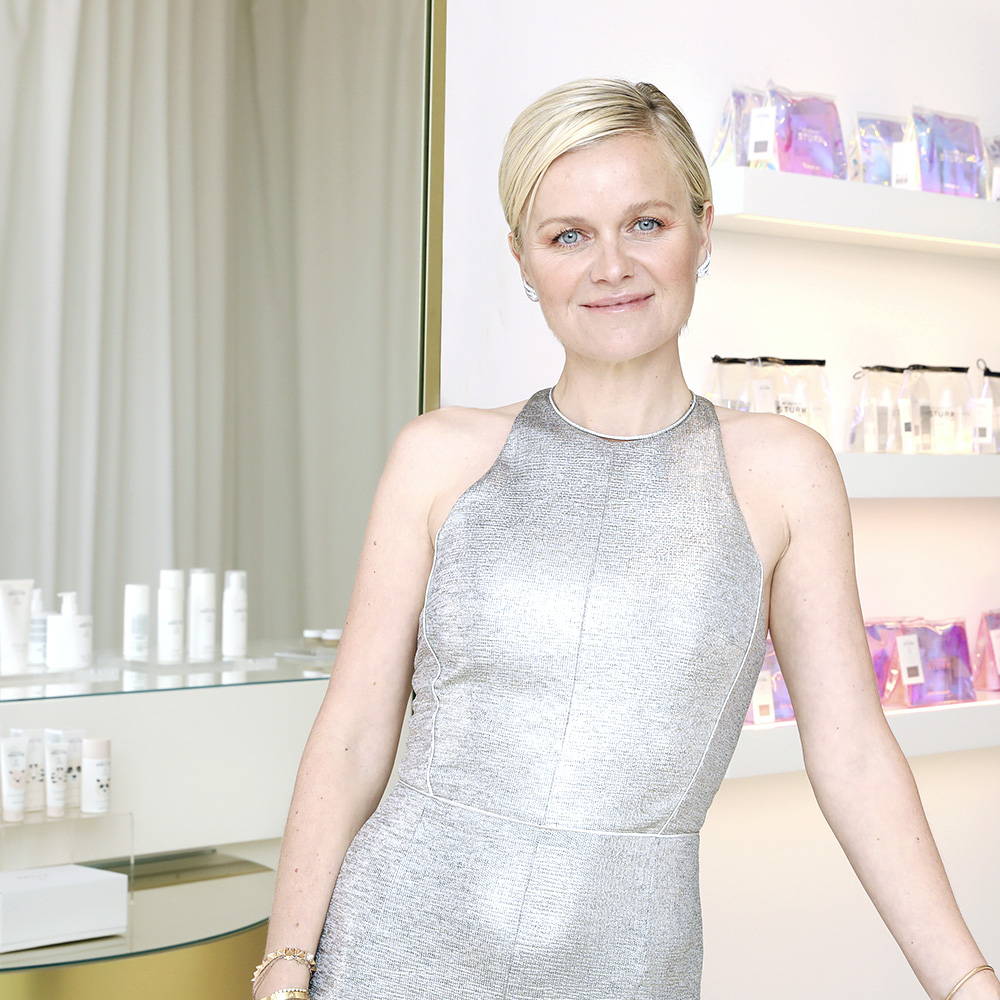 "New York was a natural place to do the first Boutique & Spa; a huge, sophisticated and vibrant city that is hungry for wellness, beauty knowledge and cutting-edge treatments and products. NoHo is a great fit with my personal sensibilities - it's a neighbourhood that is so creative, artistic, chic and modern."