One of the things every bride (and groom!) wants on their wedding day is beautiful, healthy, and radiant-looking skin. If you don't already have one, establishing a basic skincare regime that incorporates thorough cleansing, intensive hydration and protects the skin barrier function at least a month before the wedding, is a good place to start. Dr. Barbara Sturm recommends avoiding experimenting with new skincare too close to your wedding and if you're going to book a facial, then do it a few days before to allow for any downtime your skin may need. Once your skincare regime is in place, you can then target your more specific skin needs and concerns to get that wedding day glow. To help you, we asked Dr. Barbara Sturm dermatologist Dr. Estefanía Uche for her skincare tips, recommended routines, and must-haves for achieving fresh, dewy, and radiant skin on the big day.
How can I prevent getting oily / shiny skin before my wedding?
A good skincare routine with optimal products for your skin type is essential. For oily skin using the HYALURONIC SERUM or CLARIFYING SERUM and a light face cream like Dr. Barbara Sturm's FACE CREAM LIGHT will help absorb any excess sebum, soothe the skin, and reduce any irritation.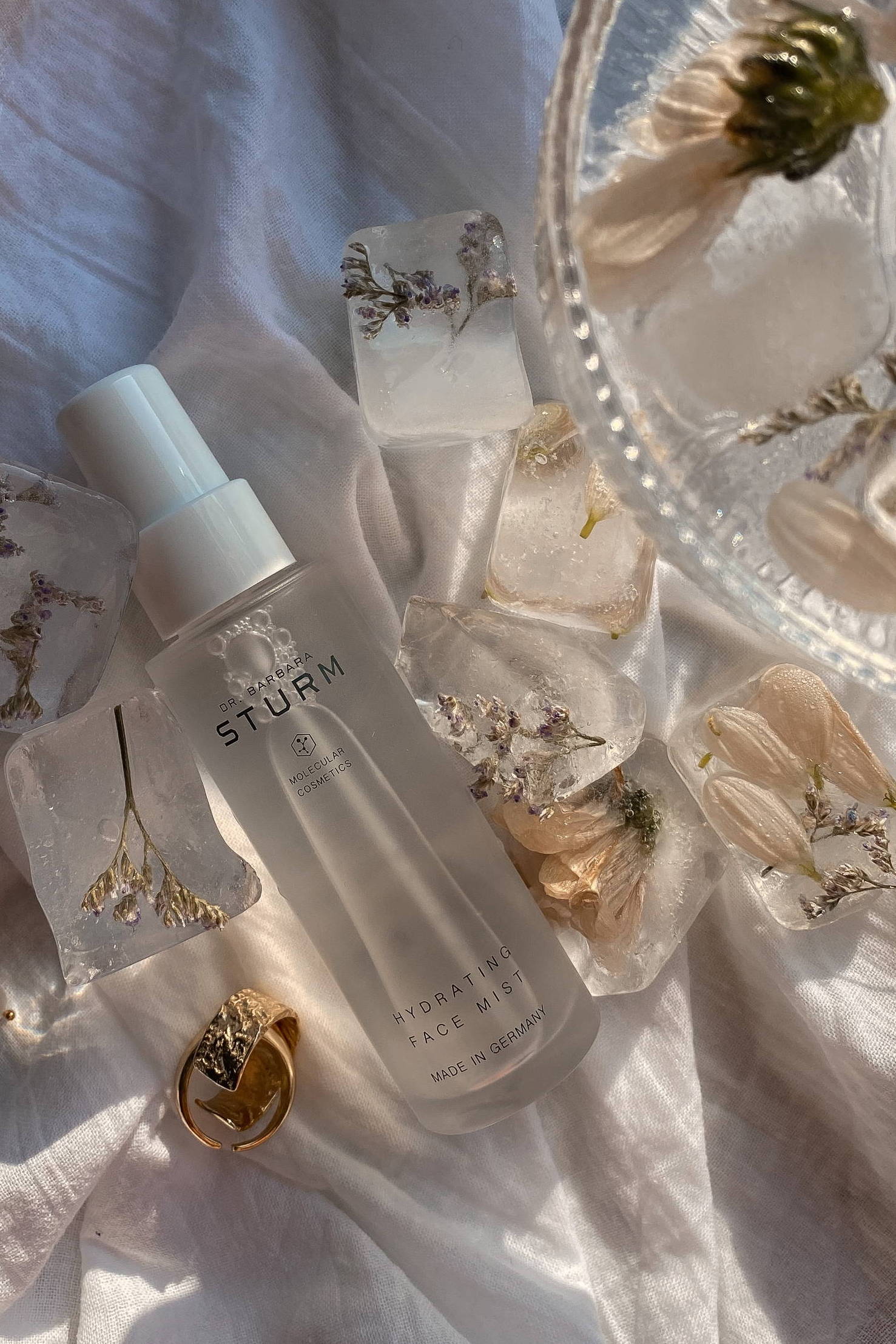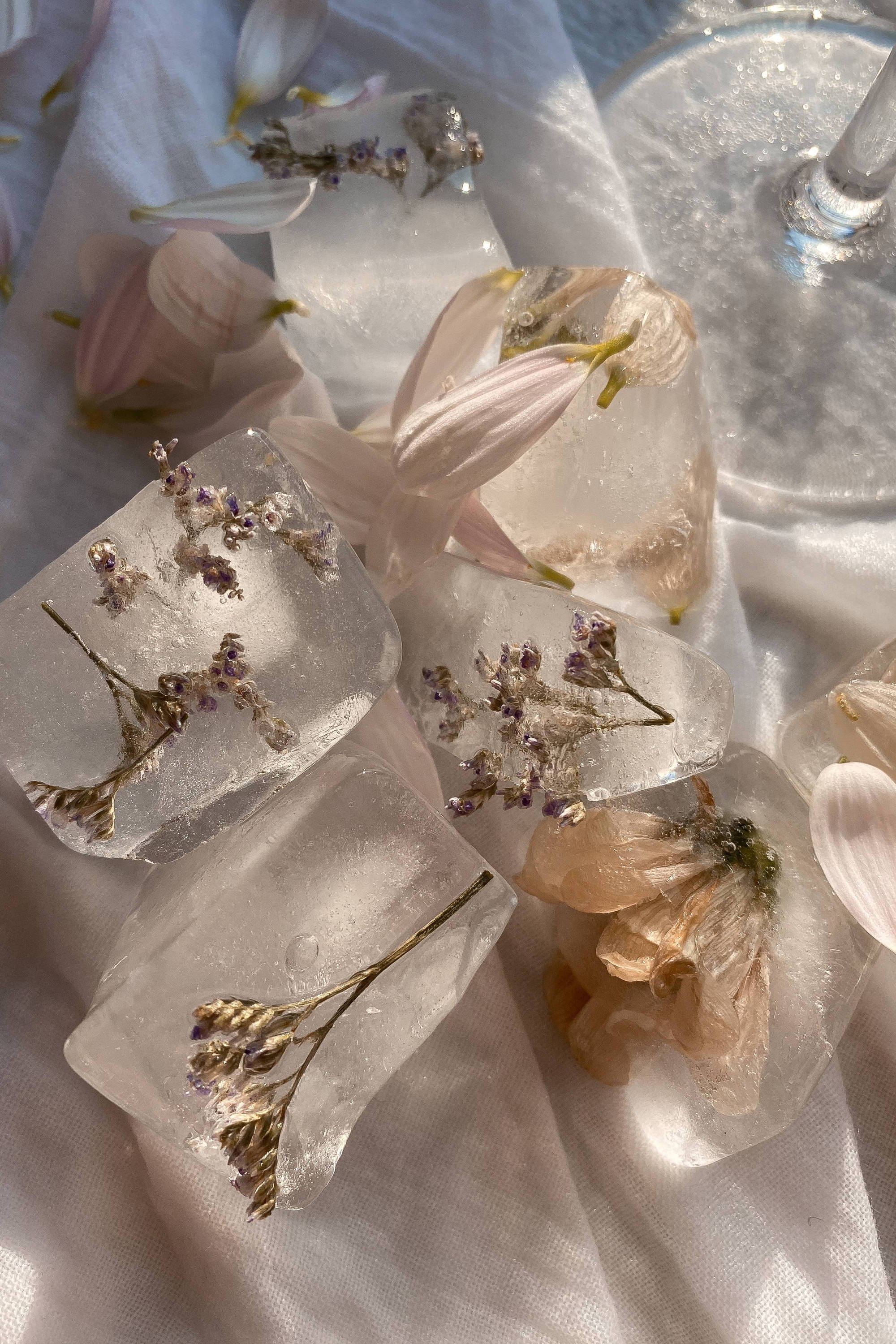 How can I avoid breakouts on my wedding day?
Breakouts are multi-factorial, caused by hormones, excess sebum, bacteria, blocked pores, and inflammation. So, inflammation-triggers like allergens, pollution, UVA/UVB, HEV rays from digital screens, stress, and nutrition each can play a detrimental role. The first step is to remove and address these various factors. If someone has acne-prone or blemished skin, I like them to get their blood checked for lactose intolerance, hormone levels, and allergies; they should also check all ingredients in their skincare routine and take out any products containing aggressive ingredients that are pro-inflammatory such as retinols.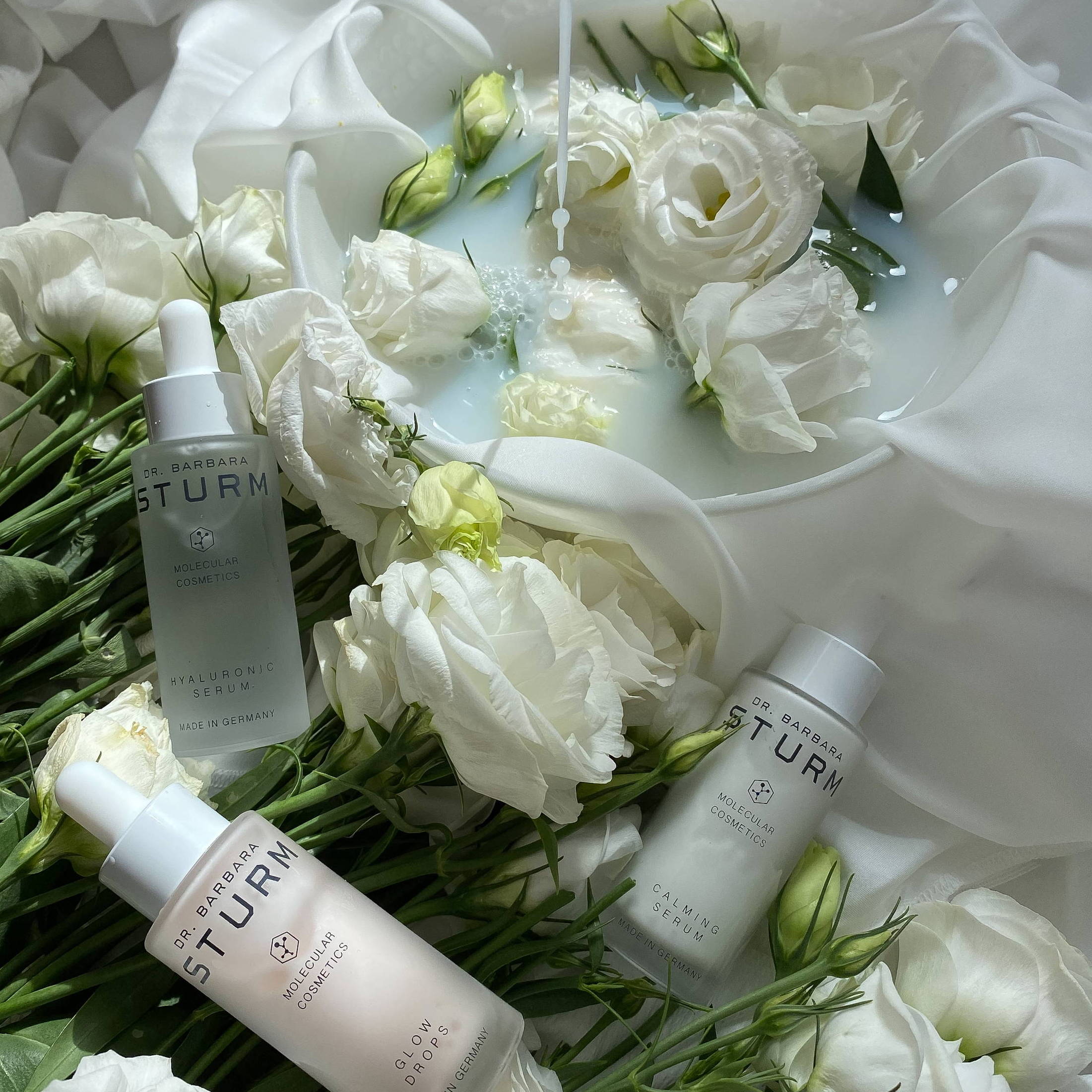 Dr. Sturm's Clarifying Line (CLARIFYING SERUM, CLARIFYING FACE CREAM and CLARIFYING MASK, and CLARIFYING SPOT TREATMENT) targets acne-prone skin and is also amazing at helping to prevent and clear blemishes and breakouts. It strengthens the skin's moisture barrier, helps restore its natural barrier function and contains advanced ingredient science with anti-bacterial properties that help to target inflammation and irritation before it occurs.
What's a good basic wedding skincare routine?
Start with daily cleansing using Dr. Sturm's CLEANSER and exfoliating two to three times a week with either the FACIAL SCRUB or ENZYME CLEANSER (use the FACIAL SCRUB for drier skin and the ENZYME CLEANSER for more oily skin.) Dr. Barbara Sturm's HYALURONIC SERUM should be the "white t-shirt" of anyone's skincare routine and especially brides and grooms-to-be, for that extra hydrated glow and a good moisturizer is also essential for hydration and skin barrier function protection - Dr. Sturm's FACE CREAM locks in moisture and deploys hydrating and anti-aging ingredients without clogging pores. Finally, the FACE MASK is a great way to supercharge your skin. It contains soothing Aloe Vera and Chamomile to infuse your skin with moisture while Kaolin Clay leaves your complexion feeling soft, revitalized, and supple.
Is there anything I should avoid doing to my skin before my wedding?
I always recommend avoiding any invasive treatments in the month leading up to your wedding. Botox and Microdermabrasion treatments can be done approximately four weeks before the wedding date for a natural effect. After the treatment make sure to apply SUN DROPS SPF 50 daily to prevent skin sensitivity or redness.
How can I avoid stress making me breakout?
Try taking up something relaxing such as yoga and meditation and get enough sleep, eat an anti-inflammatory diet that's full of fresh fruits, vegetables, whole grains, lean protein and healthy fats, moderate alcohol and use protection against sun exposure, pollution and HEV rays. Delegating tasks to friends or family leading up to the big day can also be helpful in taking the pressure off.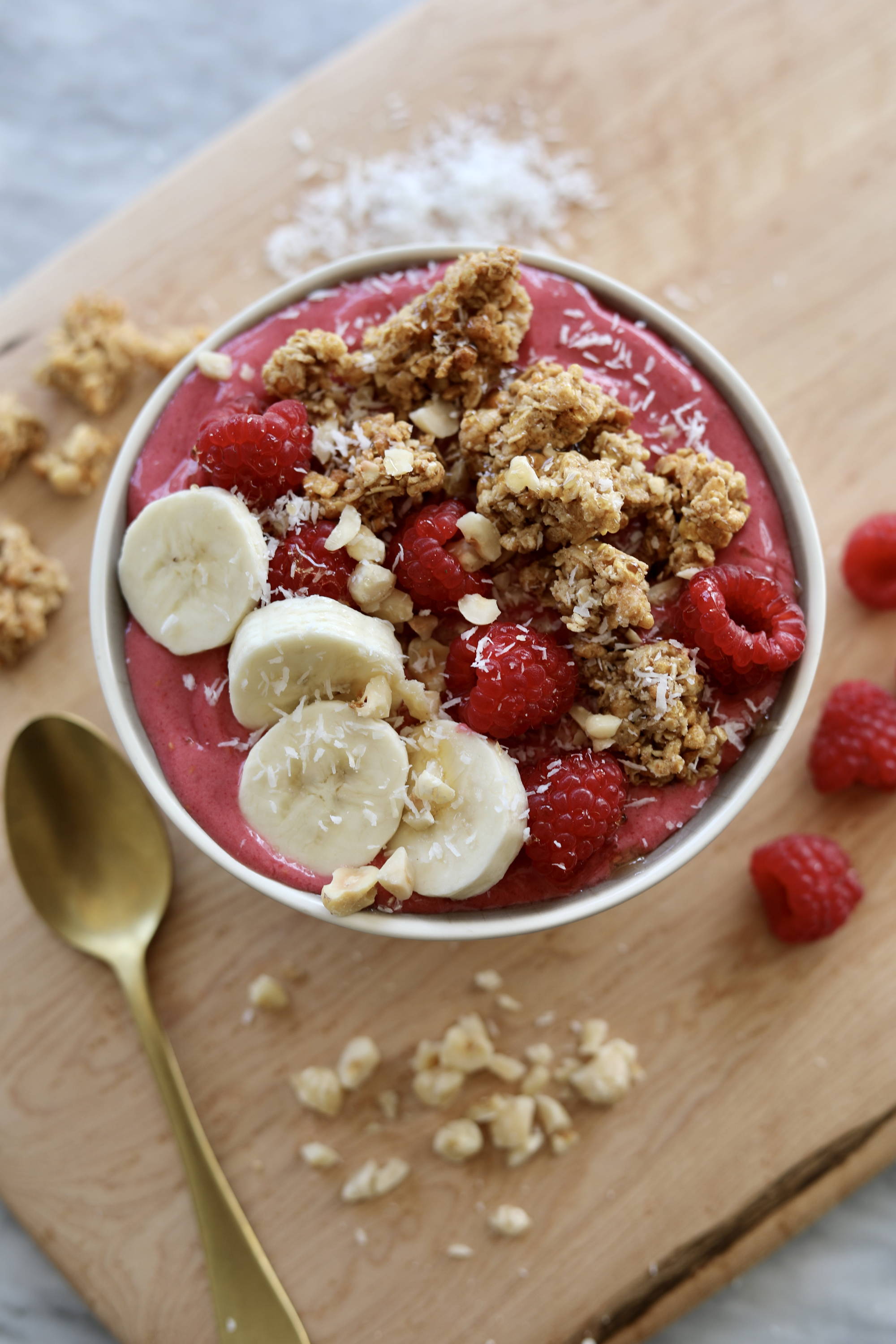 What kind of skincare routine should I follow on the day of to look my best?
On the day you should follow essentially the same routine you've had and avoid trying any new products. Start with cleansing with the CLEANSER followed by the ENZYME CLEANSER and HYALURONIC SERUM. For a more natural "skin-like" look mix your FACE CREAM with your foundation and use the FACE CREAM LIGHT if you're concerned about oil. Finish your makeup look with GLOW DROPS on the cheekbones. For the rest of your body, dry brushing with the BODY BRUSH and hydrating your skin with the ANTI-AGING BODY CREAM will give you an all-over glow.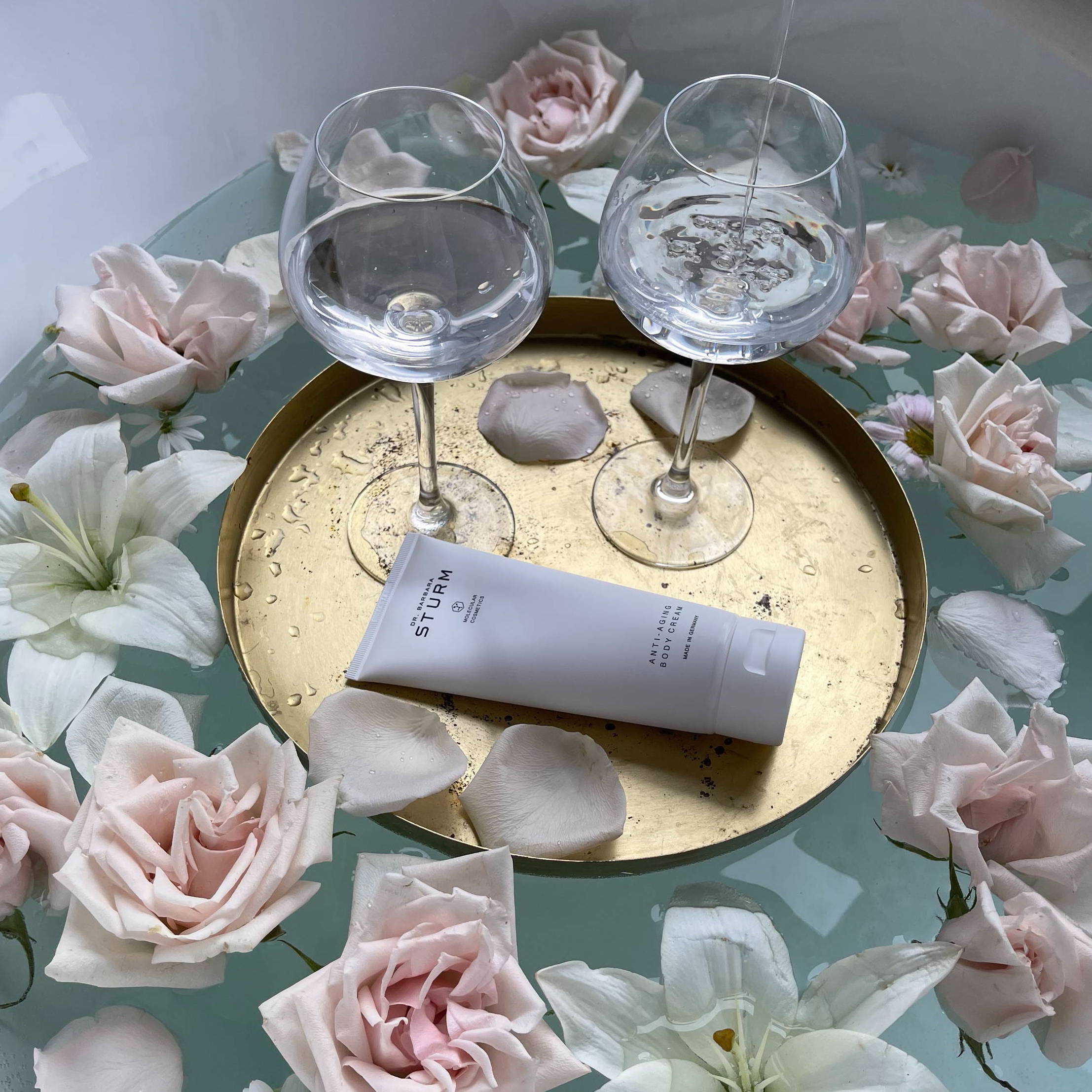 At home facial with Dr. Barbara Sturm
---