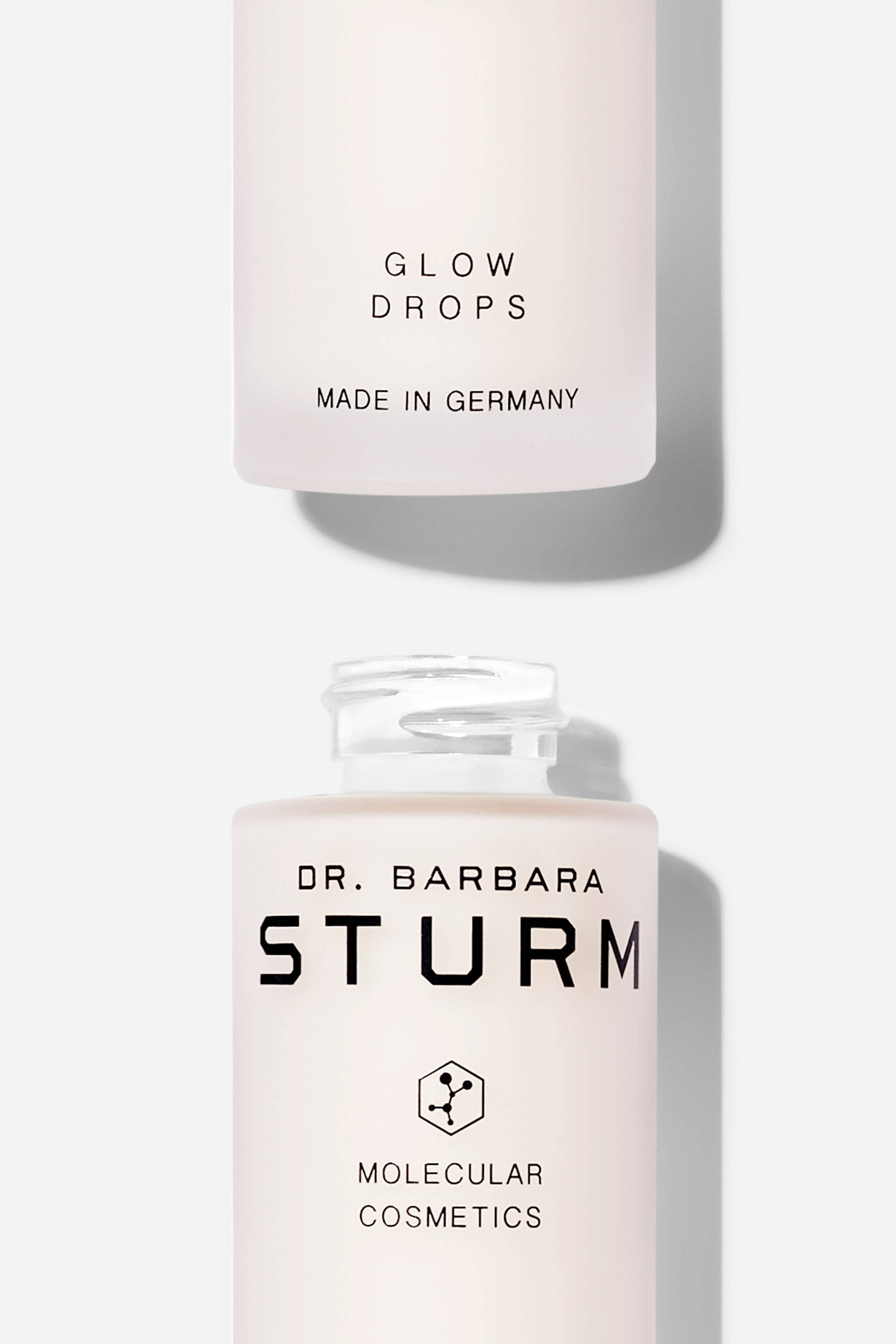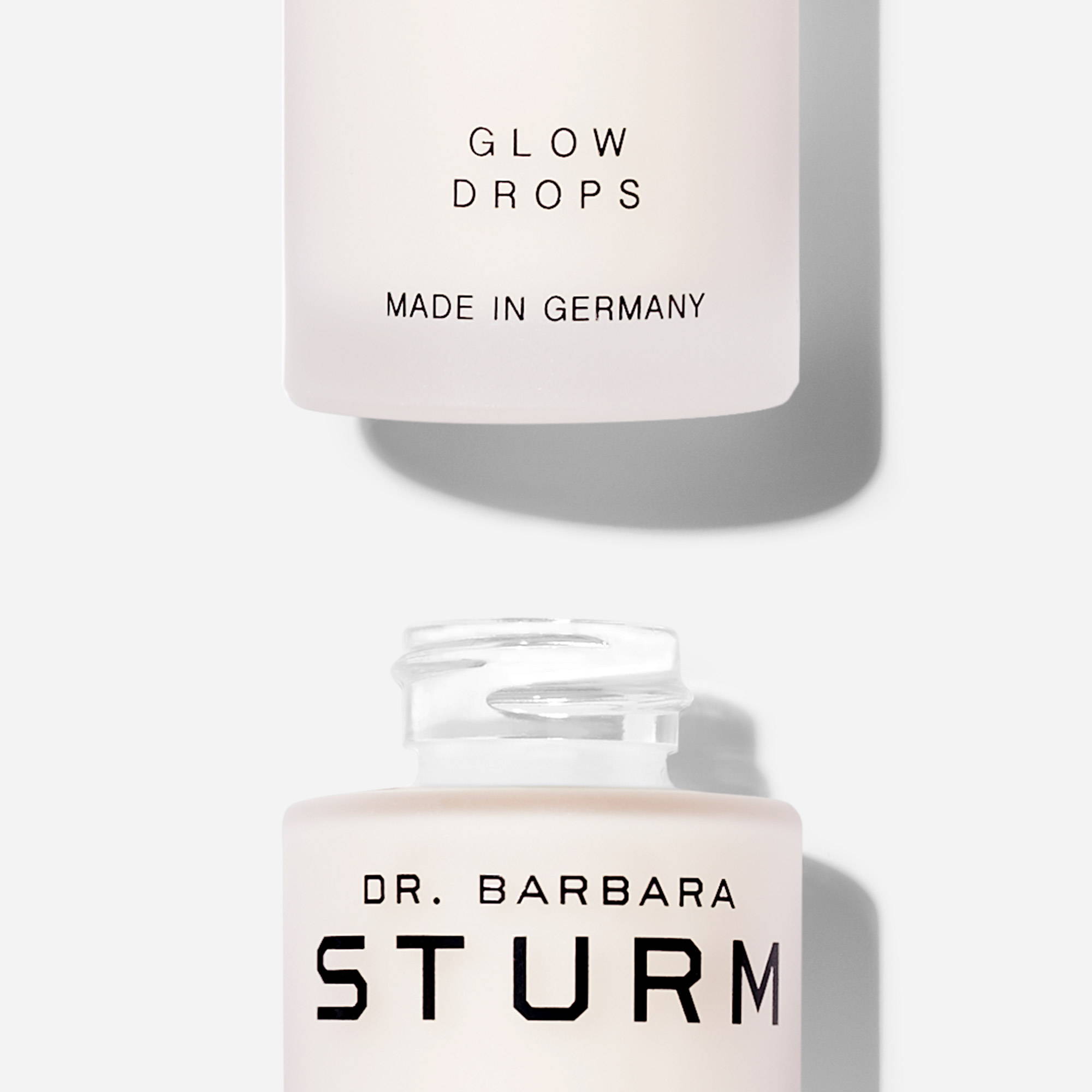 "This is the signature #SturmGlow facial - it incorporates techniques created in our German clinic for cleansing, exfoliating, potent hydration and firming massage, with cutting-edge molecular efficacy." — DR. BARBARA STURM
This revitalizing facial will cleanse, nourish and awaken the skin, and help restore the complexion's natural glow. Light-reflecting pigments in GLOW DROPS leave the skin with a visible, youthful radiance and evens out the appearance of any irregularities on the complexion.
THE SCIENCE | Purslane provides rejuvenating, anti-oxidative and nutritive properties, Polygonum Bistorta Root Extract optimizes skin tone and the texture of the skin's surface, while Wild Rose Extract refines the pores.
THE RESULTS | The treatment nourishes the skin, and helps to restore a natural and healthy-looking glow.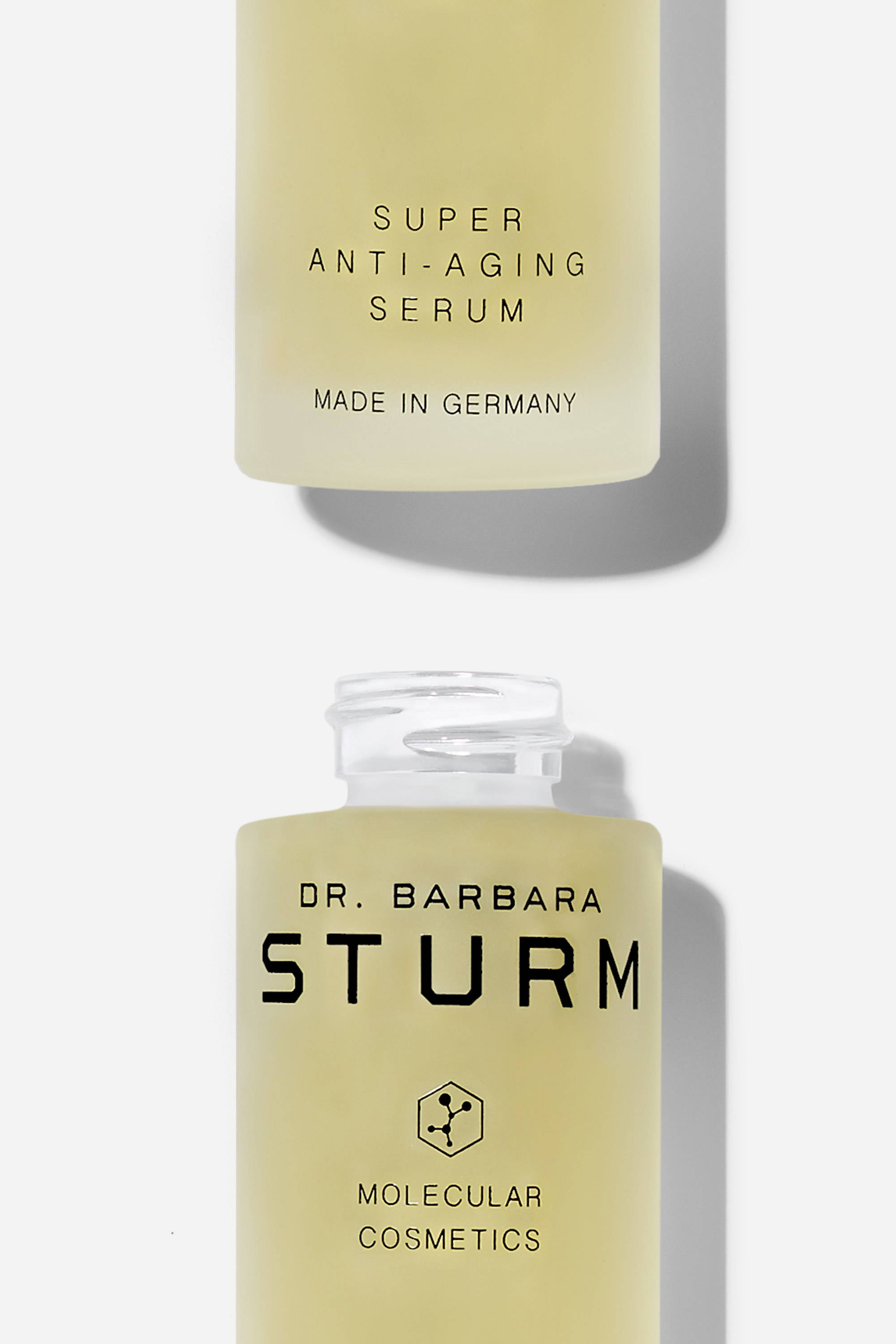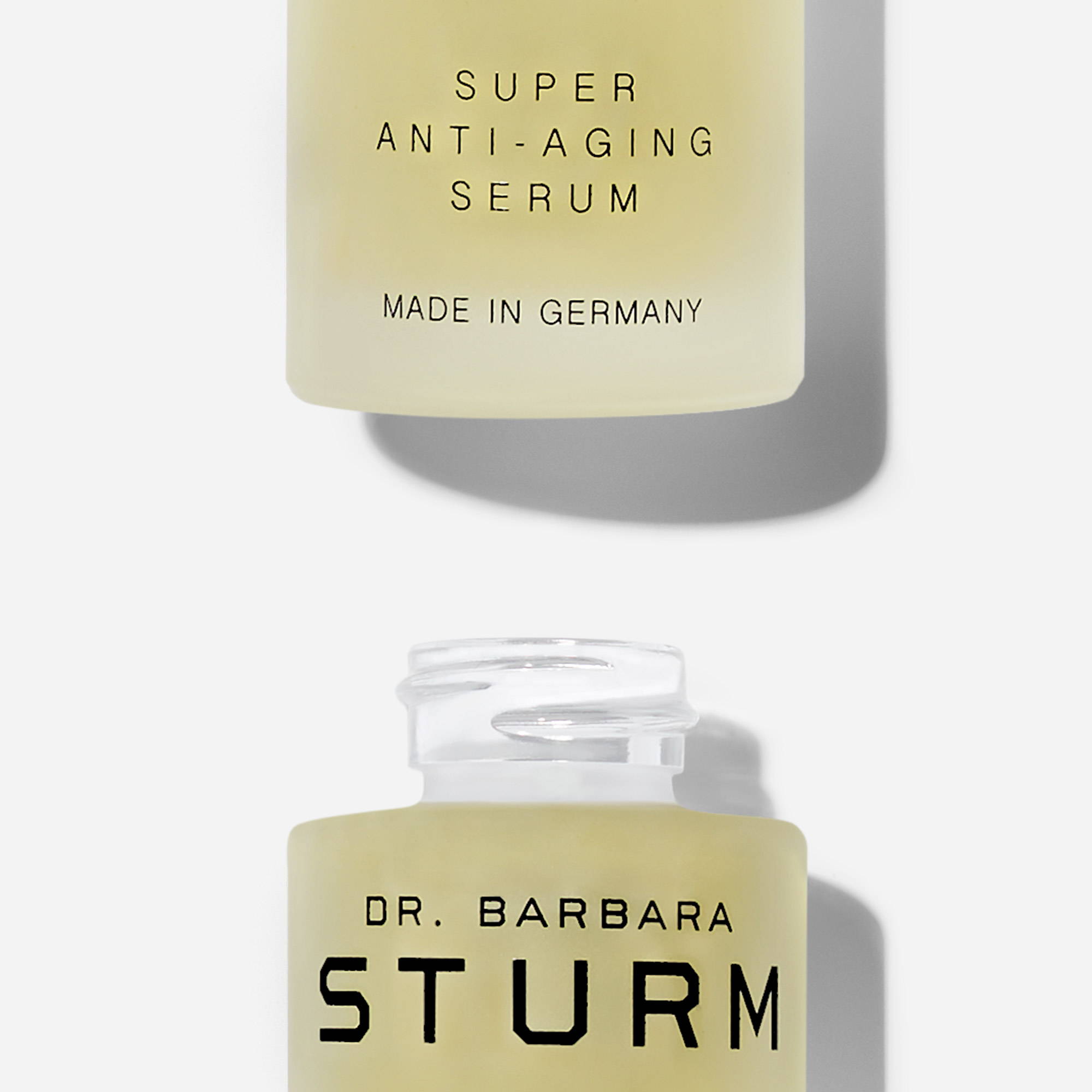 "By combining the effects of my antioxidant-infused, peptide rich SUPER ANTI-AGING SERUM, with an exclusively designed re-sculpting and anti-gravity massage and unique Nanotechnology, this facial reaches deeper layers of the skin, reducing the appearance of fine lines and wrinkles, resulting in more youthful-looking skin." — DR. BARBARA STURM
The Super Anti-Aging Facial replenishes moisture reservoirs, promotes the skin's natural barrier function and reduces the appearance of fine lines and wrinkles, resulting in a smoother and more youthful complexion.
THE SCIENCE | Long and short-chain hyaluronic molecules in the SUPER ANTI-AGING SERUM are infused with strong antioxidants and ingredients which help to repair damaged skin and support regeneration.
THE TECHNOLOGY | The facial combines acupressure techniques and massage with a nano skincare device which uses microscopic silicone pyramids to infuse the serum into the skin at a higher rate of absorption, providing immediate results with no downtime.
THE RESULTS | This facial visibly lifts the skin around the jaw and neck while reducing fine lines and reviving stressed skin.
Diamond microdermabrasion is a mechanical process that exfoliates the dead and damaged skin layers from the face in a gentle and pain-free way. It stimulates natural skin regeneration and visibly improves the skin texture, reducing wrinkle-depth and refining pores.
The primary appeal of micro-needling is its ability to stimulate the production of collagen and elastin — the key to healthy, youthful looking skin. Micro-needling will improve skin texture and tone, as well as delivering a rejuvenated look to the face. Our Mesopen with fine needles creates tiny punctures in the top layer of the skin, which triggers the body to create new collagen and elastin. The tiny punctures will act as micro-sized channels to allow the Hyaluronic Acid from the Hyaluronic Ampoules to better penetrate the dermis.
EXTRA 30 MIN REQUIRED | $200
Microcurrent is a minute form of energy which mimics the human body's electrical system to heal itself, lifting smaller superficial muscles and deeper-seated muscles for cellular rejuvenation, facial toning, muscle re-education and wrinkle reduction.