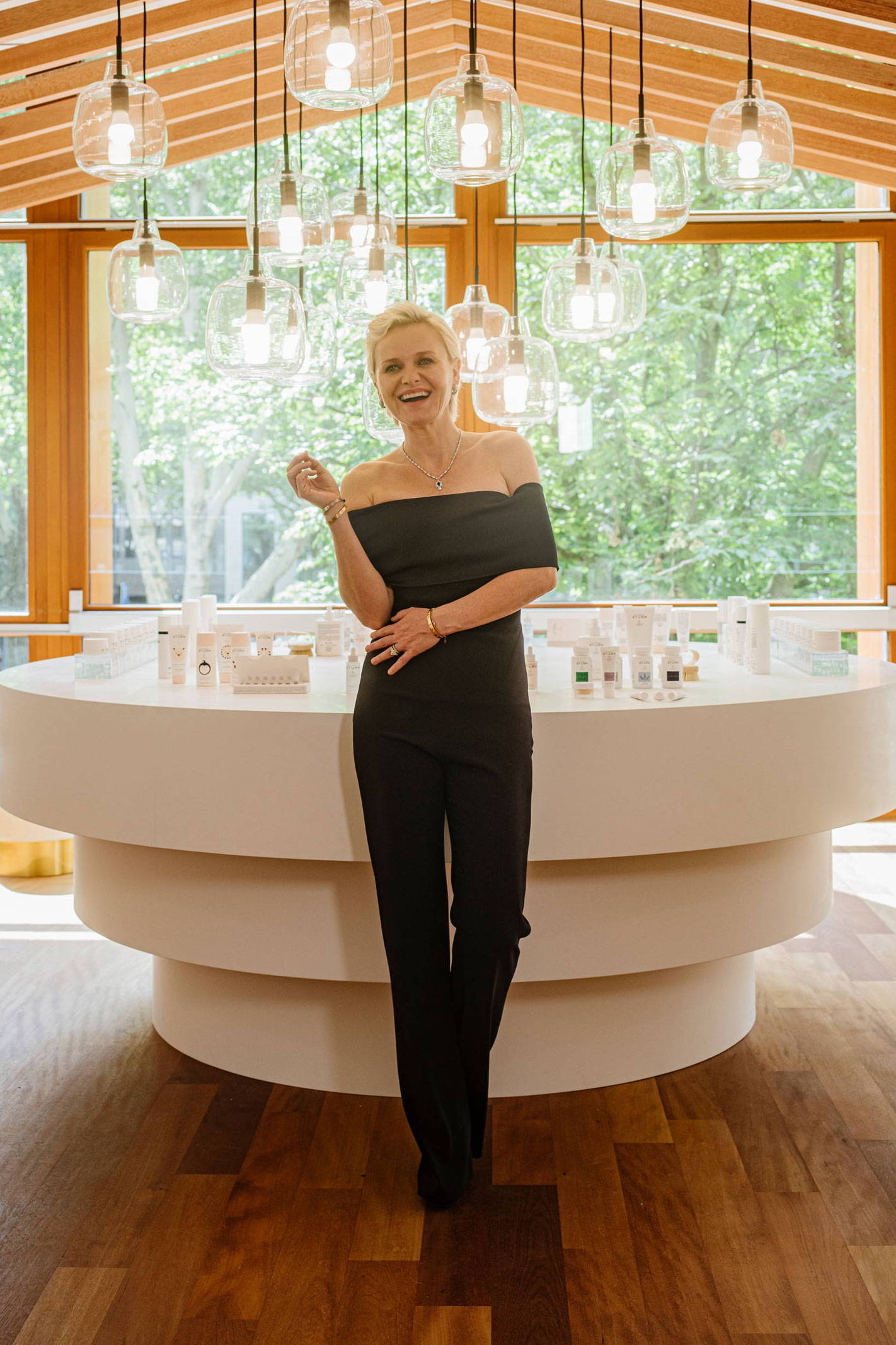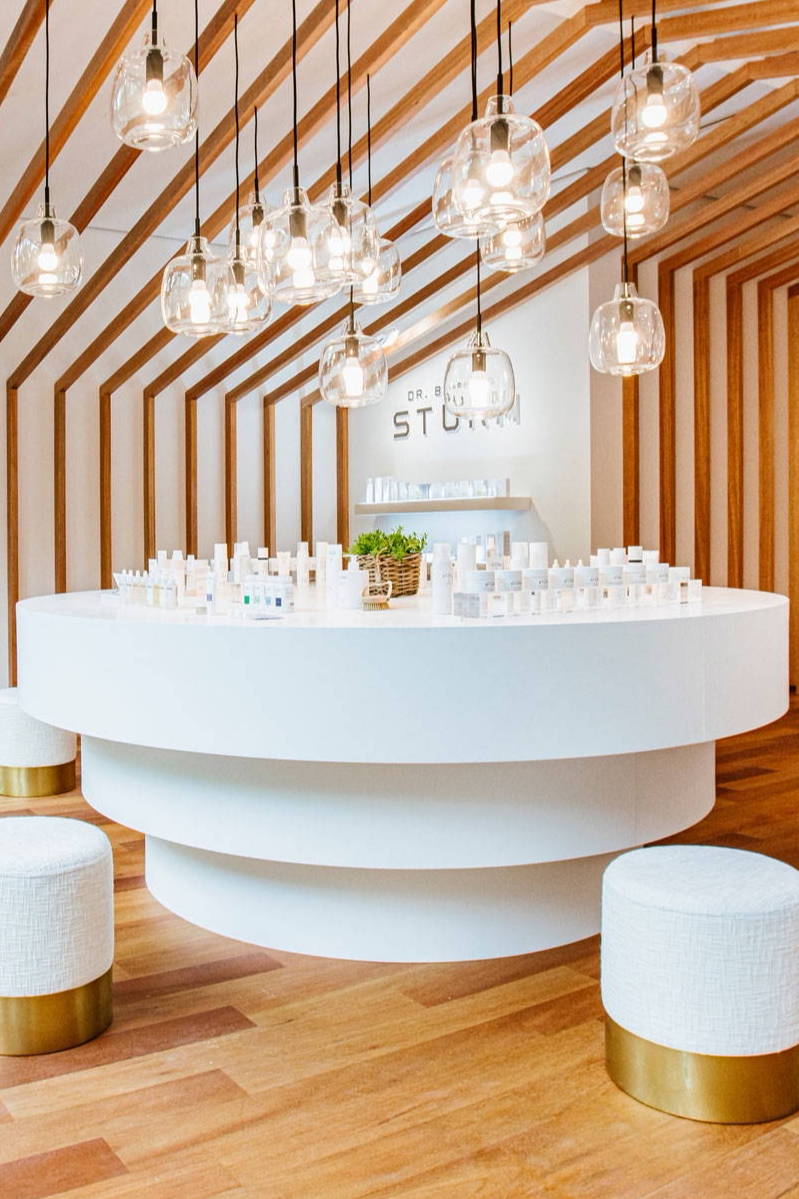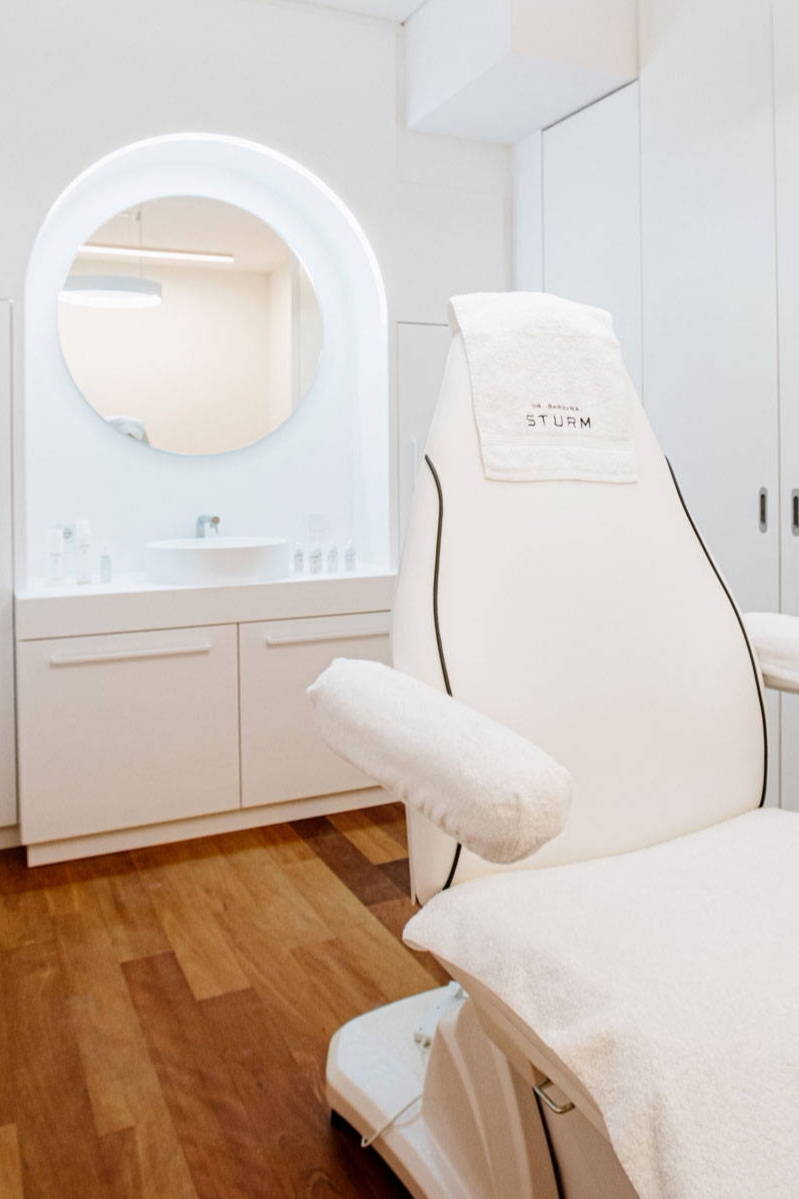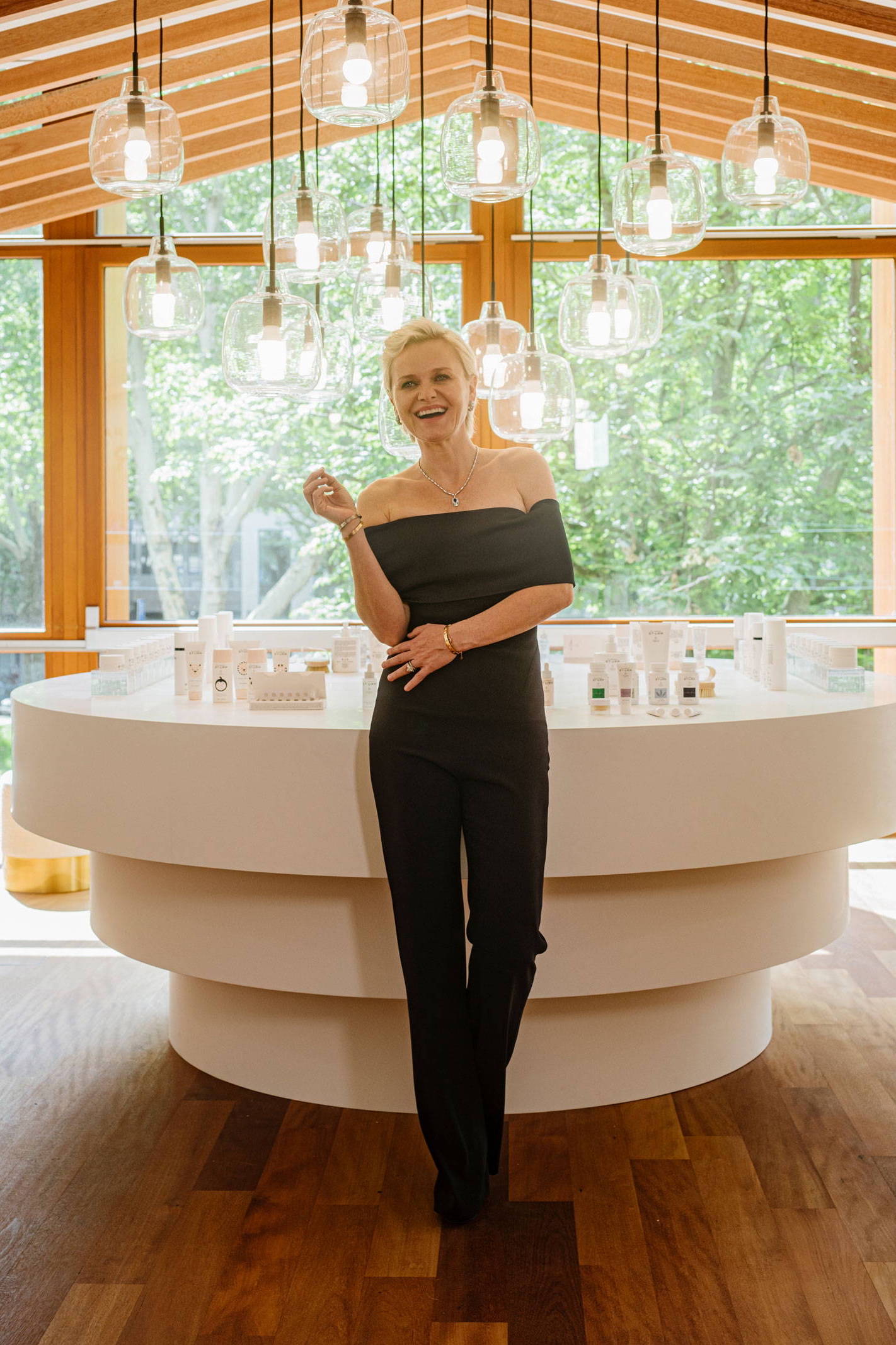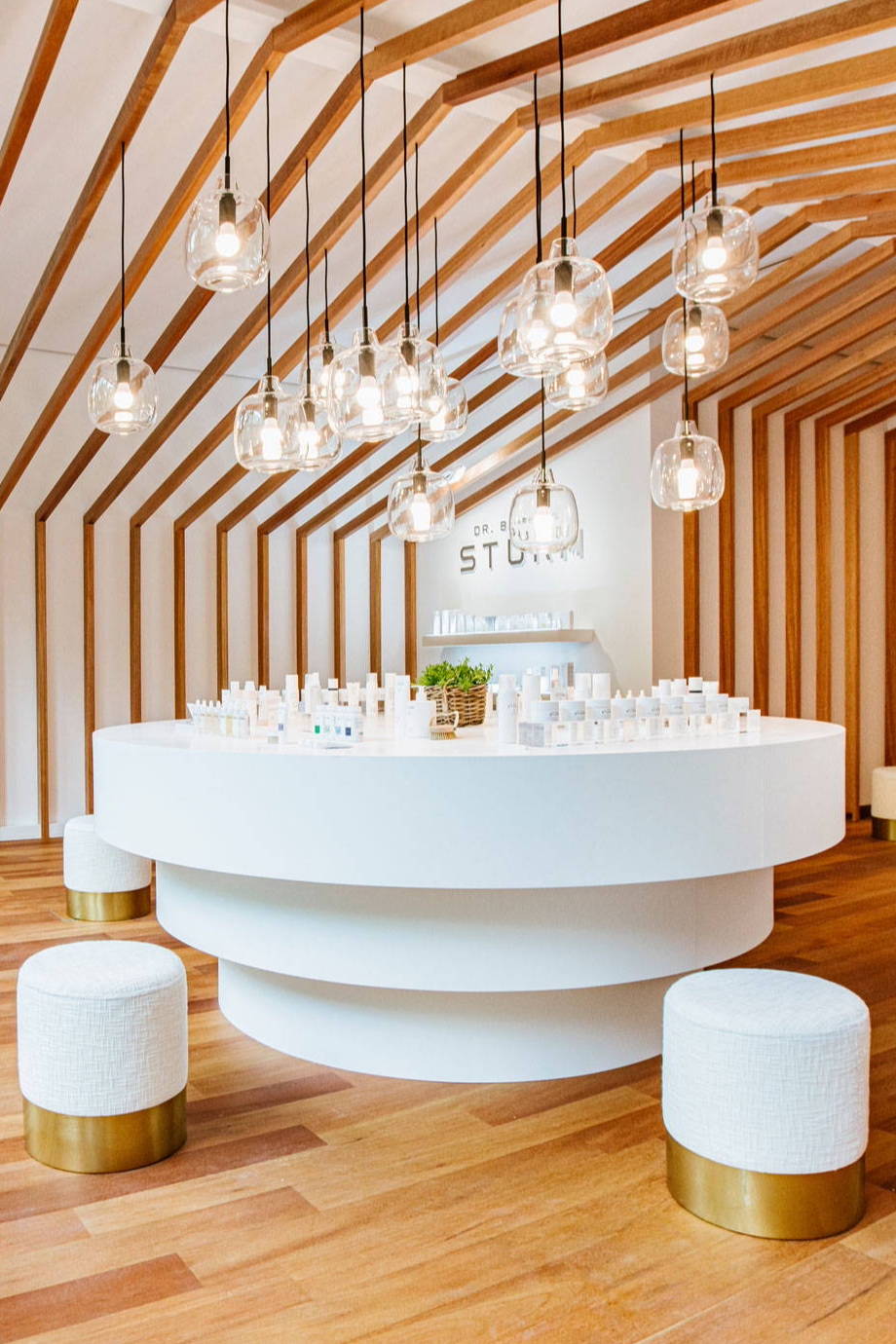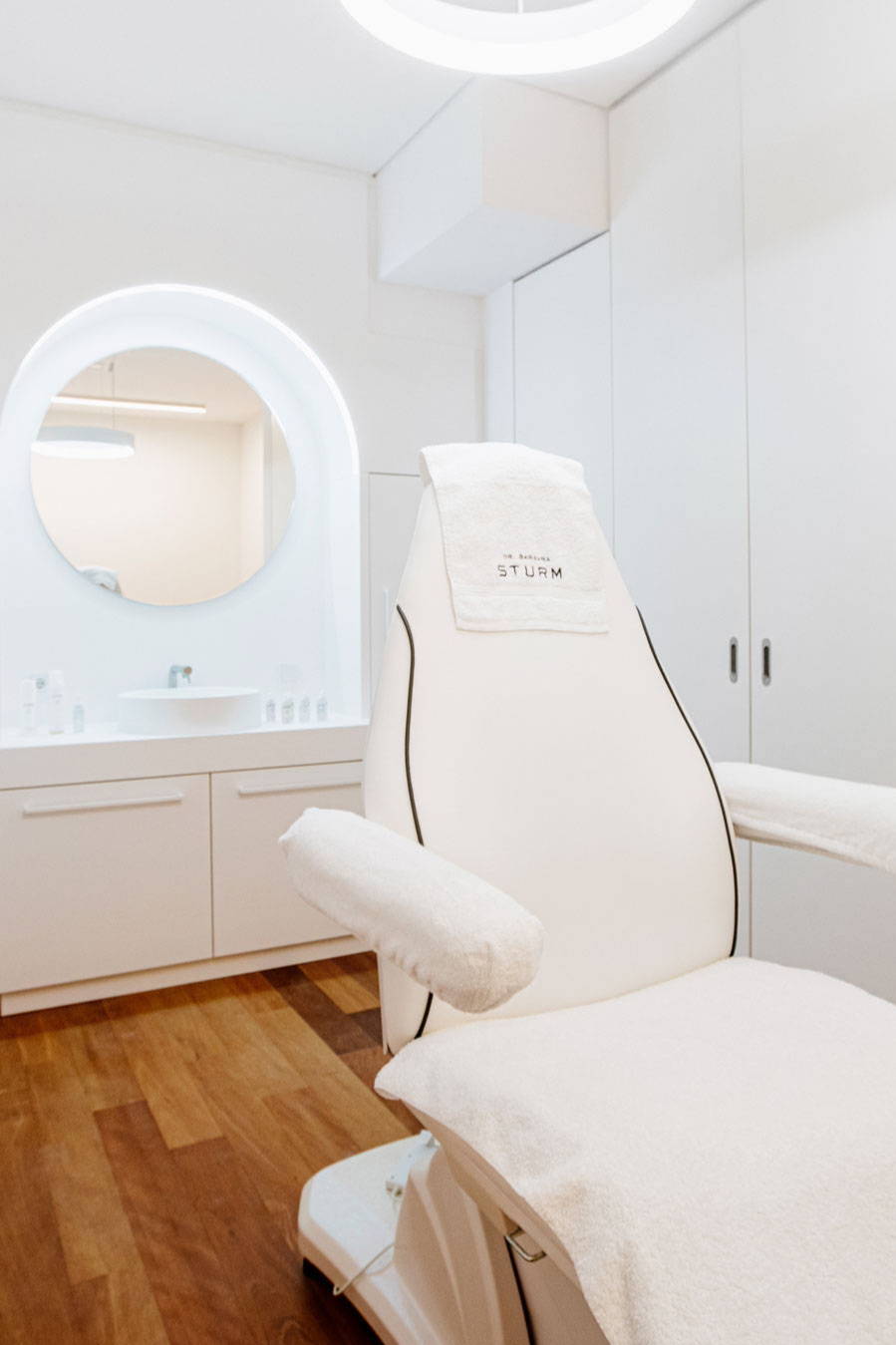 DÜSSELDORF | SPA & BOUTIQUE
The Düsseldorf Spa & Boutique is located on the exclusive shopping street, Königsallee, in Dr. Barbara Sturm's native city where the brand philosophy and creation were born. In addition to medical treatments, customers can experience a menu of luxury facials specially designed using Sturm skincare and can also browse the full range of Molecular Cosmetics products while learning more about the brand.
MONDAY - FRIDAY: 9AM-5.30PM
SATURDAY: 10AM-6PM
SUNDAY: CLOSED
KÖNIGSALLEE 24
40212 DÜSSELDORF
GERMANY
DUS@DRSTURM.COM
+49 211 863-2003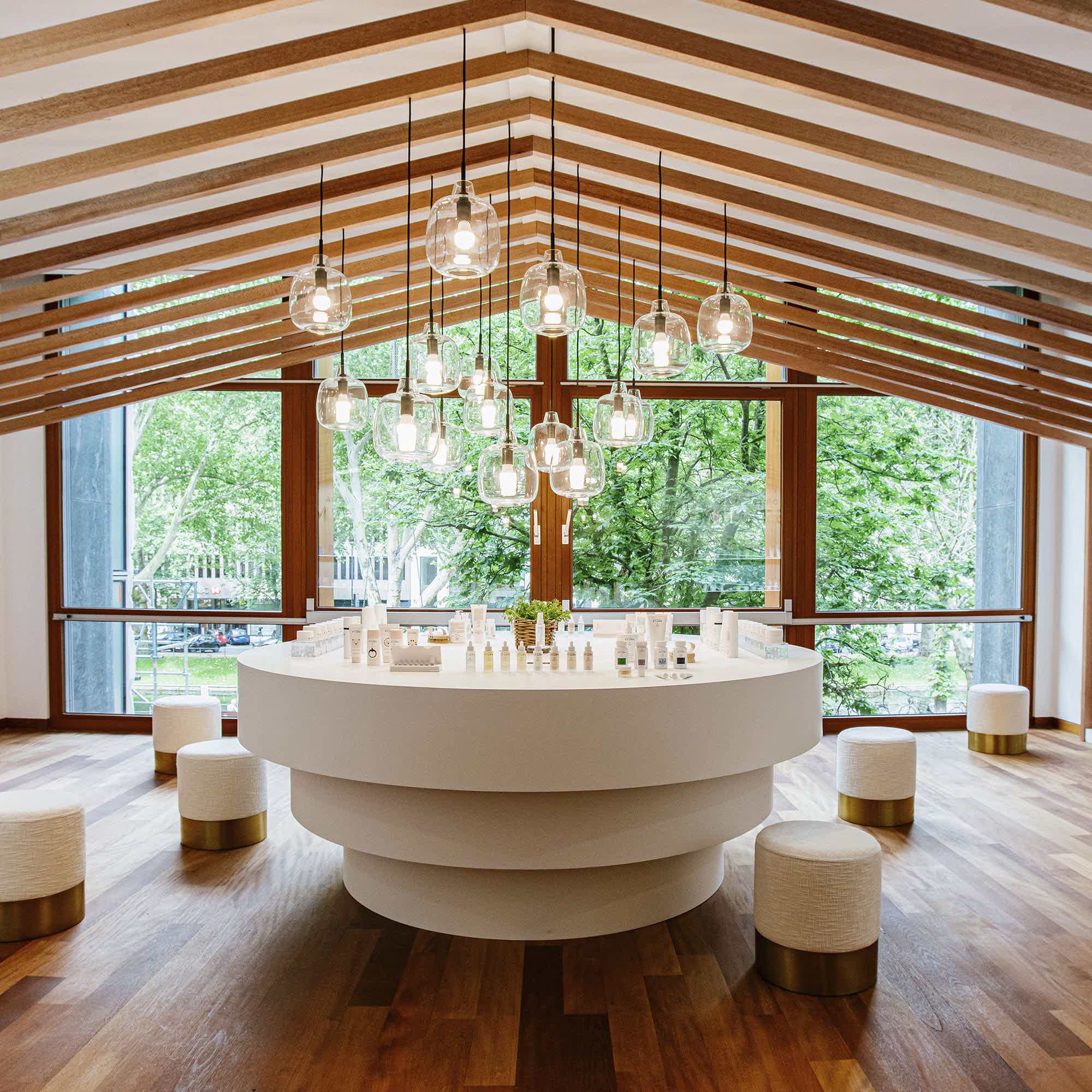 The flagship Düsseldorf Spa & Boutique is an interactive retail space located on the first floor with an incredible view of the Königsallee. At 250sqm the boutique offers customers an intimate and personal experience with the brand where they can explore the products and receive consultations and recommendations directly from Dr. Barbara Sturm's aestheticians. The aesthetic of the space encapsulates the simple yet luxurious spirit of the brand; elegant Meranti wood, floating glass light fixtures and white furnishings create a clean, minimal space that's both grounding and calming.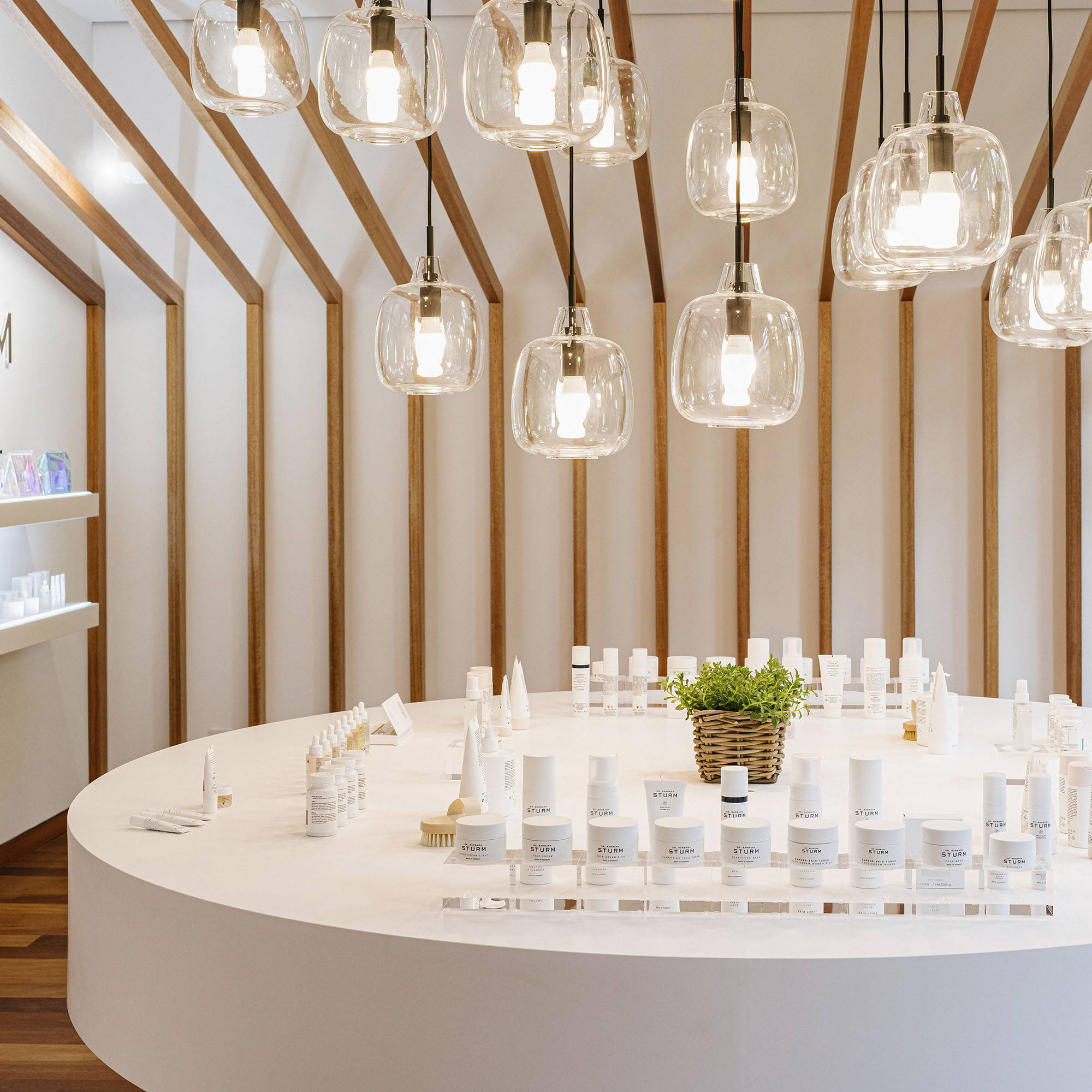 The Discovery Table showcases the entire Molecular Cosmetics collection so that customers are able to try them in-store and includes interactive screens that offer education on ingredients and formulas. It gives everyone a chance to interact with the products, see them up close and feel them before purchasing. We also have a team of staff on-hand who are available to guide customers towards products that are ideal for their skin types and help them with any skincare questions and concerns.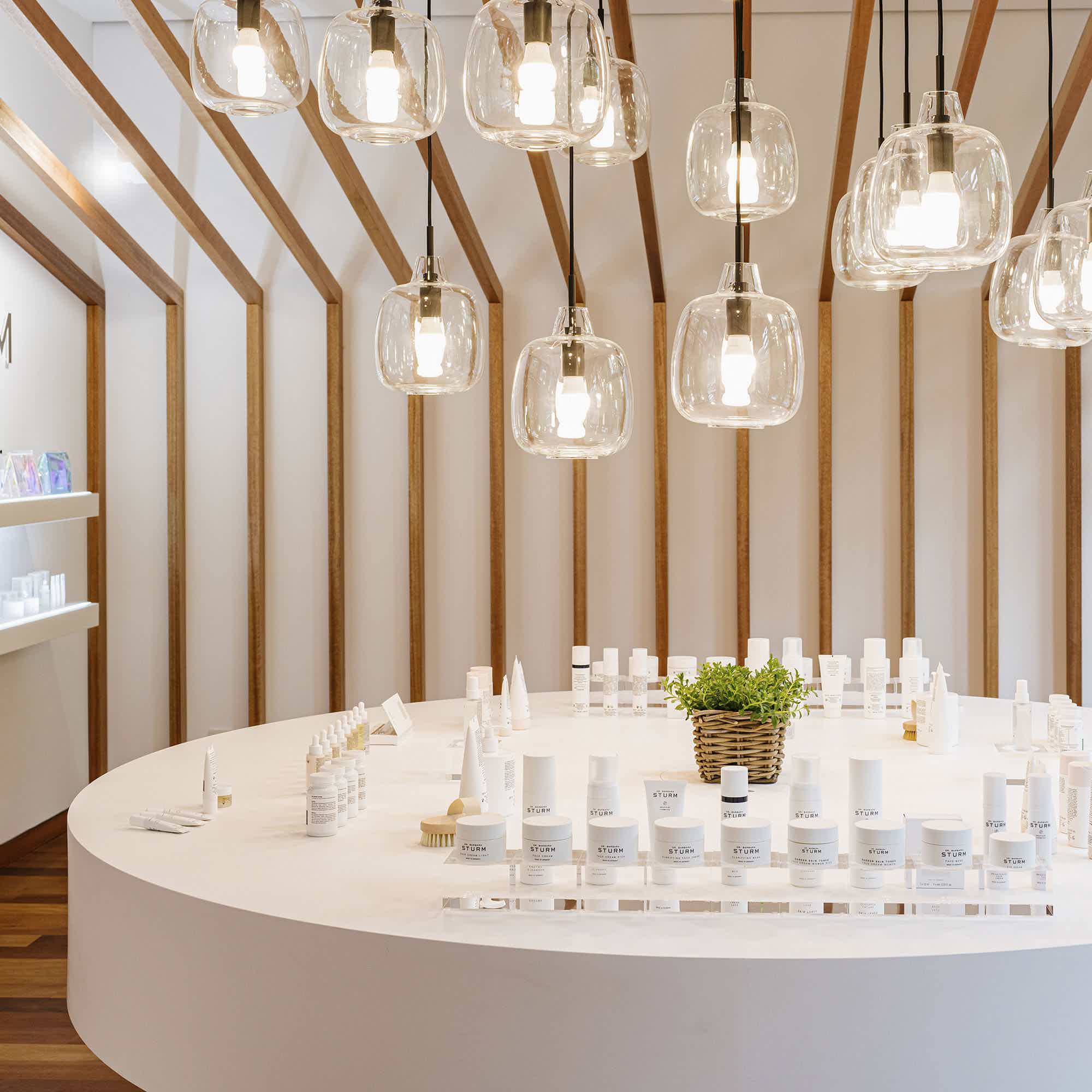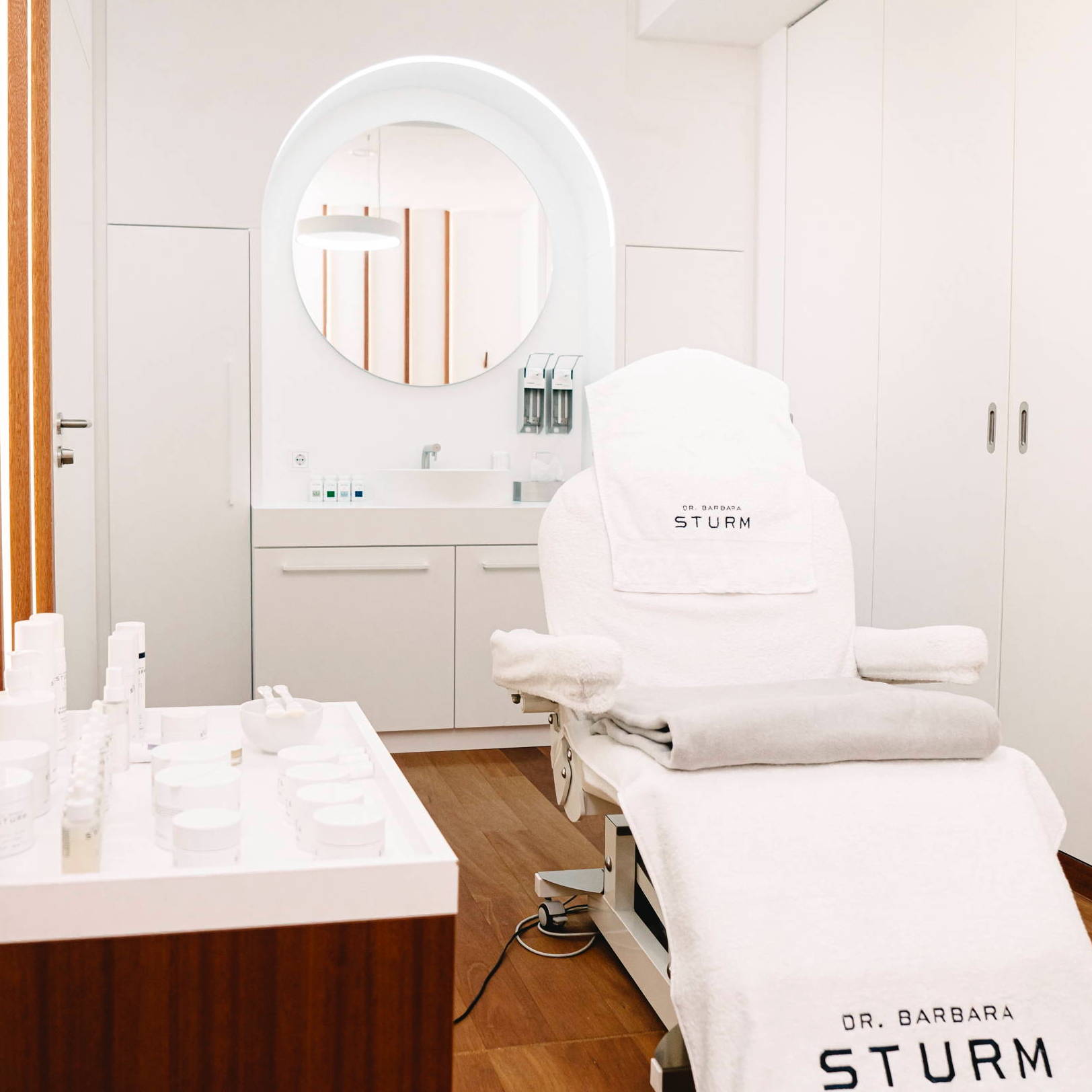 Two modern and sophisticated treatments rooms designed in a calming, white colour palette, provide the perfect atmosphere for customers to enjoy one of Dr. Barbara Sturm's famous facials. A Spa Menu designed exclusively for our Düsseldorf Flagship offers facials coveted globally by our clients across the world. The menu includes an Anti-Aging Facial, a Darker Skin Tones Facial and an innovative Brightening Facial, as well as a Clarifying Facial for oily and acne prone skin. The famous Instant Glow Facial combines techniques of cleansing, exfoliation and hydration with a firming massage which deploys their effects tangibly into the skin.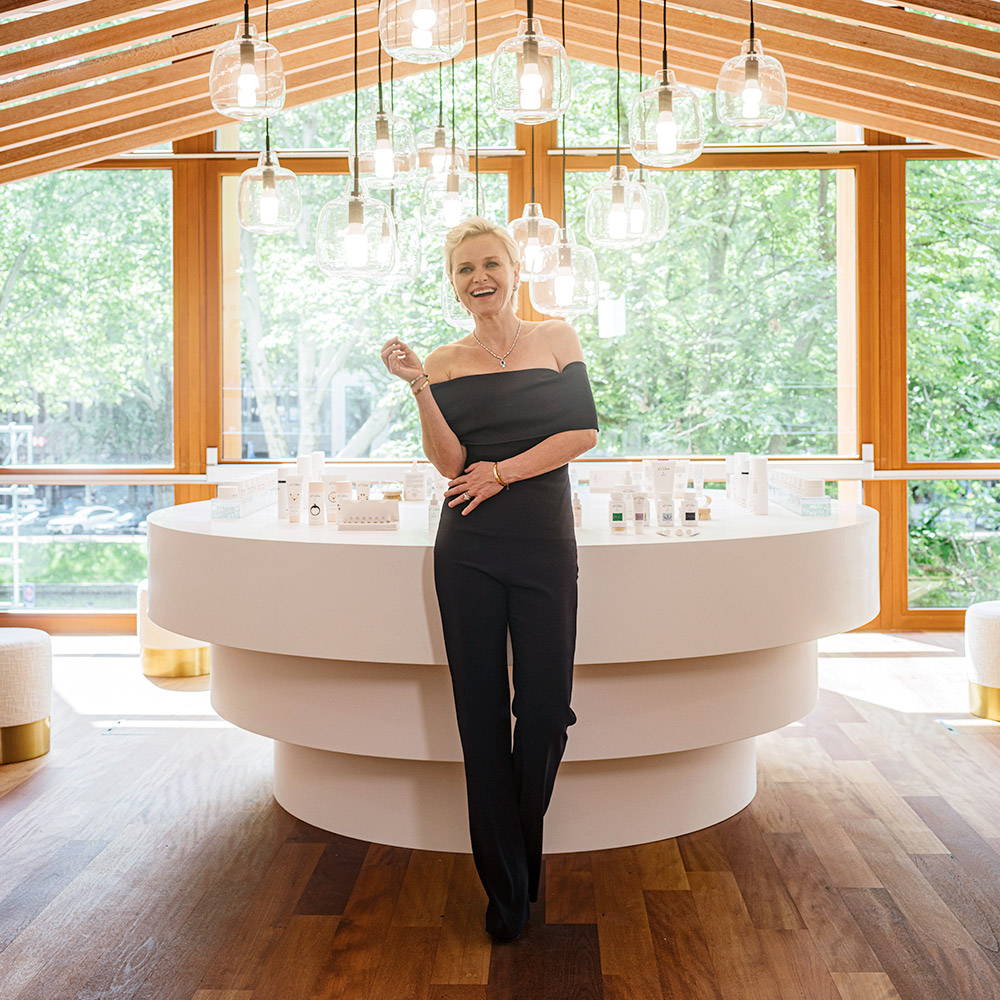 "It was very important for me to bring our expertise as well as our internationally valued facials to our hometown in Düsseldorf and make them accessible for all of our clients. The most exciting street for me is the Königsallee – it's a very famous and traditionally beautiful street with a lot of history and a beautiful location for our clinic."