Jewelry designer and close friend of Dr. Barbara Sturm, Jessica McCormack, is renowned for her one-of-a-kind pieces which stay true to vintage methods and are built to last a lifetime. She grew up in Christchurch, New Zealand and her father was an antiques dealer, so she spent her childhood surrounded by unusual furniture and vintage pieces. Jessica then moved to London at age 25 to take up an internship at Sotheby's and opened her appointment-only workshop in Clerkenwell in 2008. She believes deeply in creating heirlooms that will be "passed down for generations" and the connection between Jessica's pieces and generational ties is something unique to her brand. Team Sturm sat down with Jessica to hear more about what inspires her, the highlights of her career and her go-to self-care and skincare routine.
You have built a truly remarkable jewelry business and your unique, vintage-inspired designs are treasured across the globe. Can you please tell us a little about how you started?
I moved to London about 16 years ago and took an internship at Sotheby's. It's there that I fell in love with jewelry, seeing 1920's Cartier, Lalique and Russian Crown Jewels up close for the first time. I grew up in New Zealand and my father was an auctioneer, so from him I inherited a love of collecting things – and learnt how much beauty and emotion objects can hold. Once in London I started designing pieces, and was introduced to my business partners who helped me to bring those designs to life, and helped make the brand what it is today.
What did you set out to create – did you have a vision for the brand?
I didn't really, and that's sort of the beauty of it! I just wanted to make jewelry that I would want to wear. I wanted to make diamond jewelry that felt cool and wearable.
What's been a memorable highlight in creating your business?
There have been so many memorable moments along the way, moving into the Townhouse here in Mayfair felt like a huge step for the brand, hiring a team that I feel proud of and have fun with. Of course, there have been some incredible clients, and red-carpet dressing moments that will always stand out in my memory. But mostly my highlights have been giving women jewelry that they love and will really wear. Seeing their faces light up when they see it on for the first time.
What advice would you give young entrepreneurs who are looking to build their own business?
Say yes to opportunities, try new things, listen to your instincts.
As a designer of unique, handcrafted pieces, what advice would you give us in choosing our first piece of jewelry? What should you consider?
Invest in something that's well made. What's beautiful about jewelry is it can stand the test of time. But most importantly choose something you fall in love with; if it's a diamond piece, don't get caught up in technicalities – choose something because you love the way it looks, and the way it feels on your body.
If you had to pick a favorite piece of your own, what would it be and why?
I'm so fickle, I'm always wearing whatever is most recently out of my workshop! I switch it up quite a lot because I love everything. Often a client will purchase something right off my hand, and I'll feel a little sad to part with it.
What's the biggest misconception people make about jewelry?
That you should save it for best. Jewelry should be worn!
Aside from jewelry, what else are you passionate about?
Art and interiors have always been a huge part of my creative identity. My Townhouse is a real ode to both those things. And I'd say I'm just passionate about enjoying life, hanging out with friends and my family on the weekends, enjoying a good glass of wine, getting out in fresh air.
As a mother, how do you balance life with work? Are there any non-negotiables that you insist on day-to-day?
Now that I have three children, long trips just aren't possible, nor do I want to take them. I think having children forces you to fit more into a shorter space of time – so if I go away on business I try and do it mid-week and not for more than a couple of nights.
You have amazing skin - what does your daily skincare routine look like?
Basically Barbara! Barbara IS my skincare routine.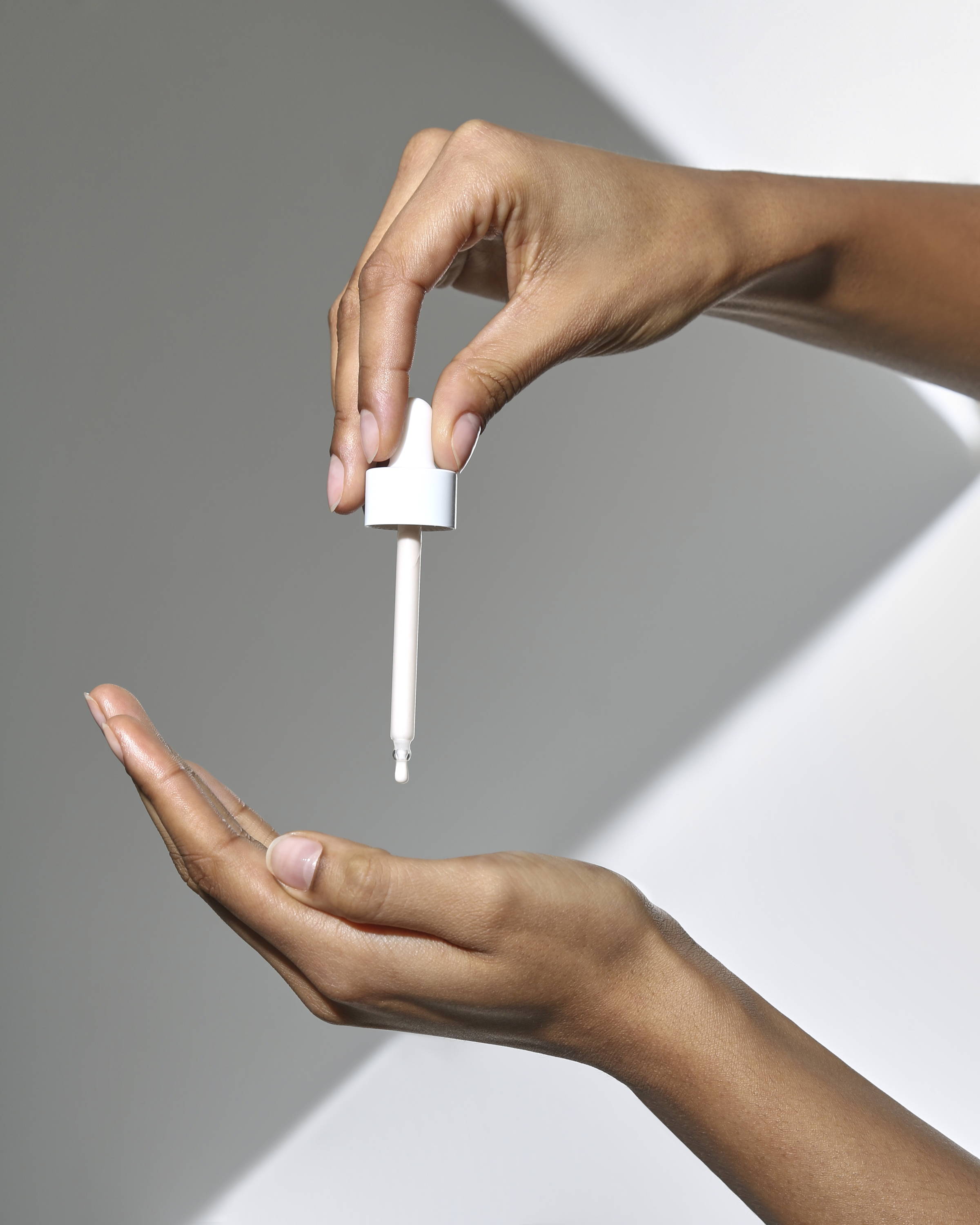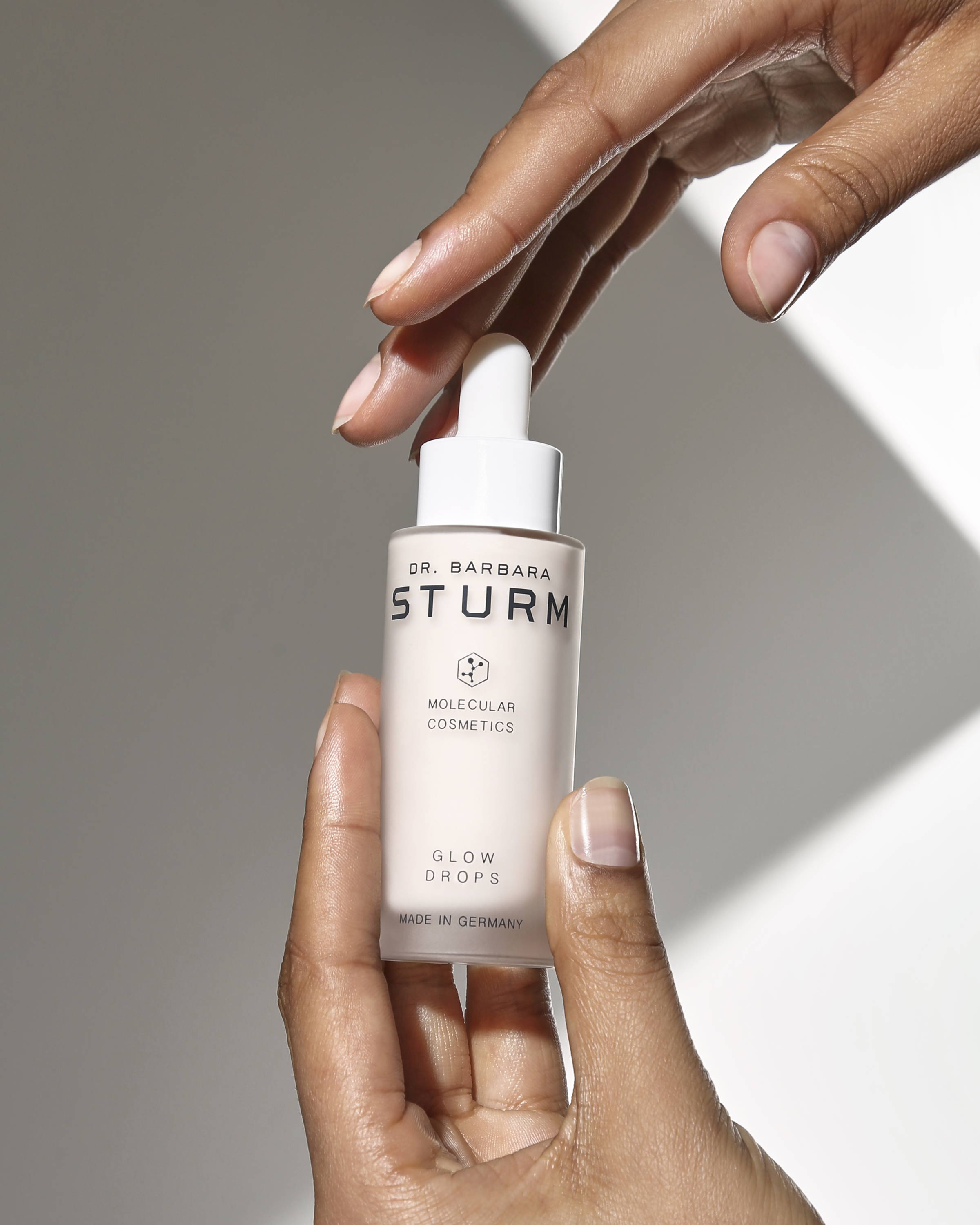 What are your favorite Dr. Barbara Sturm products?
Like everyone I am obsessed with GLOW DROPS. If I have those in my makeup bag, I'm happy. I've also bought so many of the BABY & KIDS products for new mum friends. Luckily for me our stores in Mayfair are over the road from each other, so safe to say I am well stocked at all times.
How do you take an anti-inflammatory moment for yourself?
A moment to myself is rare these days, but the bathroom off mine and my husband's bedroom has become a bit of a sanctuary. If I can find 30 minutes to take a bath by myself at the end of a day – that's like a spa day for me.
Is there a quote or motto that you try and live by?
Don't sweat the small stuff. If you're not going to be worrying about it in five months' time, don't spend five minutes worrying about it now.
---